True-crime fans watching "Dead Silent" on Investigation Discovery last fall may have seen a young face from Canton, 6-year-old Coraline Jones.
Since then, Coraline has been busy, specifically this spring.
"2021 has been crazy so far," Bethany Jones, Coraline's mom said. "Last year was slow because of the coronavirus pandemic, but the acting roles have really started to pick up now."
Last month, Coraline was booked for a role in the upcoming Christmas movie "A Unicorn for Christmas," which will air on either Hallmark or Lifetime, her mom said. The movie was filmed at an animal rescue facility in Covington.
Coraline Jones said she enjoyed riding the horse on set, which eventually becomes a unicorn later on in the film.
"This role is unique in that she plays a happy, lighter character in this movie," her mom said. "Her other roles so far involved her portraying a serious character."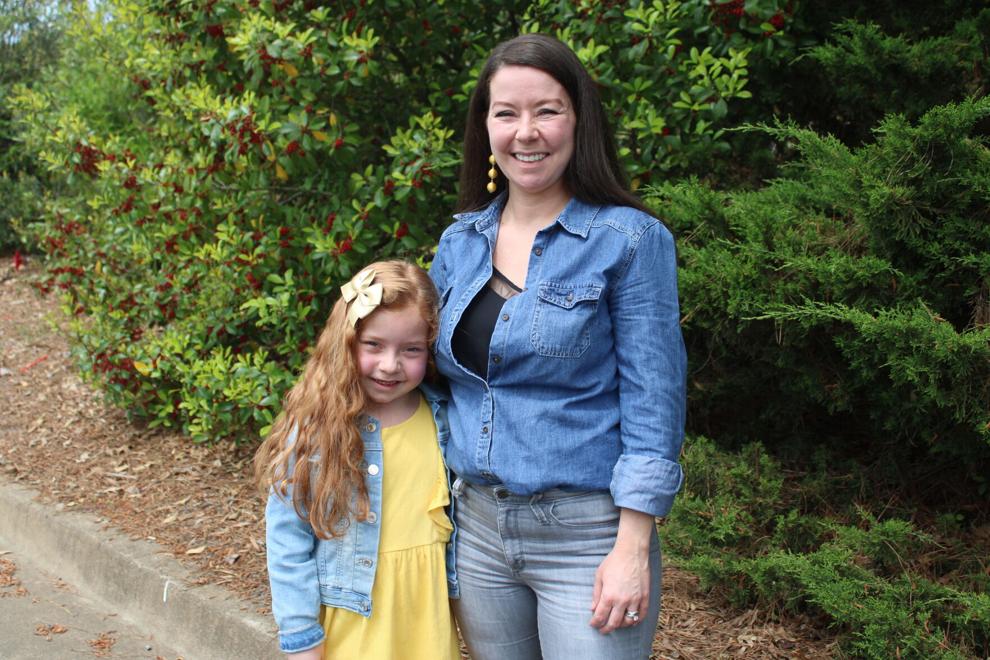 The 6-year-old's experience in serious acting has allowed her range to grow. Her mom said that, with these more serious roles, Coraline Jones has now mastered making herself cry.
The young actress added that she thinks it's cool when she makes herself cry on set.
Another project that Coraline Jones recently finished filming for was the short film "Whenever the Wind Blows," her first leading role.
"It's a pretty heavy story about a young mom who doesn't know how to be a good parent to her young daughter and is affected by alcoholism and other factors," Bethany Jones said. "The film has been submitted to take part in local film festivals later this year."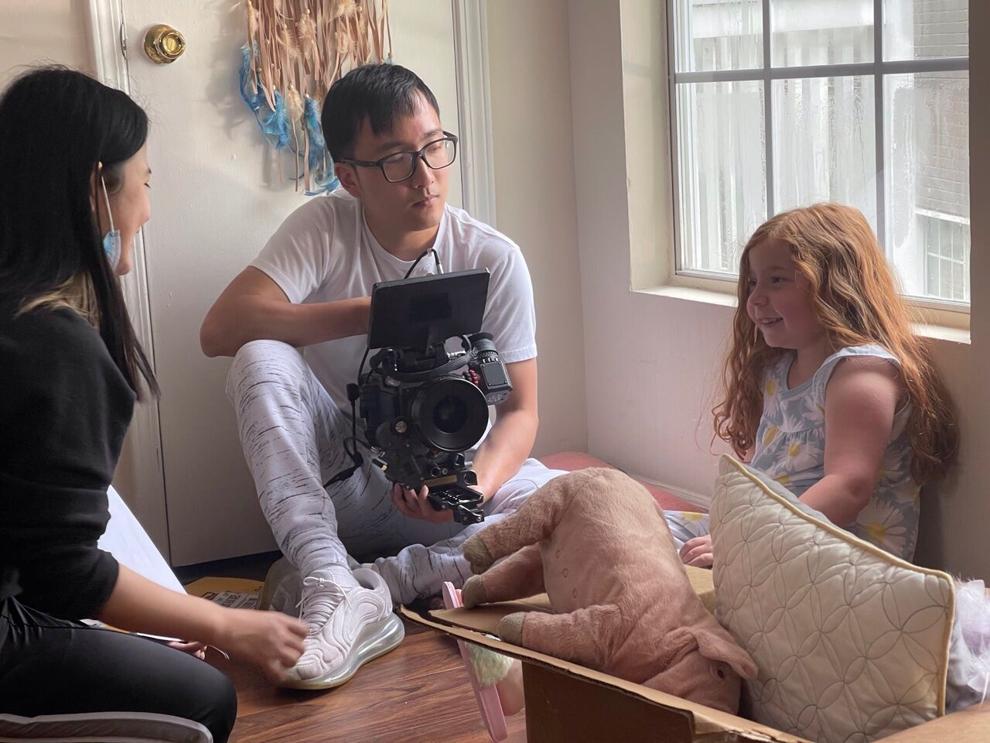 Last month, Coraline was part of a music video for local artist SoulStress, also known as Sonya McGuire. The video was filmed in Atlanta. The song "Stronger" and its video are expected to be released sometime in May.
Before her busy March and April, the young actress took part in "Dead Silent" on Investigation Discovery last July. The show involves actors and actresses performing dramatizations of actual crimes that happened for the show. Her episode, "The Torture Chamber," aired in November, according to IMDB. Coraline Jones said she had a lot of fun on the show.
The young actress's career began in 2018, when she signed with The Bell Agency in Atlanta. Alongside acting, she has modeling experience.
"She began modeling for the Stein Mart brand a couple of years ago, appearing in emails and store holiday windows," Bethany Jones said. "She has a very open personality and is outgoing, so modeling came natural for her."
Around the same time, Coraline Jones also took part in a Spotify special with country musician Brantly Gilbert in Nashville.
"The job was a special formatted show like 'Kids Say the Darndest Things,' where kids take part in a discussion about various topics, giving their perspective," Bethany Jones said. "She stole the show because the other kids didn't really talk that much. It was really just her and Gilbert going back-and-forth."
Coraline Jones said she likes acting more than modeling, but enjoys both. She added that she feels more comfortable with acting.
"I think acting is more fun because I can express herself," she said.
Bethany Jones said her daughter has become more comfortable in front of the camera as more roles come along.
"She feels a little nervous during auditioning, but when it's time for her to say her lines, she gets excited and ready to go," she said. "She's totally in her element when she is on set now because she's a confident kid. Our friends and colleagues always talk about how mature she is."
While she may be mature for her age, her mother said Coraline is only allowed to watch her parts in "Dead Silent," which is rated TV-14.
Bethany Jones said that she and her daughter are enjoying their time auditioning and working on these projects. She added that possible future plans in acting could be for the young actress to land a recurring role on a TV show when she gets older.
"Landing a recurring role is something we've both talked a little bit about," she said. "Right now though, we are both enjoying our time together in the acting world and are taking it day by day."
Coraline is currently balancing acting and modeling with homeschooling, where she does online school for two days, and on campus school for three.