The man charged with killing eight people at spas in Cherokee County and Atlanta was indicted by grand juries in Cherokee and Fulton County Tuesday.
Robert Aaron Long is charged in multiple deadly shootings March 16. The shootings started with four people killed at Young's Asian Massage near Acworth in southwest Cherokee County, followed by shootings at Gold Spa and Aroma Therapy Spa in Atlanta, which left four more people dead. Six of the eight who were killed were Asian women.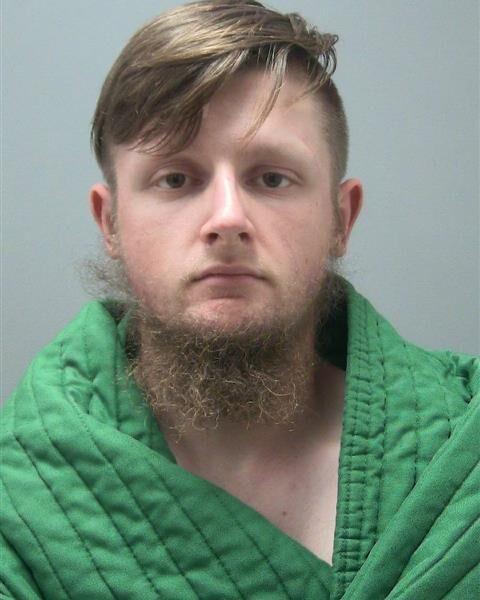 In Cherokee County, Long, a 22-year-old Woodstock resident, was indicted on four counts of malice murder, four counts of felony murder, criminal attempt to commit murder, 11 counts of aggravated assault, aggravated battery, possession of a firearm during the commission of a felony, and criminal damage to property in the first degree, District Attorney Shannon Wallace announced Tuesday.
In addition to the four people killed at Young's Asian Massage March 16, another man was severely injured when he was shot in the face, Wallace said, and there were six other men and women present in the building during the shooting.
"The charges in this indictment were determined based on a comprehensive investigation of Robert Aaron Long and the mass shooting that occurred at Youngs Asian Massage in Woodstock. The investigation was conducted by federal and local law enforcement agencies, in conjunction with the Cherokee County District Attorney's Office," Wallace said in a statement. "Today we have taken another step forward in seeking justice for the victims of this crime and for their family members."
An arraignment for the case has not been scheduled yet in Cherokee. Wallace will announce whether she will seek the death penalty before the arraignment, according to the district attorney's office.
In Fulton County, Long is charged with four counts each of murder and felony murder and five counts of aggravated assault, according to the Fulton indictment. In addition to the four people killed, Long is charged with pointing his gun at a fifth person. He is also charged with domestic terrorism and multiple counts of possession of a firearm during the commission of a felony.
Fulton District Attorney Fani Willis filed notice Tuesday that she plans to seek the death penalty, and is also seeking enhanced penalties for hate crimes, court records show.
Long is facing separate charges in Cherokee County, including four counts of murder, one count of attempted murder and five counts of possession of a firearm during the commission of a felony. He is being held at the Cherokee County jail without bond.
The victims killed in the Cherokee County shooting were:
♦ Delaina Ashley Yaun, 33, of Acworth
♦ Paul Andre Michels, 54, of Atlanta
♦ Xiaojie Tan, 49, of Kennesaw
♦ Daoyou Feng, 44, address unknown
The four victims at the Atlanta spas were:
Cherokee County authorities have said Long confessed to the shootings. Long allegedly told investigators he was motivated not by the victims' race, but by his belief the massage businesses were an outlet for his sex addiction. Long bought the handgun he used at a Holly Springs store the same day he went on the killing spree, police said.
Long had frequented the two Atlanta spas before the March 16 shooting, according to Atlanta police.
Hours after the shootings, Long was arrested in Crisp County on Interstate 75, en route to Florida where he planned to target more massage businesses, according to the Cherokee Sheriff's Office.