Debbie Rabjohn has lived with a rare kidney disease for over 20 years. Now that she is in line for a kidney transplant, her daughter is stepping in to help her mother move up on the long waiting list.
Rabjohn, 58, who lives in Canton, was diagnosed with membranous glomerulonephritis when she was 38, she said. But over a decade earlier, there were signs that something wasn't right.
The disease is incurable, but treatable. Rabjohn said some symptoms she's had over the years include hard to control blood pressure, leaking protein and blood in urine, and high cholesterol. At this stage of her life, her kidney's can no longer produce enough blood cells, and they also have trouble filtering out toxins.
"It's only been the last five years where I started struggling with the symptoms," she said. "I've done iron and blood transfusions, and chemotherapy to help with this, but it's at the point now where if I don't get dialysis or a transplant, I won't make it."
Debbie Rabjohn said she always thought she couldn't get a kidney transplant because her kidney disease involves the filtering system, however, she recently learned about a change in the transplant process that made her eligible for one. Her doctor told her that, because she was below 20% kidney function at 13%, she was able to start the process of testing for a transplant.
"I found out in January that I was healthy enough for a transplant," she said. "Unfortunately, it is a very long wait. My doctor told me it could be months or years, and it's possible that you could even die before you get one. That's why it's so important to donate or be tested because most donors are rarely a family member and there are a lot of people in need."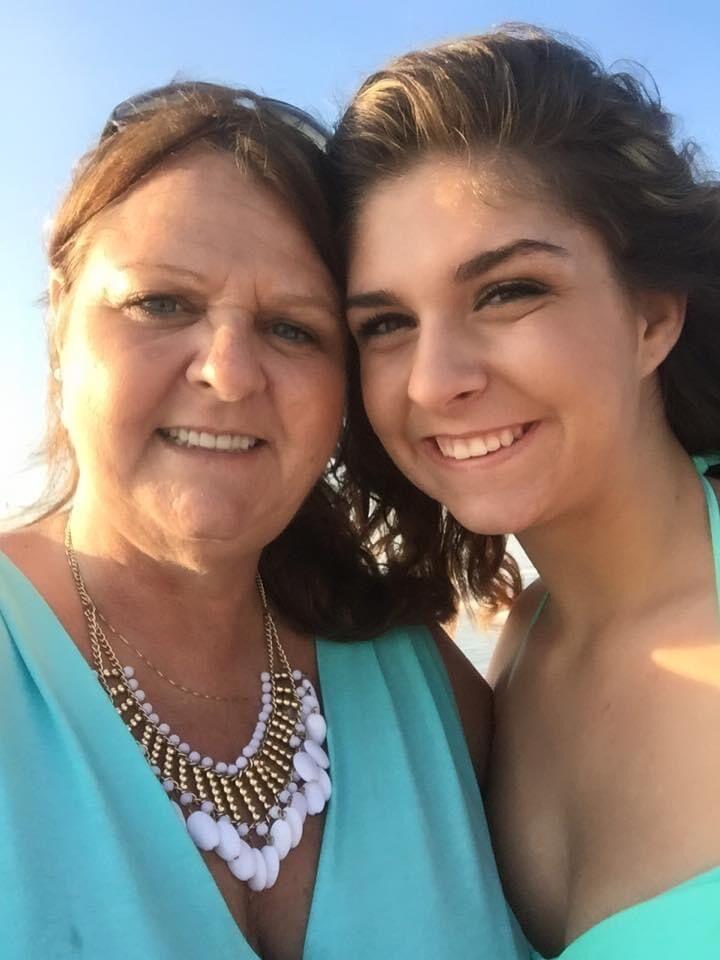 Debbie Rabjohn's daughter, Cherokee, didn't hesitate to step up. She's no stranger to surgery, as she had eight procedures done to remove a clump of golf ball-sized blood vessels on her brain when she was 10. Now an intern at Reinhardt University, Cherokee Rabjohn said her mother was there for her every day, and she wanted to return the favor.
"As soon as a transplant was mentioned, I immediately suggested giving her one of my kidneys," she said. "She took care of me when I was in the hospital for 27 days for eight surgeries, so it really wasn't even a thought that I wanted to help my mom."
While Debbie Rabjohn was happy, she said she was hesitant to let her daughter go under the knife for her, knowing she would be unable to take care of her.
"As a mom, I took care of her when she had brain surgery, and if she was going to do this, I wanted to be able to take care of her if she was going to be operated on, but I knew I would be under with her and that wouldn't be possible," she said.
The mother and daughter weren't a match.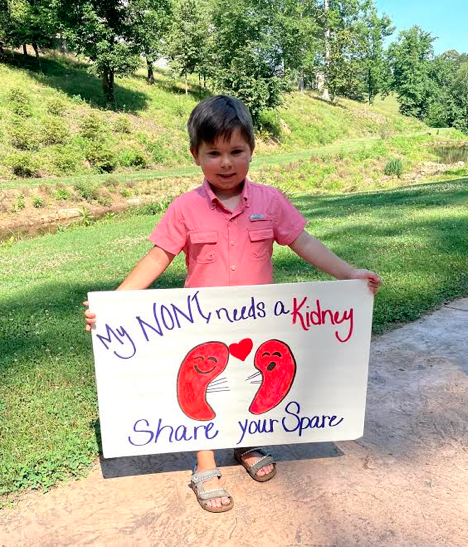 Still determined to help her mother, Cherokee Rabjohn decided to help through a paired match. A paired match kidney donation happens when a kidney donor isn't a right medical match for a candidate. Instead, living donor kidneys are swapped so each recipient receives a compatible transplant. Debbie Rabjohn said that if a donor needs a transplant in the future, they would be at the top of the list.
"If my daughter gets through her testing, she may be able to donate a kidney by the end of this month to somebody that matches with her," Debbie Rabjohn said. "This would move me up on the transplant list to the first person that matches with me. This way Cherokee can help save someone, and I can get a kidney transplant."
Debbie Rabjohn said she has had a positive outlook throughout this process, and will continue to have the same mindset.
"It hasn't always been easy to keep positive during this journey, but I have amazing friends and a family that support me," she said. "I can honestly say that, through this process, I have made incredible friends who have reached out to me in support."
A fundraiser was created by those close to Debbie Rabjohn to help her and family, as well as the future donor, pay for medical expenses. By Friday afternoon, they had raised $8,928 of a $20,000 goal. To donate or for more information, visit bit.ly/36oNsem. Debbie Rabjohn's donation coordinator Barbara O'Neal can be reached at 404-605-4128.