Creekview High School had seven sets of twins and three sets of triplets among its graduates who received diplomas Thursday.
Some of those seniors talked to the Tribune about growing up as a twin or triplet, graduation and their plans after high school.
Triplets Jack, Noah, and Landon Sims are graduating from Creekview together.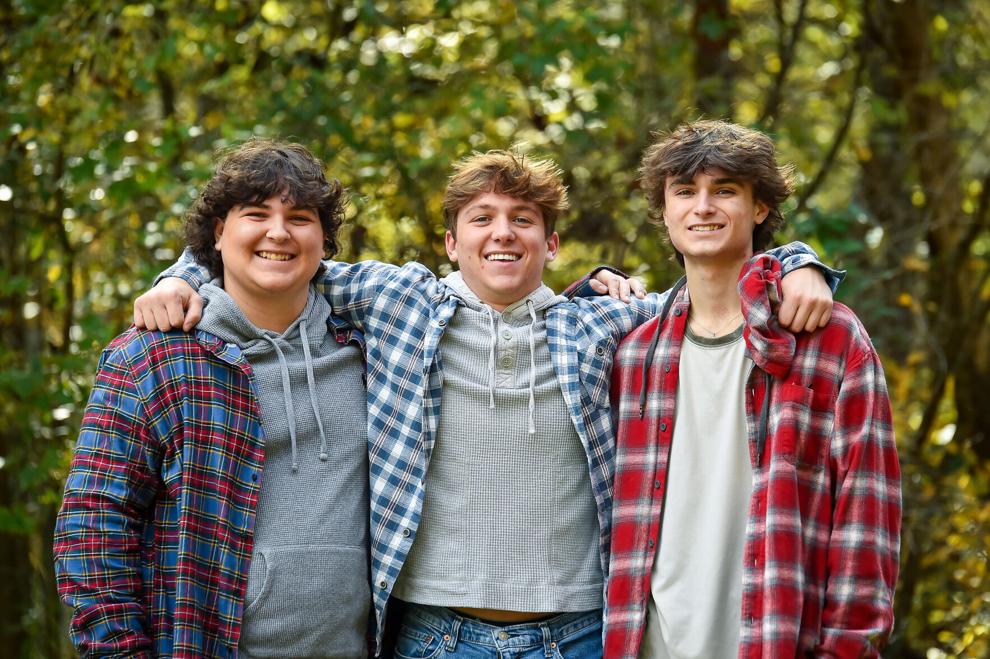 Jack Sims said he feels good about moving on to college. He plans to start college at Georgia Southern University and become a teacher.
"I'm about done with it so, I'm excited to move on to college," Jack said.
His high school career has taught him not to worry too much about grades, he said.
"You should really just live your life and not really focus on certain grades," he said.
Noah Sims says he loves being a triplet and he and his siblings are "very close."
"They are basically like my close friends. Our personalities more than anything make us similar, but definitely not looks. None of us look alike at all," he said. "Everything I do is with my brothers. We're rarely not together and when we are together, we all have the same friends. We all hang out together."
After graduating, Noah plans to attend Chattahoochee Tech for machinery and welding.
Noah's greatest lesson from high school, he said, is to "be yourself."
"People worry about what other people think about you, what you are doing, what you are wearing. People may make fun of you but be yourself and don't let anyone judge you for who you are," he said.
Landon Sims said when it comes to graduating, he feels "a big sigh of relief". After graduating, Landon said he wants to try out trade schools and become an electrician or welder.
Landon says his life as a triplet has been "pretty normal" except that he lives with two of his closest friends.
"It's kind of weird having two brothers and the same age. We have the same friends so it's honestly like having two other friends that live with me," Landon said.
Nichole Sims, their mother, said she is excited for her sons, and that it's been "a lot of fun" raising triplets.
"It's been interesting, difficult, very stressful, and extremely expensive. I have definitely used a village to raise these boys and I have a lot of village people I am thankful for that have helped me over the years," she said.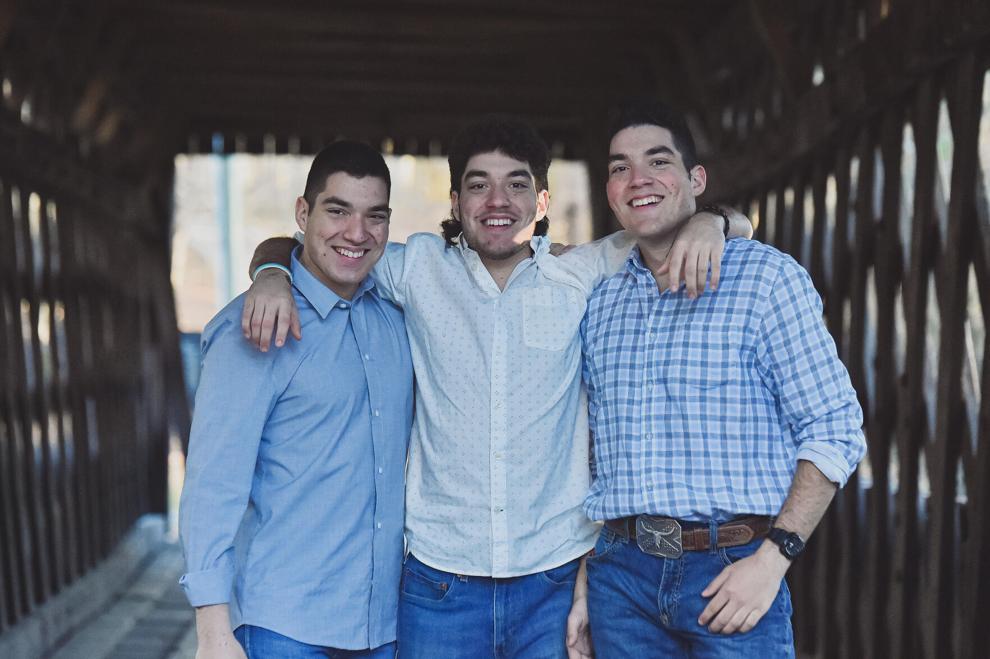 Triplets Evan, Corey, and Josh Makhoul are excited to be graduating high school.
Evan Makhoul has enlisted in the Georgia National Guard, he said, and leaves June 13 for training. He hopes to work in law enforcement.
"I'll be gone for seven months for training and then when I come back, I'm going to try to get a job as a police officer with the City of Alpharetta," he said.
Corey Makhoul said he feels relieved to graduate high school.
"These four years went by quick," he said.
Being a triplet is a unique experience, Corey Makhoul said.
"A lot of people confuse you with your brothers, but it feels good to have someone go right there with you and empathize with what you are going through," he said.
After graduation, Corey plans to attend Kennesaw State University and "get a degree in computer economics or marketing".
Evan Makhoul said he and his brothers weren't that close until getting older.
"We were together so much that we would bump heads a lot. As we have grown, gained our independence, and found out who we were as people, it has gotten us to become closer and spend more quality time together," Evan said. "We all have our different identities but we're brought up by the same people. We all have a good work ethic and I think we are all going to be successful."
Josh Makhoul said he and his brothers still do a lot together.
"Just being around here, everyone knows who we are, whether that be good or bad," he said. "We have some of the same interests and we like doing some of the same things, but as we get older and develop our own interests, we coincide, but we still do stuff together."
Josh said high school has taught him "everything is possible if you put your mind to it."
Their mother, Stephanie Makhoul, said she feels mixed emotions about her sons graduating.
"I'm very happy that they're growing and graduating, it's always a great milestone in anyone's life, but also just thinking about what we've gone through since they've been born, it gets me emotional," she said. "It has been challenging, rewarding, and never dull. It's always active and always something going on."
Triplets Ryan, Ethan, and Brandon Stubbs have always been together, but one of them will be going to a different college from his brothers in the fall.
Ryan Stubbs says he has gotten a head start on college classes through dual enrollment.
"I'm excited to fully move on to campus," he said.
Ryan said he will attend the University of West Georgia with his brother Ethan.
"He (Ethan) is actually going to be my roommate," Ryan said.
Ryan said he thinks he will pursue a degree in computer science.
"Every once and a while, we might get mistaken for one another. Growing up, we had that phase where we were always at each other's end, but we're older now and a lot more friendly with each other," Ryan said.
Ethan Stubbs said as a triplet, he doesn't have to worry about being alone.
"In high school, I always have a brother to be my friend. I usually have one or two classes with them so I'm never really alone. We all share an interest in playing video games. One of my brothers enjoy sports, the other one enjoys art, and I enjoy reading," he said.
Brandon Stubbs said he wishes he had more photos to remember his high school experience.
"I'm excited, but at the same time, I regret a lot of things that I didn't do in high school such as making more memories with more people and taking pictures," he said.
After graduation, he will attend Georgia Southern University and study finance.
A lot of people are surprised to learn he is a triplet, Brandon said.
"I'm in a whole different friend group than all of my brothers, so whenever I tell them I'm a triplet, they just don't even know who my siblings are," he said. "I'm just leaving the three, they're moving on as twins, and I'm going my own way…It feels good in a way because I can kind of be myself."
The triplets' mother Kim Stubbs said the boys are the youngest in a family with five children.
"I'm excited for them, but a little sad for me. I'm really proud of them," she said of their graduation. "It's been great, chaotic, busy."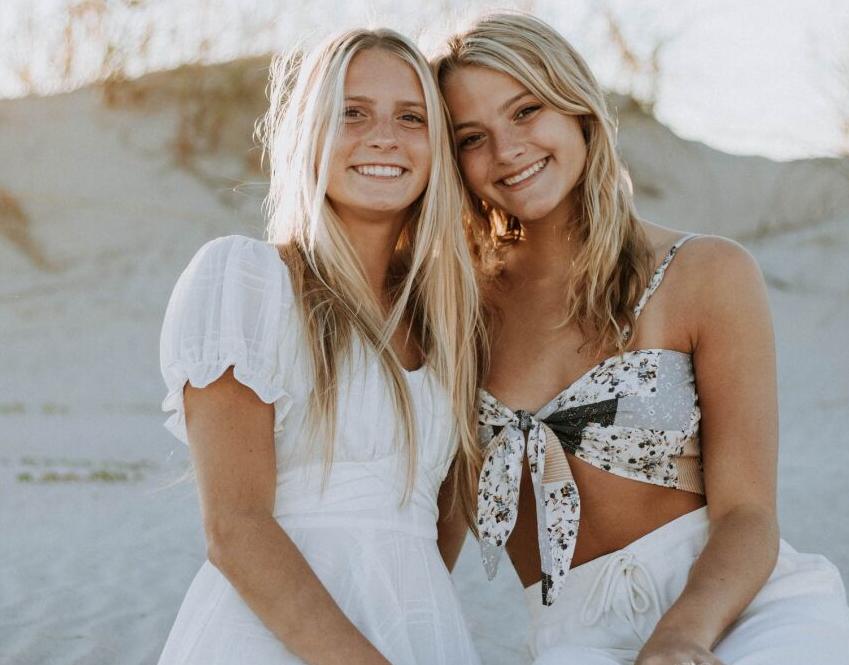 Twins Kennedy and Elle Wesolowski, who are headed to the same university, say they have opposite personalities.
Both will be at Georgia Southern in the fall.
Kennedy said she hopes to go into the nursing field.
Something Kennedy learned in high school, she said, is "to not care what others think about you."
Elle said she is undecided on a major.
"I just want to try out everything and see what comes my way," Elle said.
Throughout high school, Elle said she has learned to be more independent and speak up for herself more.
As a twin, Elle said it's always great to have someone to lean and rely on.
The twins' mother Tracy Wesolowski said she is excited for them.
"They weren't ready at the beginning of the year, but I think they're ready now," she said.
Tracy says that although she has five children in total, raising twins has been interesting.
"They are definitely opposites, but they are also still very good friends," she said.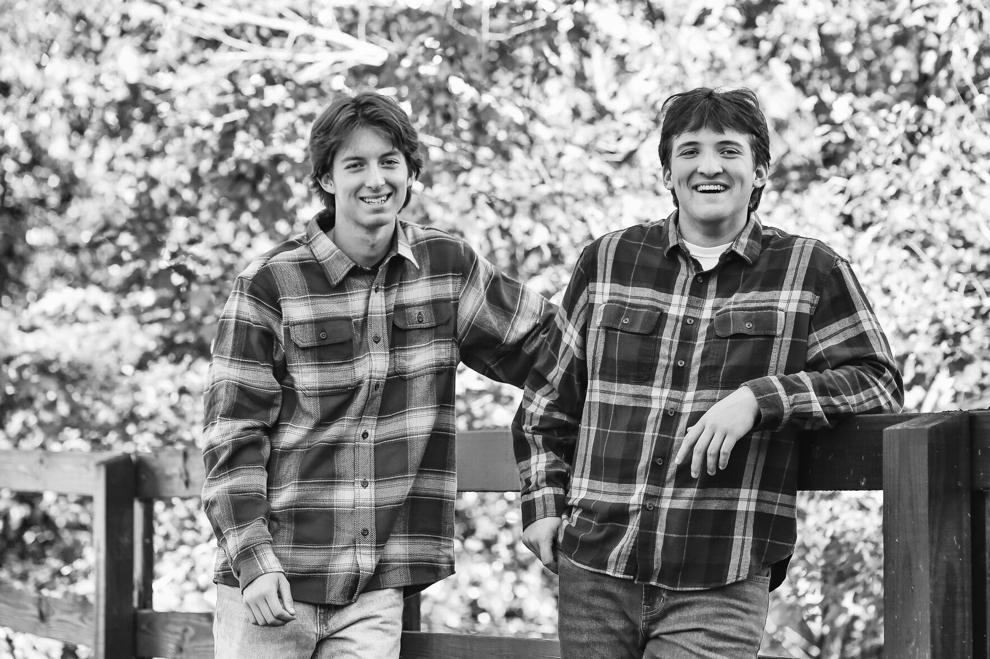 Twins Evan and Ryan McCarron are going their separate ways for college.
Evan said he will attend Kennesaw State University for a year and transfer to Georgia State University.
The one thing Evan said he has learned throughout high school is "I'm smarter than I think I am."
Ryan said he will attend Toccoa Falls College and play baseball.
Throughout high school, Ryan also said he "put in a lot of school work compared to other people."
As twins, Ryan said he and his brother both like sports, have the same friend group and do the same things.
"Evan's smarter than me. I'm more out going than Evan. Evan keeps to himself more," he said. "We have pretty much all the same classes every year"
The twins' mother Wendy McCarron said she is excited to see what her sons will do next.
"I'm excited to watch them through the next phase. I think that they have done a great job in high school, but I know they are ready to be a little more independent," she said.
A teacher at Creekview, Wendy McCarron has also had them in classes.
"I've been super lucky in the sense that I've gotten to see them as their mom but I've gotten to see how they interact with their peers and what they're like in the classroom," she said.