For veterans like Wayne Martin, post-traumatic stress disorder is a daily struggle. There is no getting rid of it, no flipping a switch and turning it off.
Capt. Rob James hopes that by teaching veterans to sail, he can create a platform to get emotions out and put minds at ease. In conjunction with the American Sailing Association, James is teaching veterans how to sail and getting them certified at a discounted rate.
James, a veteran himself, knows the struggle of living life after being on active duty. His escape has been sailing since he learned to do it while in Vietnam and he is looking to provide other veterans with that same relief.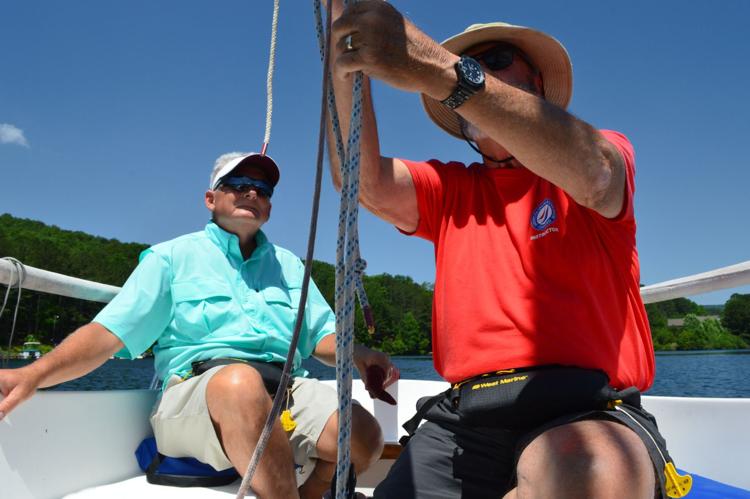 During the program, James teaches each veteran every step of the sailing process while also encouraging them to open up about their experiences. He said that many veterans don't want to talk about their emotions and their hardships, but when they get out on the water he hopes they will feel free to tell him their stories and release the tension.
For Martin, PTSD is a constant in his life. He served in Iraq from 2003 to 2005 as a direct commission and a burn nurse. Last year he was finally given his PTSD rating of 100% disability.
"It took so long because the policy used to be if you weren't 'boots on the ground' in Afghanistan or Iraq, you weren't allowed to file," Martin said. "Now they classify it by traumatic event which allowed me to get my disability status."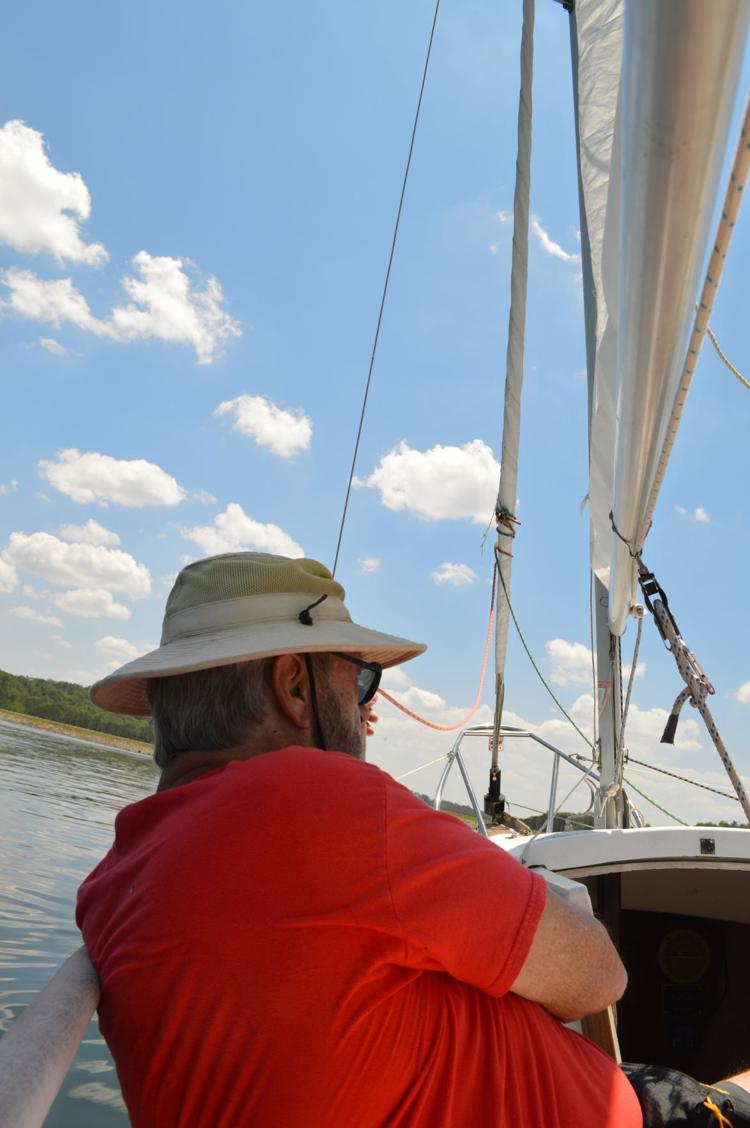 Martin said that part of the difficulty living with PTSD is the ingrained memories that he was forced to keep private.
"We took care of soldiers from places that were classified and there were things we could talk to each other a little bit about, but we couldn't tell our spouses or even share with your nursing buddies," Martin said. "There wasn't any decompression."
James added that a huge part of his PTSD is the guilt that comes from knowing that he came back and others didn't.
"We were lucky. But we lost so many friends and colleagues, that isn't an easy thing to live with," James said.
James uses sailing as a coping mechanism but for Martin, it's all about music.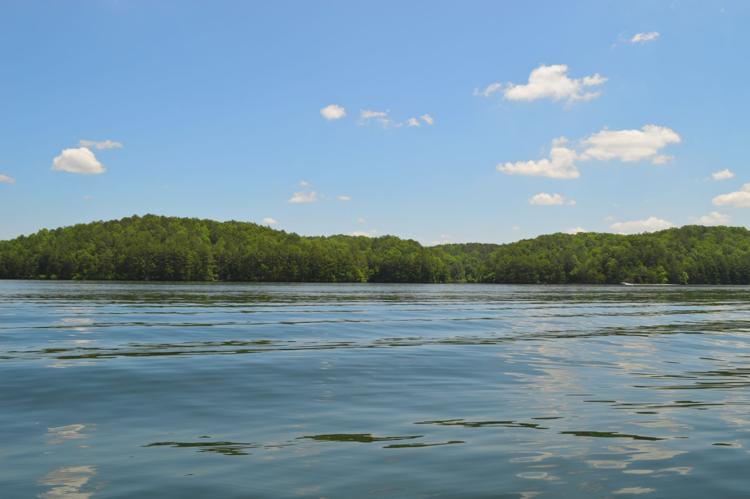 "I have a Bluetooth speaker I take with me everywhere. It is always blasting music and that's how I keep my mind busy. That along with golf, swimming, fishing and going to the pool," Martin said.
This was Martin's first time sailing and James said that he is a natural. The two sailed, talked and laughed during the short trip on the lake. The wind didn't always cooperate but James made the experience interesting for Martin while also providing some much needed quiet time out on the water. James gave Martin the opportunity to learn about sailing while also providing a listening ear.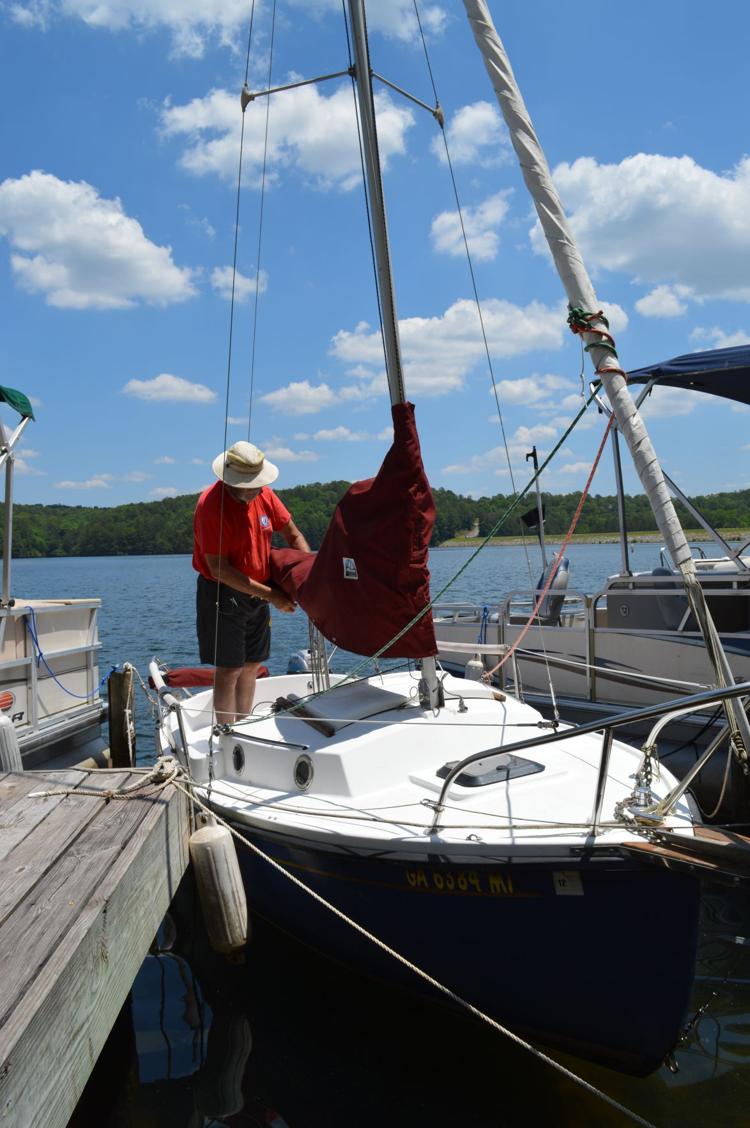 If you are a veteran looking to participate in the program, be sure to type "Veteran" in the notes when you book a session to get 50% off the entire program. Lessons, certification test and practice time are included in the price of the program.