Fields of Faith, the student religious gathering sponsored by Fellowship of Christian Athletes, will see the faithful come together for praise and worship at the Cherokee High School Tommy Baker Field for the 10th time on Wednesday.
Brandon Roberts, 24, started the annual event soon after starting high school at Cherokee after he attended a Fellowship of Christian Athletes leadership summer camp, where he heard about the organization hosting student-led worship event across the country.
He asked his school's FCA leaders and others in the community, including then-principal Debra Murdock, for help, with no idea who would participate or how many people would show up.
Now, thousands of people have attended Fields of Faith, which includes a worship music performance, student testimonies and a sermon from a guest preacher.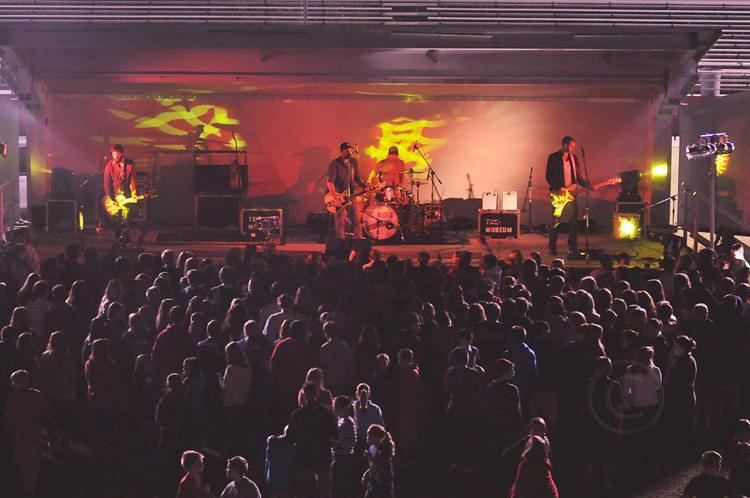 "Over the years it's been pretty much the same format, the biggest change we've seen is we've had fluctuating numbers," Roberts said, adding that he's seen as many as 1,500 people in the stadium for the event.
Last year, the field was rained out, so worshippers moved to the school auditorium and they had a smaller crowd of about 300.
"It was pouring down rain; that dampened our attendance a little bit," Roberts said. "I'm hoping we can bring that number back up again this year. The weather, hopefully it will cooperate."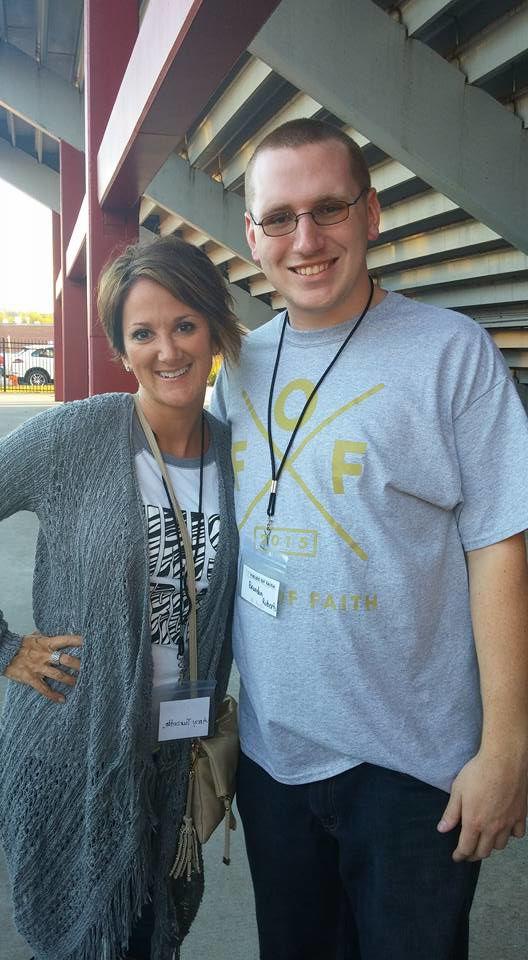 This year, the student speaker is Ashlin Golden, a Cherokee High cheerleader, and the adult challenge speaker is Todd Friel, the host of "Wretched" TV and radio shows.
Matt Tillman, who was an FCA leader at Sequoyah High School a decade ago when the program started, will serve as the worship music leader this year.
The organizers hope to make the 10th anniversary event a special one; the plans include a short video from Roberts and others who have been involved in the event from its early years on.
This edition of Fields of Faith will be unique for another reason: Roberts is retiring from his role as the lead organizer after this year. He said now that he's nearly done with college at Kennesaw State University and starting his career, it's time to pass the torch. He currently student-teaches at Mill Creek Middle School and hopes to work at a Cherokee County Middle School full-time after he graduates in May.
"This is my last year leading the event because I've felt like God is leading me in a different direction as I start my career and I graduate college," he said.
"I'm not a student anymore, and the event is designed to be student led. Someone said this is celebrating the past and looking toward the future, and that's kind of what we're doing, is celebrating everything that's happeneI lovd over the last 10 years, all the success and hopefully setting the foundation for the future. Hopefully a student will come on board that has a passion to carry it forward, and the event can continue for several years to come."