Miss Georgia 2019, Reinhardt University student and Canton resident Victoria Hill braved the storm to perform for an eager First Friday crowd on July 5.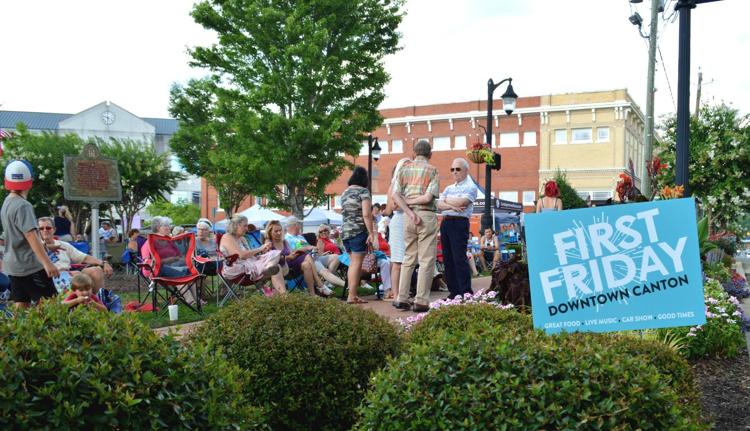 Mayor Gene Hobgood introduced Hill by commending her on her Miss Georgia win, introducing her platform, "Flip the Script on Foster Care," and inviting her on stage to speak.
"Not only is she a beautiful young lady, but she is extremely intelligent and extremely talented as you will see in a few minutes," Hobgood said. "We are honored this evening to have Miss Georgia with us. Wherever she travels in Georgia, everyone will know she is from Canton and that should make us all proud for her and for our community."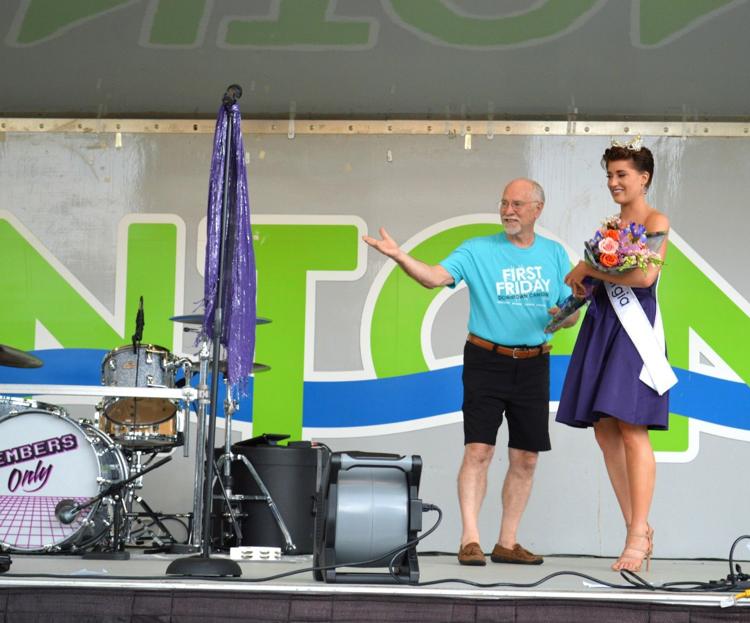 As the rain started to fall, people huddled under the gazebo to stick out the storm and to hear the new Miss Georgia present her social impact initiative.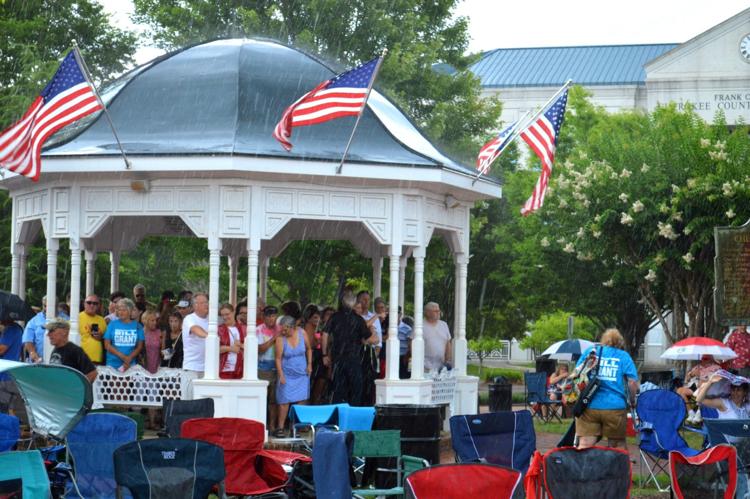 "I have three main goals within my initiative," Hill started. "First is to raise awareness of the crisis within the foster care system, secondly to engage businesses and organizations to help in the crisis and thirdly to encourage mentors to come and support young adults as they are aging out of the foster care system."
Hill then shared statistics of the foster system crisis. She said that there are 14,000 children in foster care in the state of Georgia with only 500 homes certified to foster.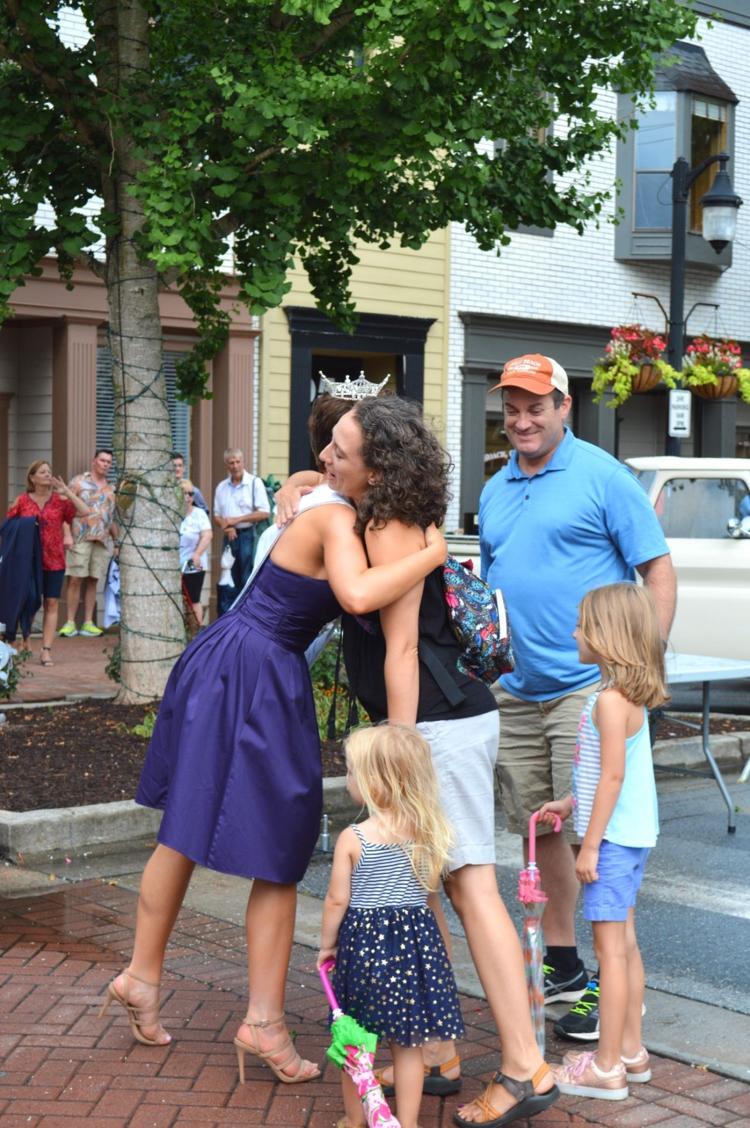 During a quick intermission to give time for the storm to pass, Hill signed autographs and took pictures with friends and fans. She embraced fellow Reinhardt students and teachers and then headed back to the stage to perform.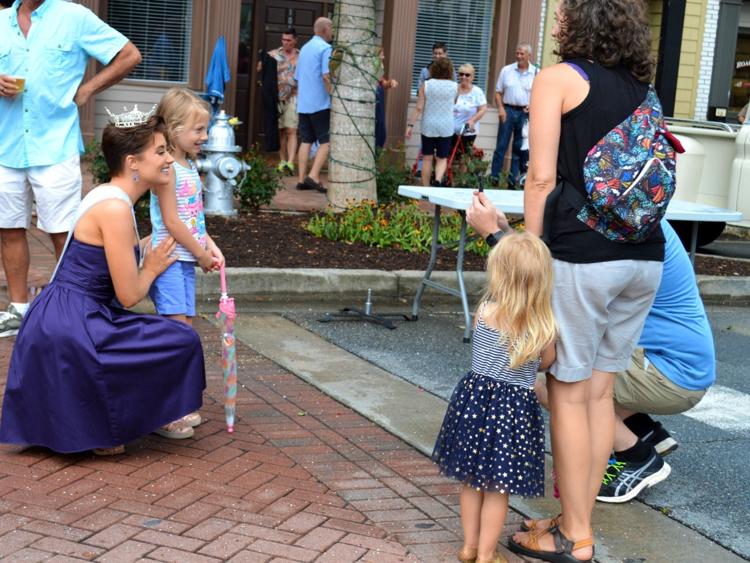 After performing a musical theater piece as well as an aria, the storm rolled around again and Hill headed to a reception at Sidelines Grille to celebrate with local family and friends. Due to the storm, the rest of First Friday was canceled.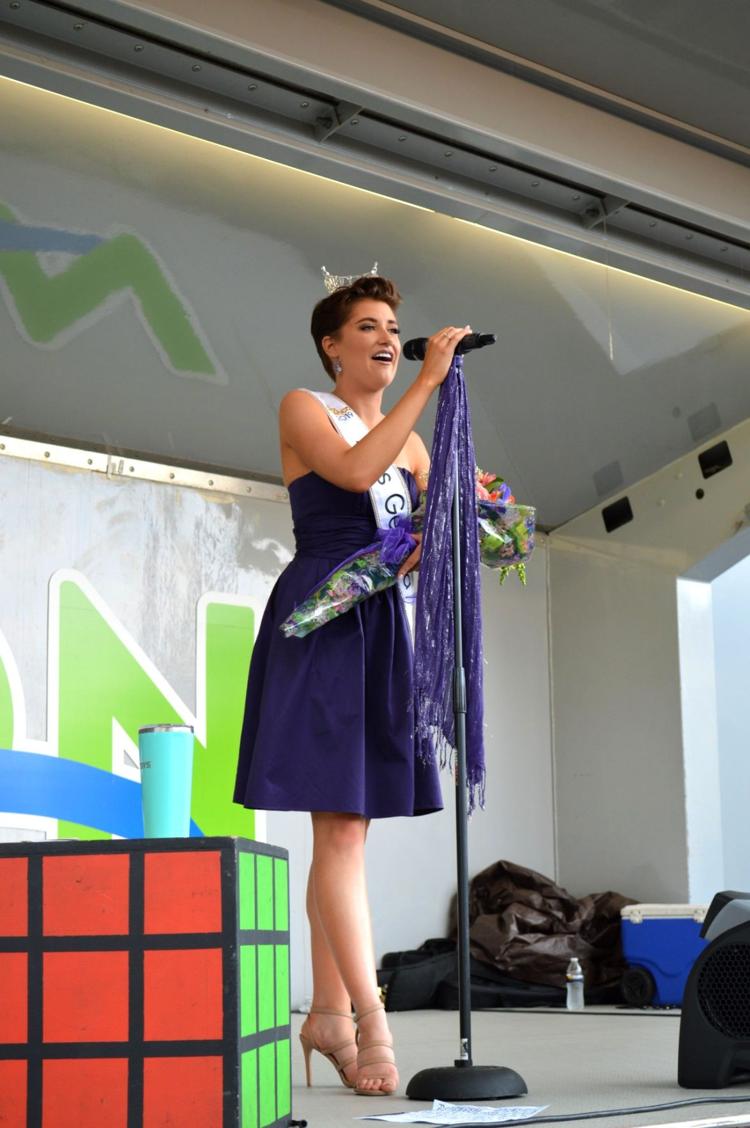 The next First Friday event will be from 6 to 9 p.m. on Aug. 2 in Downtown Canton with live music featuring Skipper Grace.