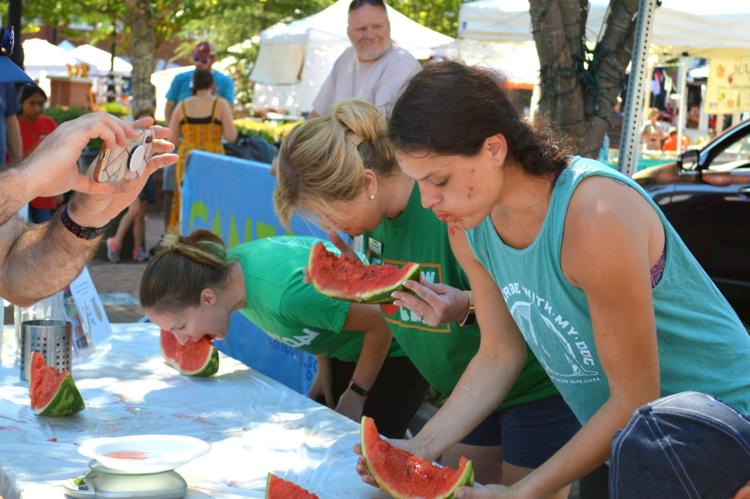 A watermelon eating contest was held Saturday at the Canton Farmer's Market, sponsored by the Cherokee County Farm Bureau. The watermelons were weighed before and after the contestants ate as much as they could to determine the winners.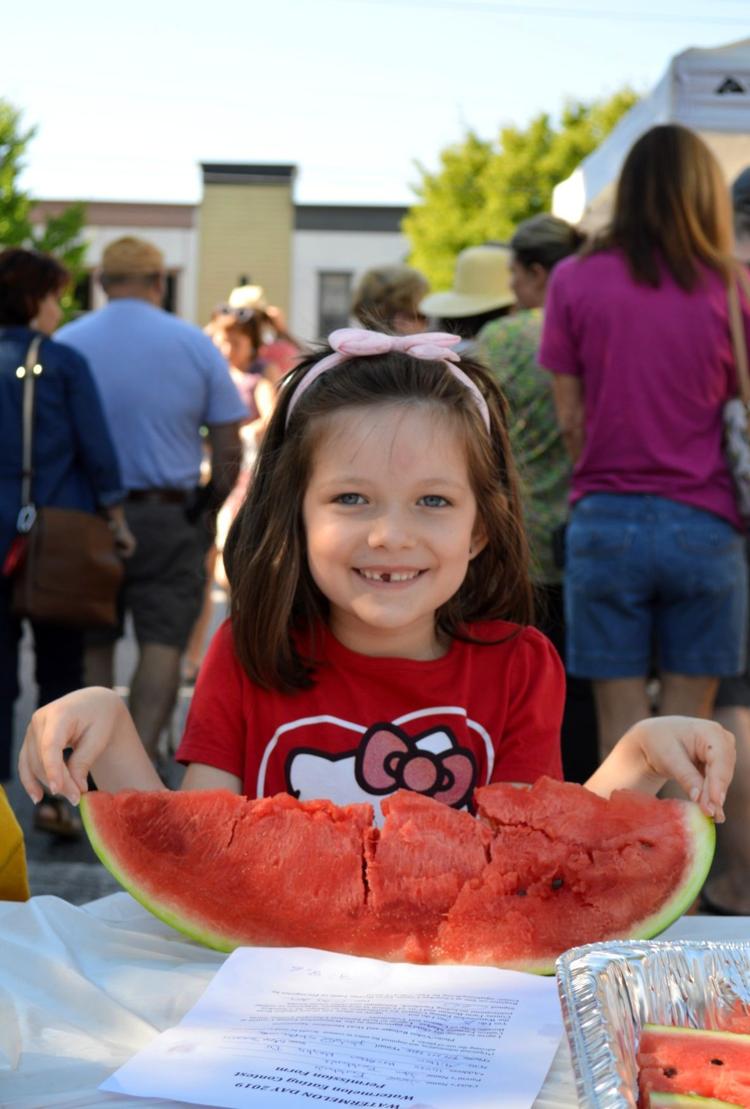 In the under 7 age category the winners were: Josie Burkhardt, Kurt Burkhardt and Amelia Weir.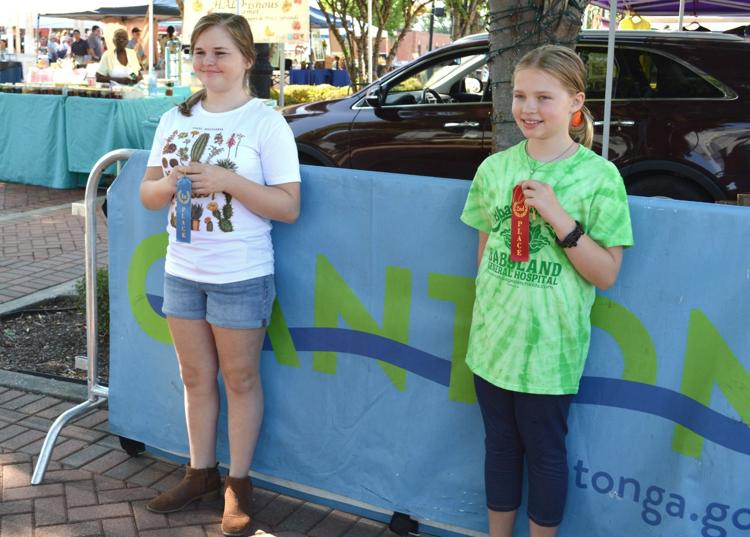 Kaitlyn Wilt won first place and Gwyneth Benson won second place in the 8-and-up category.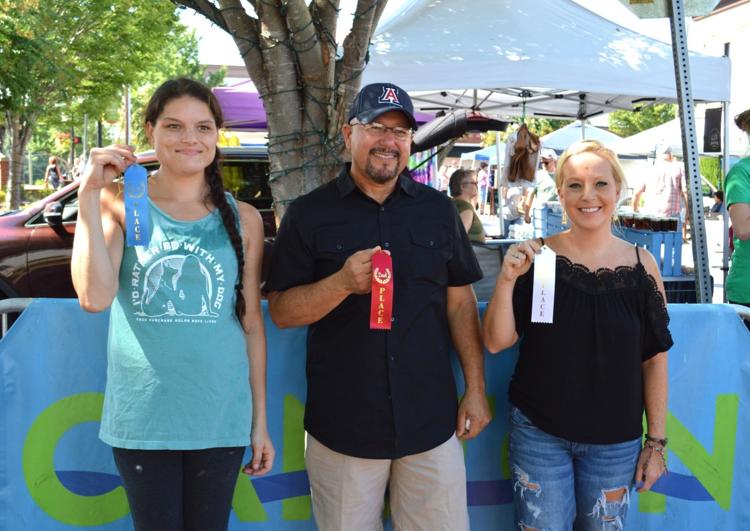 Out of the six contestants who signed up to devour watermelon, winners (from left to right) in the adult category were Kayla Shultz, Martin Argueta and Brittany Cook.