A Canton woman has turned grief into art to capture precious memories for others.
When Cindi Dornellas, 52, lost her husband to a sudden heart attack, she found a way to make beautiful gifts for others and heal herself, by creating sound wave signs.
Through her art business on social media, MeuCow Creations, Dornellas makes personalized images of sound waves with a new collection called ARTbeat. With a QR code on the back of each piece, people can use an app or a smart phone camera to play back the sound of a loved one's heartbeat, talking, singing or any other sound.
Dornellas's husband, Scott, was "the healthiest man you'd ever meet" and was hardly ever sick, she said in an interview with the Tribune Monday. Oct. 12 he had the heart attack, during which emergency responders revived him and transported him to the hospital for open heart surgery before he died.
"Our whole world is upside down," Dornellas said.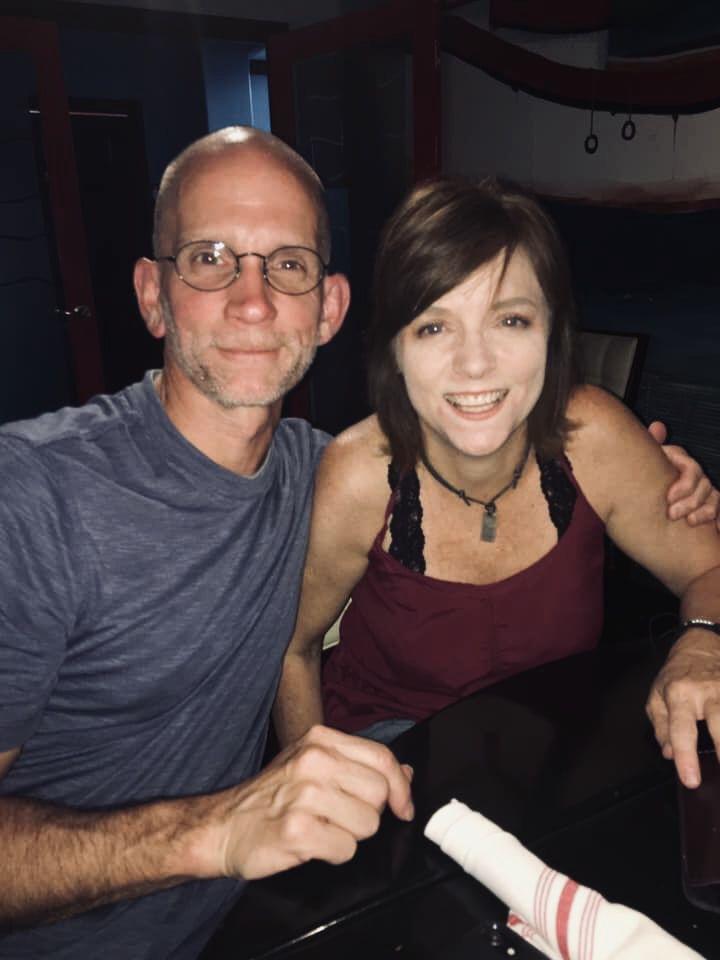 Around Thanksgiving, Dorellas was inspired by her daughters to make a Christmas present for them to remember their father.
"I don't have tattoos, but we were saying what we would have if we got a tattoo. And Carly said she would want a sound wave of Scott laughing," she said. "I thought that was so stinking cool, and so unique."
The mother took an audio file from a video of her late husband and used software to render a sound wave. A print of the sound wave was given to each of the girls.
"What I learned was when Scott passed away and I went through my phone, my Facebook accounts, we're grasping at any photos, any video, any sound clip. I wish I had more of that. I wish I had more of him playing guitar. You want more. You want five more minutes with them," Dornellas said. "I thought, there's got to be something here. People getting sonograms, or if you have a grandma and she has cancer, you can capture her voice and have it forever."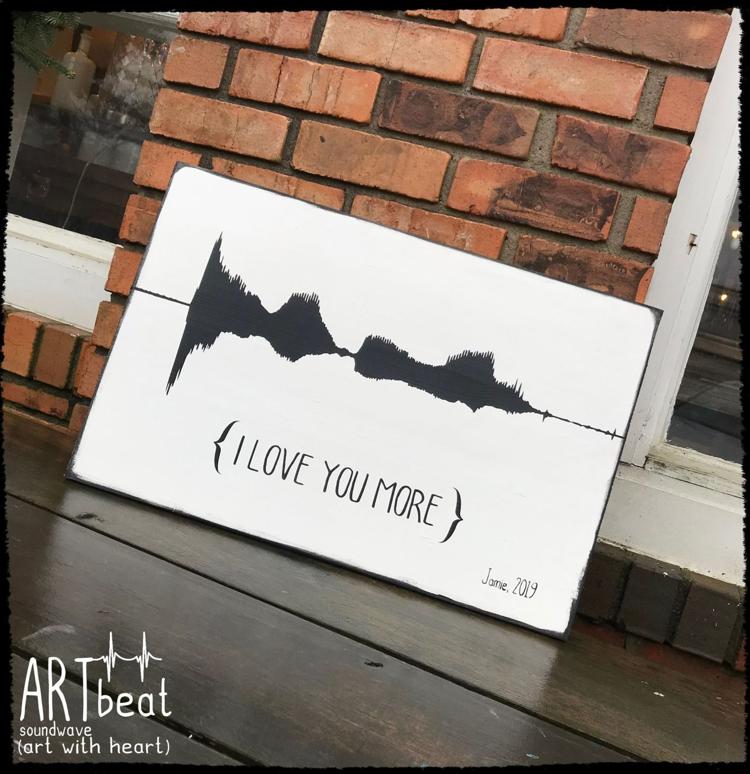 The artist has received some orders for Valentine's Day gifts, but some are from people who have experienced losses similar to her own. "I'm taking a tragedy and turning it into a treasure, something you would treasure always," she said.
ARTbeat signs are 16 by 24 inches on wood and can include text as a caption or description of the sound, as well as a name, date or other information. The signs are $75 each. To order or for more information, visit MeuCow Creations on Facebook.