As the end-of-year giving season brings in new donations for charities everywhere, Canton-based nonprofit SERV International is working on two things: a push to bring their feeding program to the local community and a shift away from reliance on the founder's company that has been funding the organization.
Started in 2000 by Steve Kasha, SERV is a faith-based nonprofit with a focus on providing food in communities all over the world.
The meals, which cost 8 cents each, consist of dehydrated vegetables and nutrients that vary with the areas where they are served, which include communities in Kenya and eastern Africa, Cambodia and the Dominican Republic.
In addition to food, the nonprofit builds water wells and distributes water filtration devices to provide clean water to those that need it. A facility in northern Kenya called the House of Hope provides children a safe shelter, food and water, education and vocational training. SERV also works with at-risk children in Cambodia to support their education. The charity supports churches in the communities they serve, often organizing service-oriented short-term mission trips.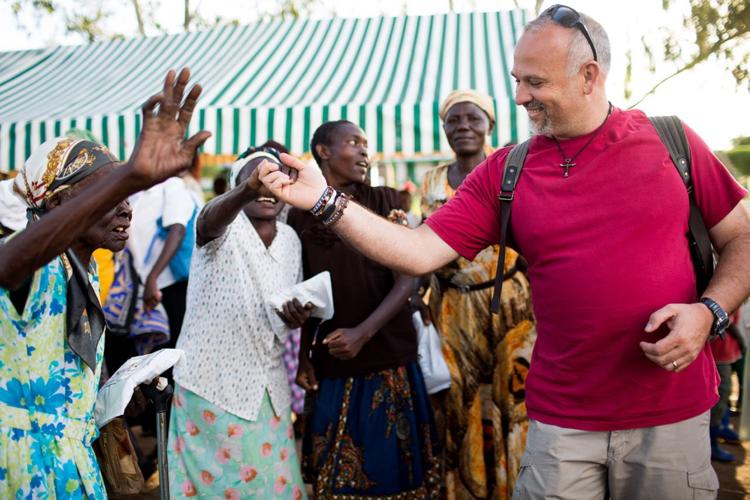 More recently, the organization has started also serving food to families in Cherokee County and the surrounding area in a project called SERV Food Local. A $40 box with an estimated $60-80 value is filled with fresh fruit and vegetables to feed a family for a week. People can purchase a box to donate, or buy a box for their own families. Partnering with MUST Ministries, Never Alone and House of Hope, SERV distributes between 100 and 200 boxes a month.
"People always get canned goods, pastas, all the staples. We decided we want to give them the best of the best--not the leftovers. We put ourselves in those positions: if I was on the receiving end, what would I want? I would want to feel like I was valued. I would want to feel like just because I needed help doesn't mean I'm the least of these," Kasha said.
Boxes, which carry different fruits and vegetables every month, can be purchased online. SERV is looking for partners in businesses, churches and individuals to support the local food initiative, Kasha said.
"We want to be that giving outlet for companies and churches and individuals to reach the community, make a difference by donating fresh fruits and fresh vegetables to people," he said.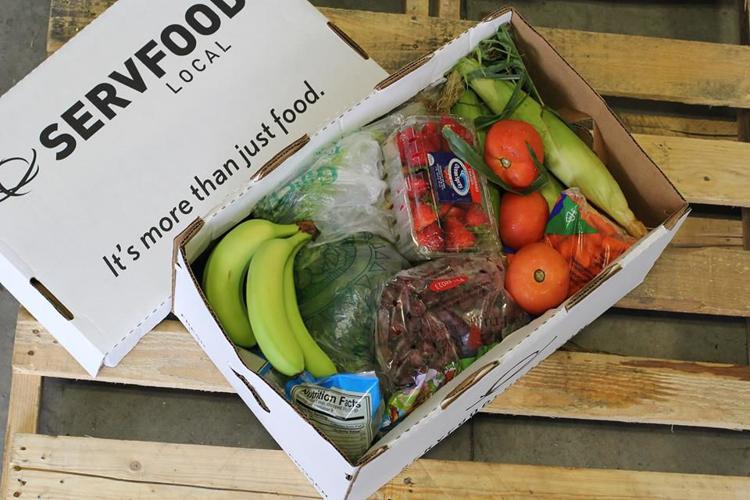 The financial initiative is dubbed the Nest Campaign, because like a young person, the nonprofit is in its 18th year and ready for independence, said the nonprofit's founder, who is also president of a company called Interdom Incorporated. Interdom funded the nonprofit at its founding and continues to support it, though income from the SERV Store helps to cover some expenses.
"While our intentions were to be good, we really didn't do it any favors because any time there was a need, we would just take care of it," Kasha said. "With us scaling back the business part of what we are doing, we have to find ways to let the ministry be self-supportive."
SERV has an annual budget of about $1 million to run its operations in Canton and around the globe. The goal this month is to have $30,000 in donations from businesses, churches and individuals, and about 60 percent of that has been met so far, said Jim Vinyard, SERV's chief operating officer.
"We've had churches, businesses and people coming together to help with that monthly goal. People have held fundraising dinners, kids are doing bake sales, all sorts of things," Vinyard said.
The next distribution of boxes for SERV Food Local is scheduled for Dec. 15. So far, the organization reports it has received enough purchases and donations for about 500 food boxes.
SERV International's headquarters are located at 3145 Marietta Highway in Canton, next to the SERV Store. For more information, visit www.servone.org.