If there's anything Heather Dobson has learned from investigating ghosts, it's not to be afraid of death and what happens after it.
The Towne Lake resident published in August "Memoirs of a Future Ghost," which explores her childhood and how she became a paranormal investigator, by facing her fear of death head-on.
"I had horrible anxiety regarding death, and religion wasn't answering those questions for me," Dobson said in an interview with the Tribune. "I'm very much a scientist, I need to see things for myself to see proof and understand what's happening."
She joined a local ghost group 12 years ago as television shows like "Ghost Hunters" became very popular. But the paranormal specialist and author wants you to know what she does is nothing like what you might see on TV.
"It's actually a lot of research and calming down the living. It can be boring at times, because you're sitting and watching the same piece of furniture, or a picture frame, or what have you, not move, and nothing's answering you back. You go home, and you listen to your evidence and there's nothing there. And you tell the client, I've got nothing," she said. "It frustrates me to watch people like 'Ghost Adventures' who go to locations and everything's evil, everything's demonic and everything's bad. No, it's absolutely nothing like that."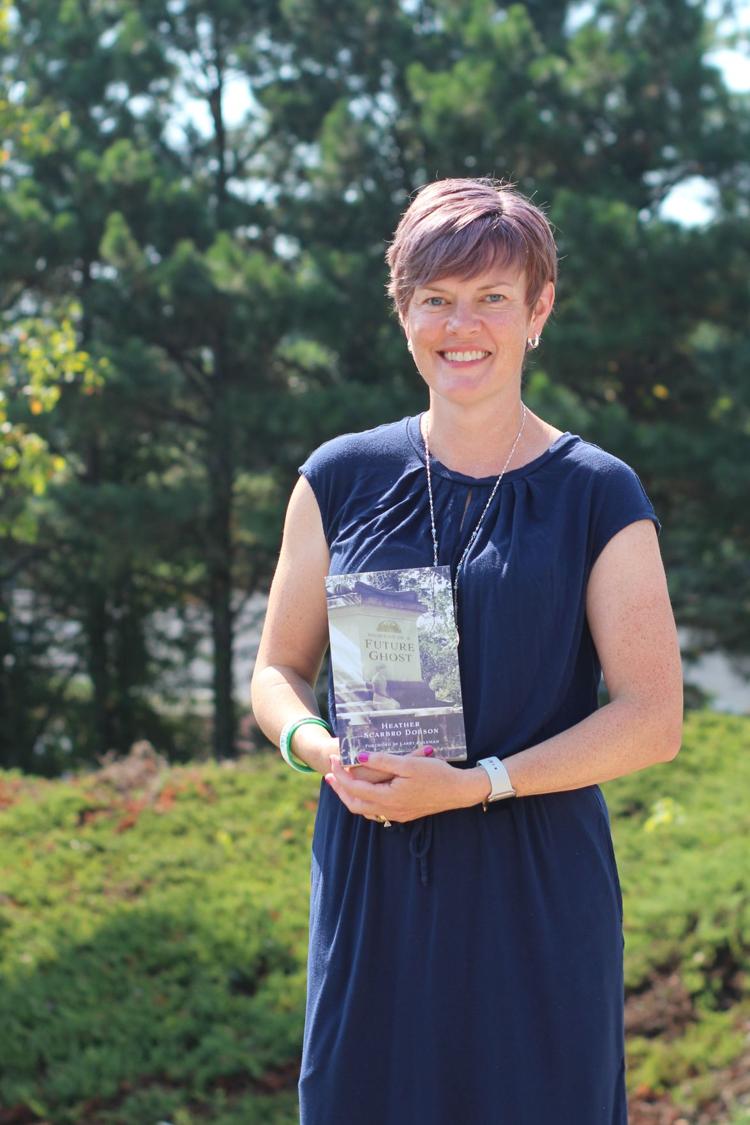 Dobson is one of the founders of Paranormal Georgia Investigations, which checks out sites where clients report claims of what might be ghosts. They spend a lot of time debunking such claims, finding rational explanations for those creepy noises in the house, like a creaky floor or squirrels in the attic.
About half the time, her team can find the reason for unusual activity reported by a client, Dobson said. When what is left is unexplainable, they start looking for signs of the paranormal.
In addition to investigating, Dobson leads ghost tours at Canton Historic Haunts with Stefanie Forte, the owner of Drunk Junk Jones. They are offering guided tours weekends now through Nov. 8
Even in cases where they believe they found ghosts, in over a decade Dobson has never found anything evil or that wants to do harm, she said. Her view of spirits is that they simply visit the people and places they loved most in life.
"I think the veil that separates us is a porous one; you can go back and forth," she said. "I tell people all the time, I'm going to haunt my children and I'm going to haunt the island of Bonaire. I'm going to be on vacation for eternity, not some cold, lonely cemetery."
"Memoirs of a Future Ghost" is available through Amazon, Barnes and Noble, Kindle and Nook. Dobson will be signing books and participating in other events throughout the fall season. Oct. 17, she will speak for PGI at the Ball Ground Public Library about curses and superstitions. Oct. 26, the author will have a book signing at 2 p.m. at FoxTale Book Shoppe in Woodstock. That evening, Canton Historic Haunts will give mini-tours at the BBQ Brews and Boos festival.