Reinhardt University and the Falany Performing Arts Center are celebrating the recent donation of a R.A. Colby organ to Flint Hall in the FPAC with a special dedication concert at 7:30 p.m. March 15.
The concert, featuring organist Carol Williams, is free and open to the public. No tickets are required.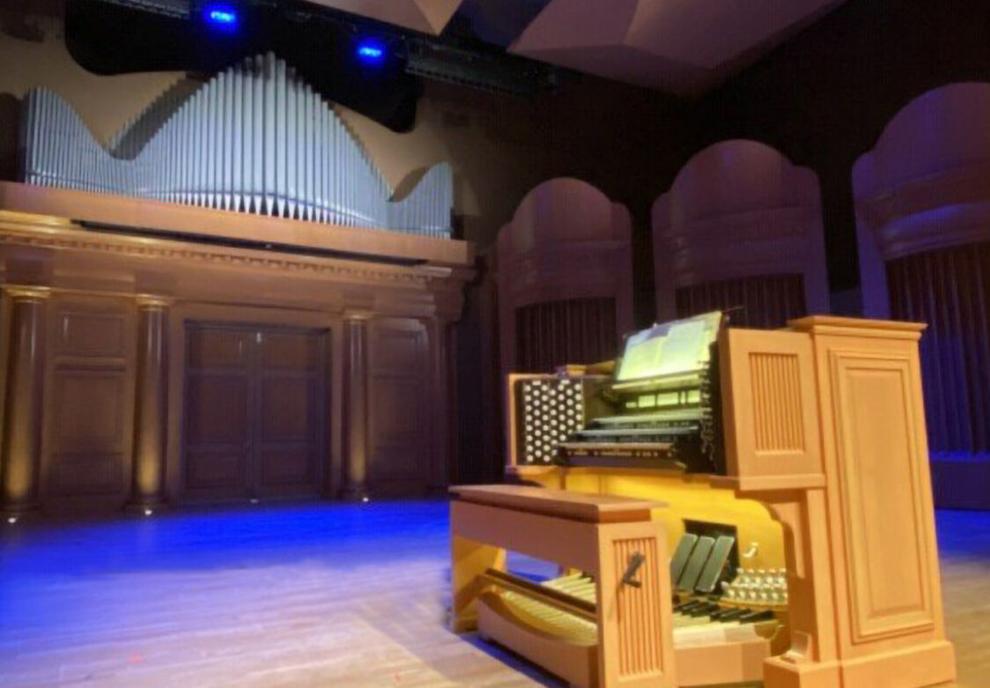 Flint Hall's new organ is a gift from Austin and Bea Flint.
"Lovers of opera and classical pipe organ music, Dr. Flint and his wife Bea consider this organ one of their most precious gifts," Reinhardt University president Mark Roberts said in a statement. "When Flint Hall was originally built, it included space for a pipe organ that was never purchased. In a sense, there's always been something missing from Flint Hall — that was a pipe organ. Through conversations with Professor of Music and Choir Director extraordinaire, Dr. Martha Shaw, beloved business professor Dr. Dana Hall, and with the encouragement of Dr. Fredrick Tarrant, Dr. Flint saw a need and was moved to fill it. With this extraordinary gift, all who visit Reinhardt will be blessed by the refulgent sounds of this pipe organ."
The organ was custom built by R.A. Colby, Inc., a leading organ builder in the United States, said Fred Tarrant, dean of Reinhardt's school of performing arts.
Tarrant describes the organ as a "hybrid instrument," using both the pipes traditionally associated with organs and digital enhancements. The principal pipes are visible above the stage, and there are multiple speakers in the chamber behind the pipes.
"While the pipes are responsible for the main sounds characteristic of most organs, the digital enhancements bring to life the orchestral tone colors tailored specifically to the acoustics of Flint Hall," Tarrant said. "The result is a glorious instrument with virtually unlimited sound possibilities."
Guests to the dedication concert will be treated to the talent of British-born organist Carol Williams. Williams has performed all over the world. She began her music training at 5, learning to read music before she could read words. Williams has studied at the Royal Academy of Music, Yale University, and the Manhattan School of Music, where she received her Doctor of Music Arts (DMA). She spent 16 years as the civic organist in San Diego and was recently appointed Artist in Residence at Peachtree Christian Church in Atlanta.
Flint and his wife, a former Reinhardt English professor, have played an active and supportive role in the Waleska community since 1969. Flint, a retired radiologist, joined Reinhardt's Board of Trustees in 2016. Roberts describes Flint as "one of Reinhardt University's most engaged and benevolent members of the Board of Trustees."
Donations from the Flints have served to advance both the sciences and the performing arts at Reinhardt. The Flints' contributions include working directly with Reinhardt biology faculty and students on advanced experiments to bring back the American Chestnut tree, establishing of a performing arts scholarship for aspiring pianists, contributing to the university's development of the performing arts (Flint Hall is named in their honor), and building the Jordan Turner Running Trail within Reinhardt's Appalachian Village Forest.