Free Home Elementary School boasts over a century of educating children in Cherokee County. Its alumni and former teachers and staff are being invited to return to the campus to share memories and connect with the current school community.
On Sunday, Free Home will host "100 years and then some," a program celebrating the centennial and an alumni reception.
According to historical records provided by the school, the previous two-story building for the school was built in 1919, although Free Home School was established before then. The land is believed to be the site of the Chestnut Log School dating to 1878. The name of the school changed as the community around it became known as Free Home.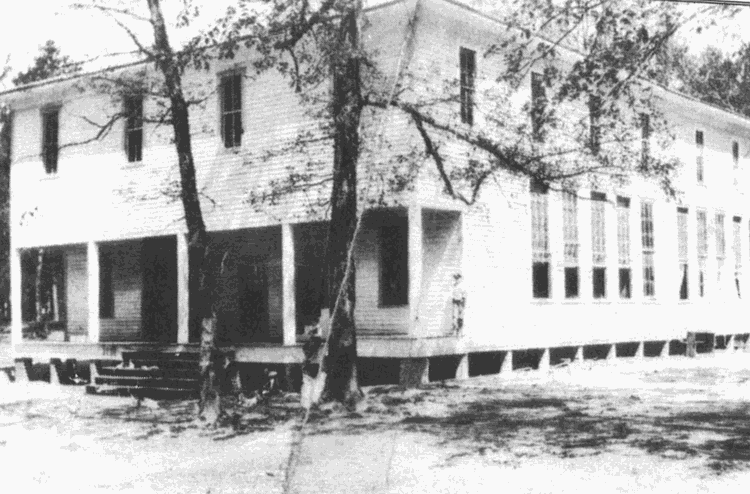 The formal program will start at 2 p.m. Sunday in the gymnasium, with guest speakers Cherokee County School District Superintendent Brian Hightower, School Board Chairwoman Kyla Cromer, former Free Home staff members, and last year's student body president at the school. Fifth graders at the school will sing Free Home's alma mater. Attendees will also see a video of former students, administrators and teachers sharing their memories of the school.
During the reception, alumni will be able to get tours of the campus, see memorabilia and use a photo booth with their families and old classmates.
Cindy Satterfield, a teacher at Free Home whose family has had four generations at the school, is chairing the event. She remembers growing up in a class of about 30 students from third to sixth grade, and having some of the same teachers as her parents and other family members.
"Mrs. Wilkie taught my uncle, he was in her very first class, and she was my third grade teacher. I remember memorizing my multiplication tables with her," she said. "Her husband would bring us treats, like ice cream sandwiches, just sporadically."
Satterfield said the school is inviting people to bring memorabilia from their old days at Free Home. So far they've collected class photos, yearbooks and sports uniforms.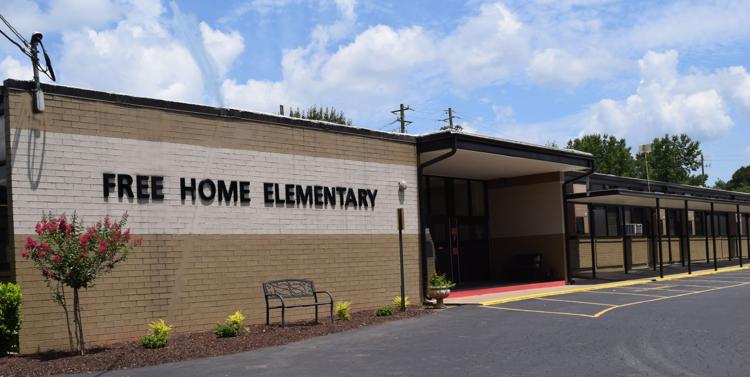 Jay Wallace, who went to Free Home in the 1970s and whose father, J.C. Wallace was a former principal there, remembers playing in the county boys basketball championship in seventh grade, and said the games were well attended.
"The rivalries between the elementary schools, that was big," he said. "The gyms would be filled, standing room only. Not just the kids, but the community would come watch the games Friday and Saturday nights."
Wallace still lives in the Free Home community and has children who attend the school there. He said his elementary school days are a special experience he's thankful to share with his children.
"I still have friendships that were formed at Free Home School, those are people I still keep in touch with today," Wallace said.
Today, Free Home Elementary still serves the community with the same name, and though it's one of the smallest schools in the school district, over the years the campus has grown to add classrooms to the main building, an annex building with five classrooms and mobile units. The student population is 275.
Satterfield said the event will be an opportunity for alumni to reminisce and discover how much has changed.
"I am very passionate about this, I guess because so many of my family members, and people I grew up with went to school here," Satterfield said. "I think it's important to the community. Our community is small, but they really turn out for events, they love the school. I think it's going to be a wonderful opportunity for people to come back and see how much the school has changed, and kind of reminisce of the time they went to school here."
Free Home Elementary School is located at 12525 Cumming Highway near Canton. Parking will be available on campus until it is full, and there will be marked off-site parking with free shuttle service.