Gabe and Ashley Arronte decided to take their love for woodworking and home decor, and make a business.
The Arrontes started The Decorkshop, a company that brings a do-it-yourself workshop to your home. You pick the designs and invite your friends, they bring the supplies.
Once they realized their own love for making wood signs for their Canton home, they looked around their workshop and realized there was a business right in front of them. They want to bring others the same joy from creating a piece from scratch that they experienced and provide it in a comfortable and fun environment. The concept is perfect for bridal showers, staff parties, a girl's night in, birthday parties or anything in between.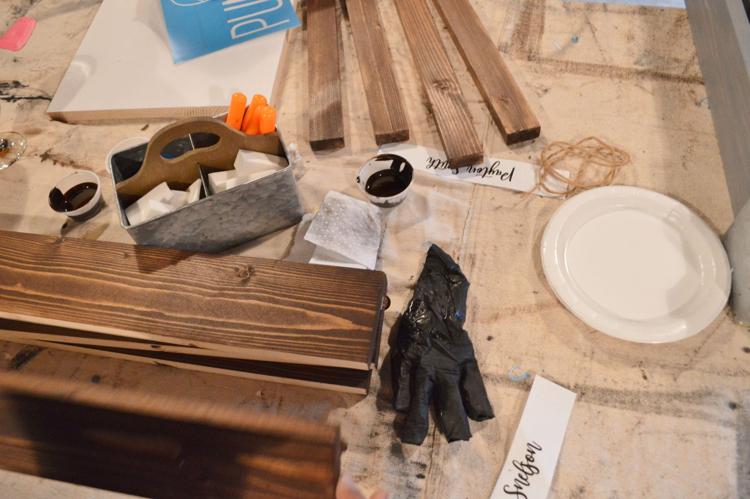 "We know that there are shops out there where you can do this but we thought 'why don't we be different and go to peoples homes?'" Ashley said. "So we picked a date to start and it has been a whirlwind since then."
The couple will bring their service to parties of six or more people and within a 15-mile radius (anything further has an additional cost). The host will contact The Decorkshop, choose three designs from their portfolio (or request a custom design), the Arronte's load the designs onto the website along with the details of the party, attendees pay and sign up online and the host just waits for the party to arrive. Signs range from $30-$45.
"Since we are a new business, we are always making new designs and looking for ideas," Ashley told the Tribune. "If someone has a specific design or phrase they want, we are more than happy to do our best to create that for them."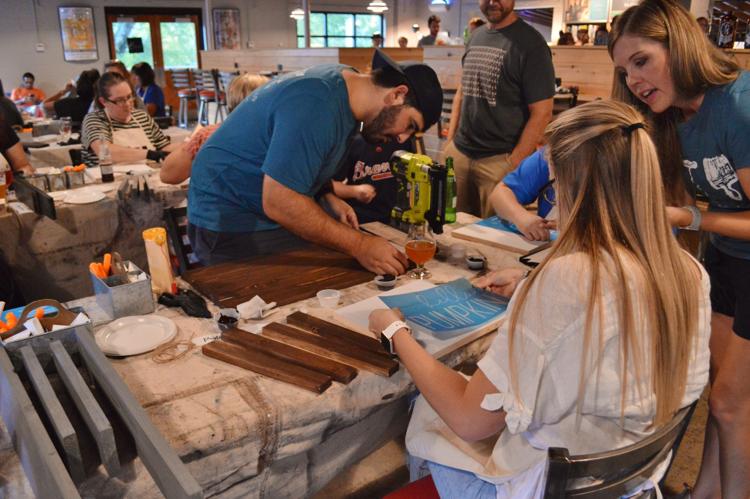 Along with scheduling them to come to your home, you can also find them once a month at Reformation Brewery and other local businesses. Search "The Decorkshop" on Facebook to find their event schedule.
During the workshop you can expect step-by-step instructions from Ashley and Gabe but plenty of time to relax, work on your sign and chat with friends. Whether you are naturally "crafty" or consider yourself a novice, you can leave with something worthy of showing off in your home.