CANTON – The saying, "Age is just a number," is more of a motto for one 75-year-old Canton resident, who proved that adage, completing the 14-state, 2,200-mile Appalachian Trail last month.
Richard Smith, known to those on the trail and many in Canton as "Old Scout," completed the momentous hike in what is known as the "AT Flip-Flop." Instead of hiking from Georgia's Springer Mountain through to Maine's Mount Katahdin, he hiked from Harpers Ferry in West Virginia to Maine, took a combination of trains and buses back to Harpers Ferry and completed the hike back to Springer Mountain in December.
"Most people start their through-hike at Springer Mountain in Georgia and hike north to Mt. Katahdin. I didn't want to do it that way, because the trail (has) too many people hiking north at the same time. By doing a flip-flop, I avoided the crowds and had much more private time. There were days when I didn't see another person on the trail," he said.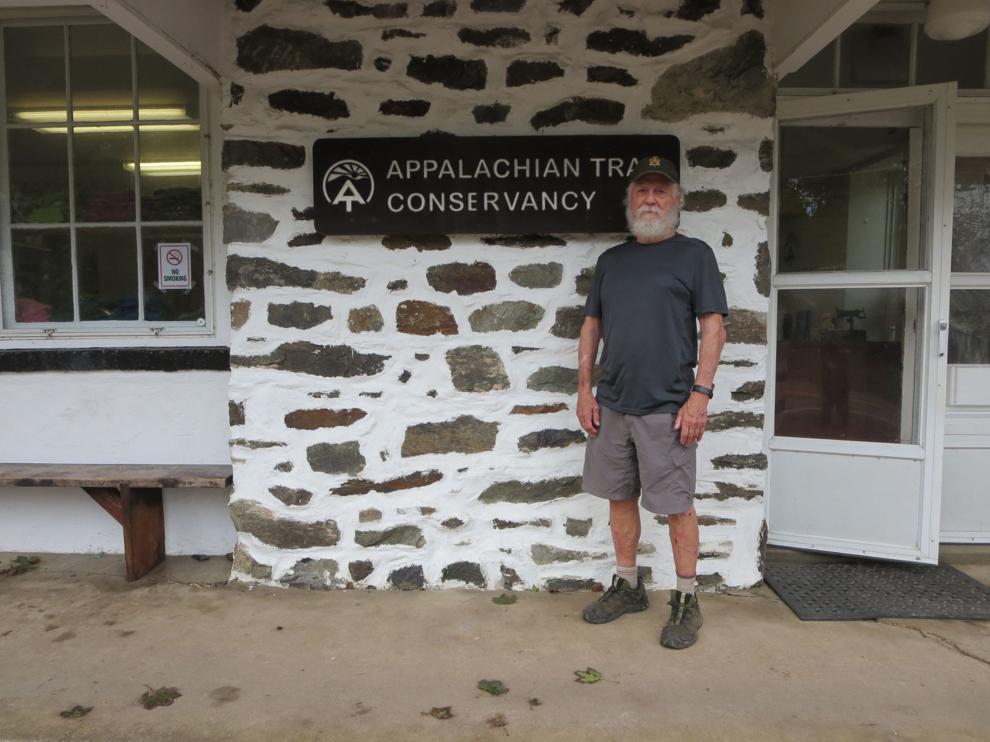 Smith said recently that he has always hiked and had hiked portions of the Appalachian Trail for the past 50 years. He said last spring it "felt like it was time to put it all together."
"I wanted to challenge myself, both physically and mentally. A through-hike is more of a mental challenge than it is a physical challenge. I wanted to show my grandchildren that no matter your age, with proper planning and commitment to a goal, you can accomplish anything you want," he said. "I hope at some point in their lives, when they are faced with a challenge that seems impossible, they will look back on my hike and think, 'If Pop could hike 2,190 miles at age 75, surely I can overcome this challenge.'"
Smith has lived in Canton for decades and has two children and nine grandchildren. As the children in his family grew, a few became involved in the Boy Scouts, which led to his own involvement and his choice of trail name. On the trail, he sported a Boy Scouts hat with "Old Scout" embroidered on the back.
Smith said some of his most fond memories are from hiking and camping with his son, who is an Eagle Scout in local Troop 465.
"I tell everyone that I got as much out of Boy Scouts as he did. I never was a Boy Scout when I was a kid, but the scouting program has been an important part of my life," Smith said.
When 12-year-old whitewater kayaker Max Hurndon heard that his history-making rival, a young female national kayaking champion had again set a…
He said he also served as a wellness coach with the Canton YMCA for two years, an experience that helped him prepare for his trek. But not all his preparation went according to plan.
Smith said that in April, on mile 267 of the 300 miles he had set as a preparation goal for himself, he injured his leg and had to take three weeks to recover, delaying the start of his through-hike from April 15 to May 15.
Nevertheless, he completed the trail in seven months, just in time to ring in the New Year with his family, some of whom finished the hike with him. Smith's daughter, Kelly Owens, and grandson, Gabe, met him in Helen on Dec. 18 to finish the hike to Springer Mountain and welcome him home.
According to statistics from the Appalachian Trail Conservancy, only about 50 hikers older than 70 have reported completing a through-hike of the trail, and only two in their 80's.
Hikers older than 70 account for only 2 percent of the through-hikes, while hikers ages 20 – 39 account for 70 percent.
Owens said that while her dad was alone on the trail she never doubted he would complete the hike, even as he grew older.
"He made the joke the other day that this 50-year-old kid was hiking the trail with him and talking to him. I'm like, 'Do you hear what you just said?'" Owens told the Tribune in November. "I always joke that I'm going to die of old age, and my dad's going to carry me out like a pizza in my coffin."
Owens said, while usually quiet and reserved, Smith seems to have opened up to many on the trail. She said he has always been a go-getter and her biggest cheerleader, supporting her own love for camping and hiking as she grew up.
"I was adopted, and I always joke that I was the luckiest kid ever adopted because of who my parents were," she said, choking up. "He doesn't care a lot about himself – he cares about his family – and he's always been like that. He's never missed football games, basketball games, baseball games – anything. But he cares about the world being a better place, too – that's why he went out to hike. He got tired of everything."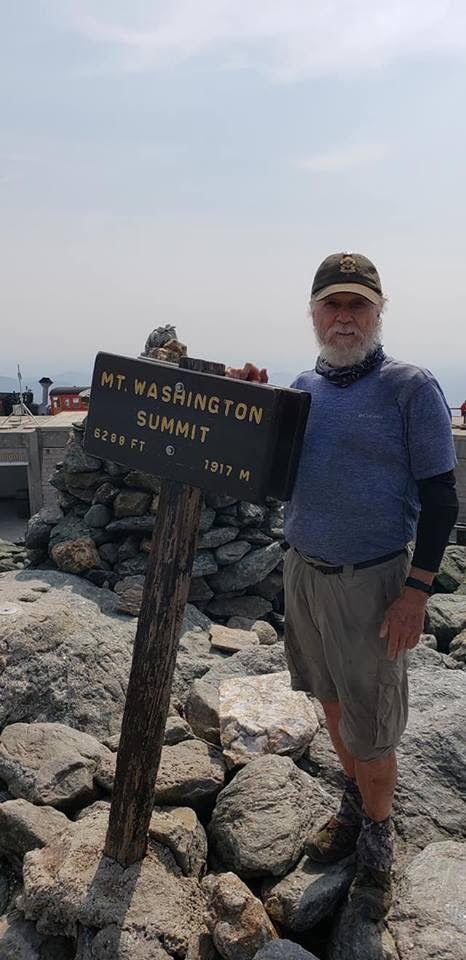 Even while on the trail, Owens said, Smith was as present as he could be for his family on birthdays, holidays and just to check in. She said she and her dad video chatted when he could find service or when he stopped to resupply.
Smith said he couldn't choose one favorite memory from the trail but dubbed New Hampshire the most challenging and beautiful state. He emphasized how unique and pleasant the trail community was, saying the hostels and other stops that allowed him to shower, wash clothes and sleep in a bed were a nice surprise, but the people made the trip as special as it was.
"You don't meet a stranger. You are all chasing a common goal, and everyone is helpful to each other. The people who help you on the trail, known as trail angels, were the biggest surprise to me. People would offer you rides, invite you into their homes and go out of their way to help you without expecting anything in return," Smith said.
As a word of advice to anyone who has set a goal for themselves, Smith said it comes down to cutting out excuses, and remembering that old adage: Age is just a number.
"With a great enough desire, any person with the proper amount of training could do the trail. I only met one person on the trail who was older than me, he was 87. He did not complete the trail but he did hike about 1,500 miles before he decided to end his hike. I hiked in New Hampshire and Maine with a 71-year-old and met three other men who were 71," he said. "To me, 75 is not old. I can still do things that I used to do when I was in my teens. I can't do them as fast or as easy as I used to, but I still can do them."