CANTON — Canton residents Leigh and Ron Schwarzman have many reasons to be proud of their daughter, Sarah — a Creekview High School alumna, skilled volleyball player and now a United States Military Academy at West Point graduate.
But it was a special moment Thursday afternoon when Sarah, 21, held her commissioning ceremony in her hometown to include her father, who cannot travel due to poor health.
Last Saturday, Sarah's mother and brother were in attendance for her graduation ceremony at the campus in New York. Ron, a cancer survivor who had also recently undergone back surgery, had to stay behind and watch a live stream of the event from home.
To make sure all her family could be with her for the commission, Sarah Schwarzman held the ceremony at Cherokee Veterans Park in Canton. Creekview JROTC instructor Lt. Col. (ret.) James Holly performed the ceremony, where he led her oath of office and announced she was promoted to the rank of Army second lieutenant.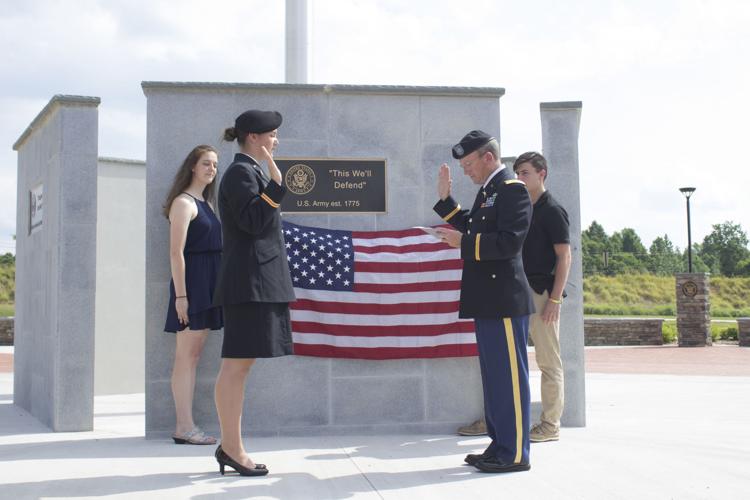 Congressman Barry Loudermilk, R-Cartersville, was a guest speaker for the event, and many of the graduate's teachers who had supported her along the way were in attendance.
"Not only is Sarah special, but she has that drive and dedication and the spirit that's required to actually be a leader, a leader of our troops, a leader of men, a leader of women," Loudermilk said.
Creekview counselor Russ Means said he often thinks of the former student due to an act of kindness she performed her senior year.
"When she was a senior, she and two of her classmates had a first period online class, and I said, 'I love coming to see y'all, because y'all have a window in here and I don't have a window in my office.' I would complain to them about not having a window," Means said. "The three of them, when they graduated, bought me a window. It's hanging in my office. They drew scenes in every pane for every season of the year, and in the last pane they drew their names and the school they were going to."
The new second lieutenant has nearly two months of leave before she starts officer training at Ft. Gordon. After that, she will work as a communications officer based in Ft. Bliss in El Paso, Texas.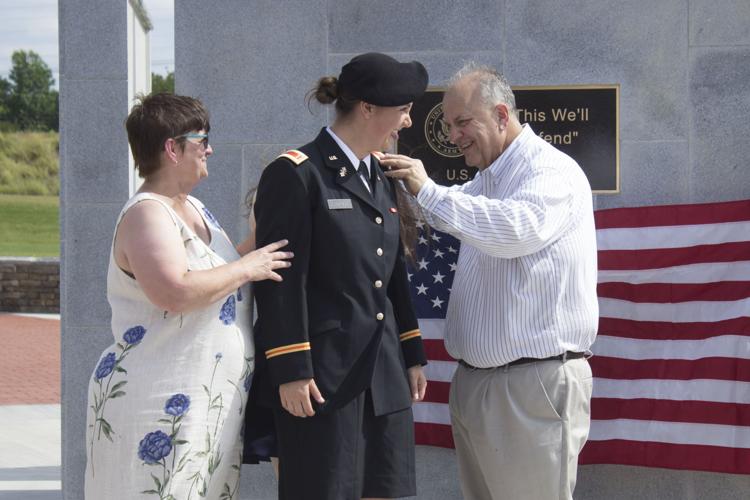 Sarah Schwarzman, who graduated with a chemical engineering degree, said she heard about the military academies when she was recruited her junior year at Creekview.
"I think I wanted something more than the normal college experience. I wanted to serve my country and lead soldiers. West Point, as prestigious as it is, seemed like a perfect fit," she said.
Unlike most other colleges and universities, admission to military academies like West Point requires a nomination from the student's congressional representative or a service-related nomination, as well as a physical fitness test. The graduate was nominated by then-Rep. Phil Gingrey, and she was 17 when she started the undergraduate program, her father said.
After the commissioning ceremony, Ron Schwarzman said he was proud of his daughter.
"For her to make that decision on her own, instead of having it in New York with her friends, tells me she's grown up. We're very proud of her," he said. "(Despite) the fears we had of her joining the military, I think she's going to be alright."