WOODSTOCK – Reformation Brewery's new downtown Woodstock location will open slightly later than expected, with a soft opening estimated for late next week and a possible grand opening at the beginning of October.
The company planned to open its new location at 105 Elm St., complete with lawn and lounge space, experimental brewing facilities, Queenie's restaurant partnership and towering 100-year-old tree in late August, but a combination of factors, including contracting issues, delayed the project, Reformation CEO Spencer Nix said Friday.
WOODSTOCK – Reformation Brewery will soon be celebrating the opening of its second Woodstock location, with construction on the .86-acre Elm S…
"The delays are a multitude of reasons. We have four different regulatory government agencies that oversee us and have to give us approval: the federal, two state and the local authorities. Getting through all of that can be somewhat burdensome," Nix said.
He said the company is waiting for its two final approvals: a certificate of occupancy locally and Georgia brewer license from the department of revenue. Those approvals should happen either by the end of the day or on Tuesday, he said Friday.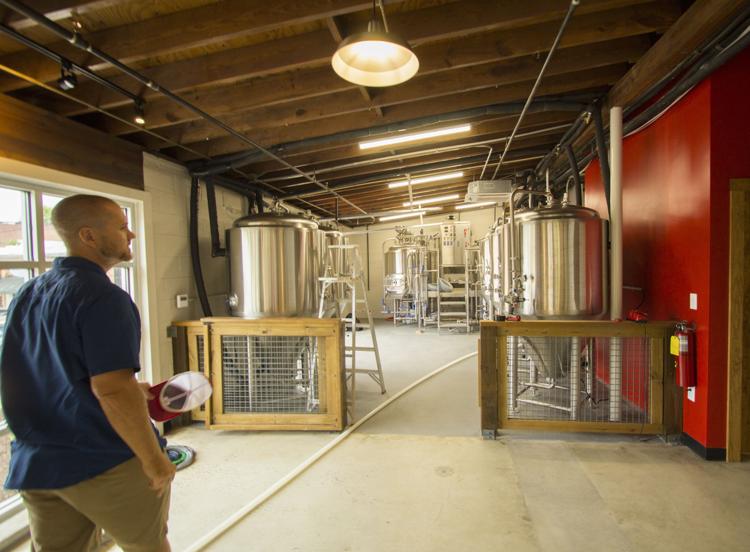 Nix said staff will begin brewing immediately after they receive their occupancy and brewing permits, but won't open to the public right away.
"We have to manufacture beer here, and it's going to be a slow rollout. So our grand opening is still weeks away, but we'll quietly open at the end of next week," he said. "We're going to have a really big grand opening, probably to kick off our 5th anniversary month, which starts in October. So it'll probably be that first weekend in October."
The official opening date will be announced on Friday, Nix said.
The Tribune previously reported that the new 6,000-square-foot location will house two 16-tap bars, a "study bar" space, outdoor seating, event space and a small brewing facility.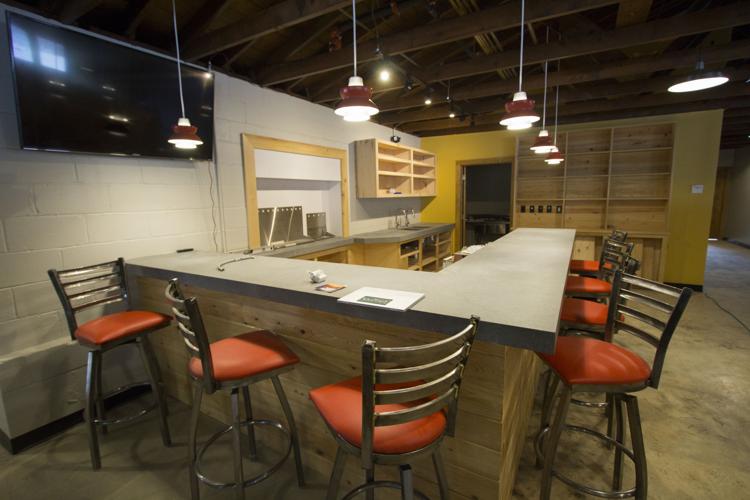 Nix said Friday the company's ability to brew and sell its small-batch experimental beers will provide the opportunity to give back to the community more than through the normal distribution channels. He said Reformation works closely with local nonprofits, and the company hopes to create limited-time beers in partnership with those organizations at the new location.
The building's exterior is nearly complete, and interior tables, chairs, bars and brewing facilities are being installed. Additional parking spaces along Elm Street have also been added. Queenie's will be ready to operate out of the building in the months following Reformation's grand opening, Nix said.
A drink rail, which is a new addition to the site closest to the Elm Street event green and stage across the street, will offer patrons of the brewery the ability to view concerts while they enjoy a drink, he said.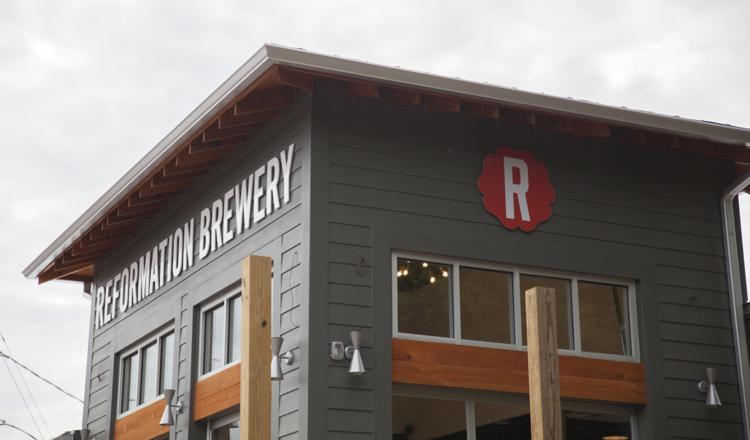 Nix previously told the Tribune that the company wants the new location to be "Woodstock's backyard," and be a site for community members and businesses to gather for events, live music and "just to hang out."
The new venue will be able to serve 16-24 unique beers and more than 200 guests at a time.