CANTON – October is a month of celebration for Reformation Brewery as they celebrate milestones, while also looking to the future, co-founder Spencer Nix said.
This month, Reformation Brewery celebrated its sixth anniversary. The brewery opened on Oct. 31, 2013, with humble beginnings.
"The 'Reformation' in Reformation Brewery comes from the day the Protestant Reformation began, which is Oct. 31," Nix said. "We named our Brewery after Reformation Day because of my and Nick Downs (co-founder and brewmaster) background in seminary. We talked about that time period known as the Reformation and when we started brewing beer we were thinking about what to call our business. So we decided since we talk about church history and the Reformation a lot, we should call it Reformation Brewery. Little did we know that this would become something much bigger than just home brewing at Downs' house."
Nix continues with the beginnings of the brewery by talking about how it started small, but gradually became the popular destination that is well known across north Georgia.
"The brewery launched as Georgia's smallest brewery to ever launch, only brewing one barrel of beer, 31.5 gallons, at launch, unsure if we would be able to sell this much beer," Nix said. "We were never able to meet the demand for three and a half years into our existence until we were able to prove our concept and raise enough capital to buy equipment. This is why we take the whole month of October to celebrate our anniversary because there's just so much we love to do here and we are so thankful to everyone, especially the north Georgia community, for getting us to where we are today."
To celebrate its sixth anniversary, Reformation Brewery has introduced two new beers that are available for a limited time.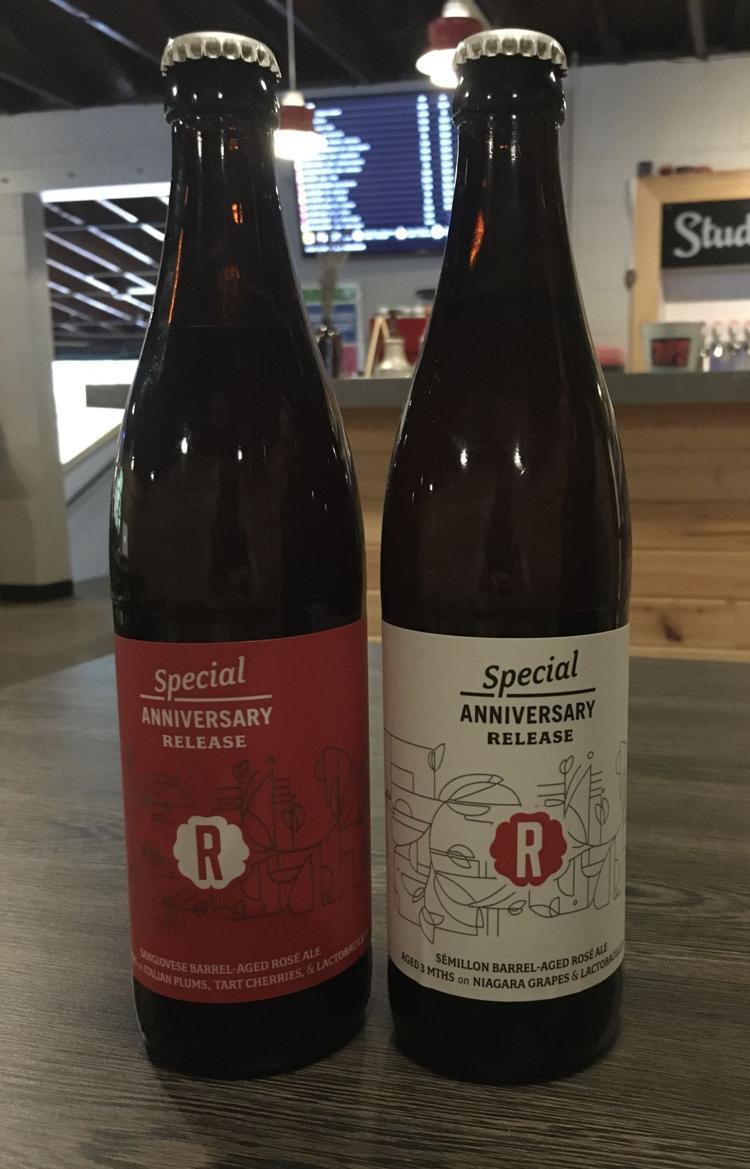 The two beers are called Alani, but are distinguished by their label color. The first beer, the Rosé Ale Alani with a red label, spent three months in Sangiovese, or red wine, wine barrels on Italian plums, tart cherries, and lactobacillus. The drink is mildly sour and has a variety of flavors including: oak, red grape, plum, cherry, and cranberry.
The other new beer in a white label spent three months in Sémillon, or white wine, wine barrels on Niagara grapes and Lactobacillus. This beer is mildly sour with a hint of oak, white grape, and tart cranberry flavors.
"This is the first time that we have ever put together a hybrid ale," Nix said. "We are really proud of these two beers. In fact, they are probably some of the best anniversary beers we've ever made."
The brewery also recently held the "Toast the Tree" event on Oct.11 to celebrate the second biggest winged elm tree in the state of Georgia, located in the backyard area of the brewery's Woodstock location. Nix said that the tree is still growing according to the Georgia Forestry Commission.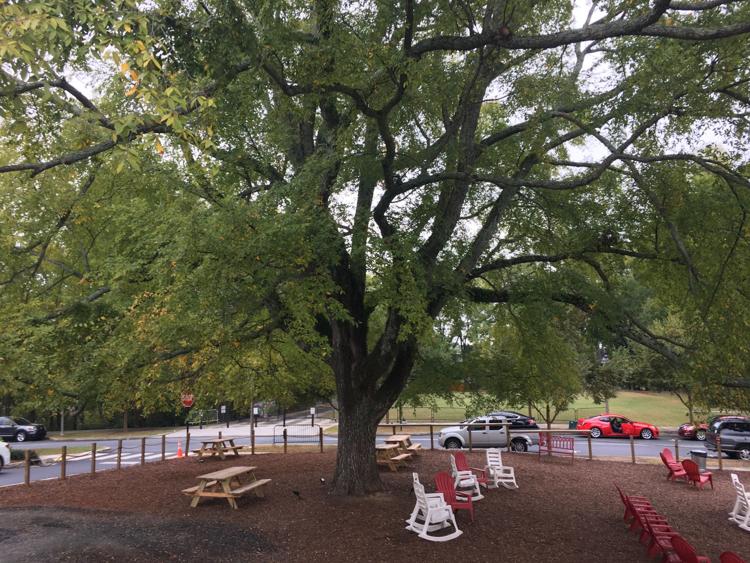 Nix believes that the Mill on Etowah in downtown Canton, which is where the second Reformation Brewery site is located, will soon be a premier destination for not only residents of Canton, but for everyone.
There's a lot to celebrate for Nix, but he said he believes that this is still only the beginning.
"We are currently working on our third location in Smyrna," Nix said. "We are hoping to have that open by the end of the year. We also have plenty of events planned and celebrations to be had, so we are just happy to be celebrating our anniversary month and we are looking forward to the holidays. I have high hopes and I am very optimistic about our future."