Updated at 11:02 a.m. on Aug. 24:
An Etowah High School teacher was killed by his wife on Friday before she killed herself at their Cumming home three days later, according to the Forsyth County Sheriff's Office.
Adrian Lavaughn Brewster, 50, a teacher at Etowah High School and Polaris Evening School, was killed in a murder-suicide in the home by his wife Jackielyn Brewster, 32, on Memphis Street, according to a Forsyth sheriff's office spokesman. Police say 9-year-old and 3-year-old children were inside the home at the time. The 9-year-old found at the home was Jackielyn Brewster's child and the 3-year-old was the couple's.
Cherokee County School District officials held a memorial for students, parents, staff and teachers at the school on Thursday evening. More than 100 attended.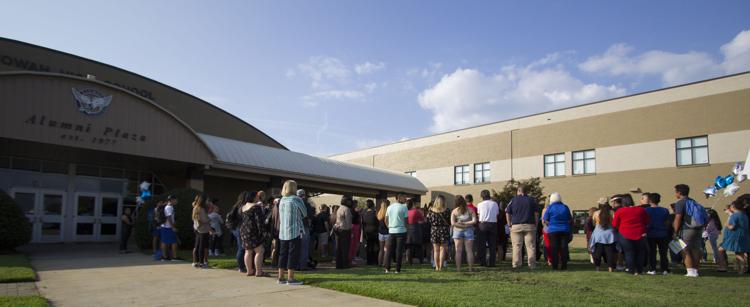 "We all were shocked and deeply saddened by Adrian's death. He was a veteran and an outstanding teacher and coach, who was respected by both his colleagues and students. I know our entire community joins me in sending our love to his children, family and friends," Superintendent Brian Hightower said.
Cherokee County School District spokeswoman Barbara Jacoby said on Thursday that a letter from Etowah High School Principal Robert Horn went out to parents following reports of the murder.
"I am extremely saddened to share that we were notified by authorities today of the passing of Etowah teacher Adrian Brewster. Adrian has been a part of the Etowah family for several years and will be missed by our staff, students and parents," Horn wrote on Monday. "Please know that, over the next few days, our counseling office will be helping our students and staff cope with this loss. Students will have access to our school counselors if they need to talk about Adrian's passing."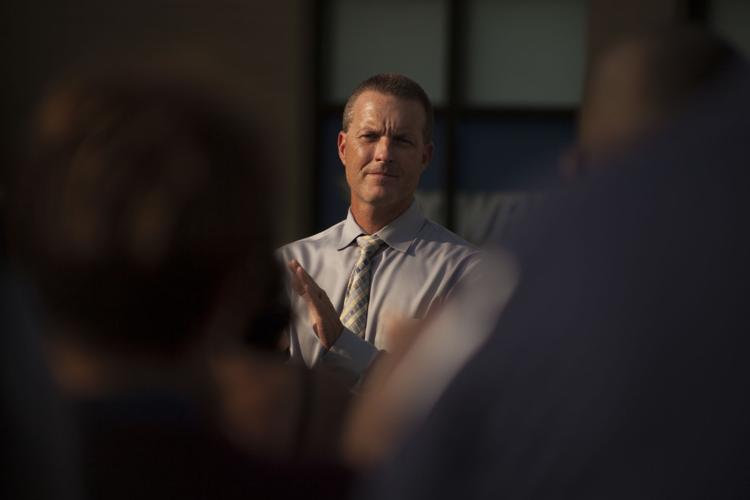 According to Forsyth County Sheriff's Office spokesman Cpl. Doug Rainwater, no details on cause and manner of death will be released until an investigation is completed by the Georgia Bureau of Investigation, though investigators are confident they know what happened in the home.
"We know what was used in the murder and the suicide, but we're waiting for confirmation from the GBI to release that information, which should be this week," he said. "We're pretty sure from just the scene on Monday how he was murdered and how she took her own life, but the sheriff wants to make sure that all the T's are crossed before we share that information."
Rainwater said on Thursday that authorities believe Brewster's wife, Jackielyn Belangel Brewster, murdered her husband early on Friday before killing herself sometime after 3:30 a.m. on Monday.
"We have a pretty good window now where we think he died early Friday morning, closer to Thursday night, and that he was in the house for three days before we were notified," he said.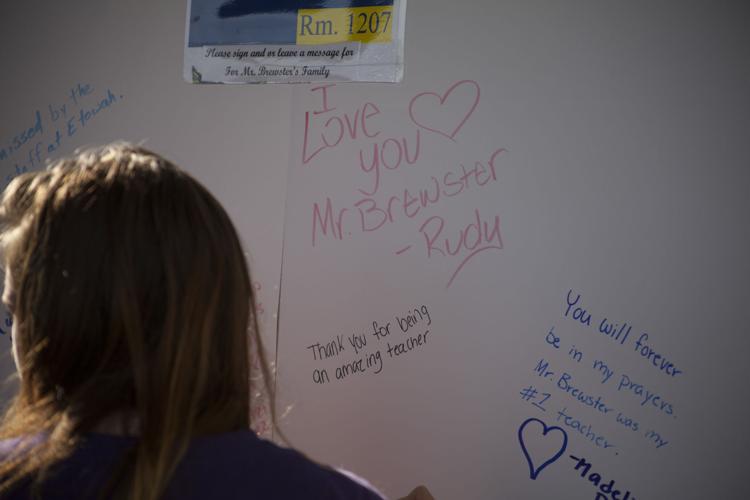 Rainwater said investigators are also confident, based on Jackielyn Brewster's actions on Monday morning, that she took her life sometime between 3:30 a.m. and the deputies' arrival at the home just after 3:45 a.m.
He said deputies responded to a welfare call from a friend or family member of Jackielyn Brewster just after 3:45 a.m. on Monday. The mother reportedly called or texted someone to tell them what would happen.
"Right before she took her own life, she made that information known to a friend or family member by a text or phone call to say, 'Please call 911, and have them come to my house,'" he said.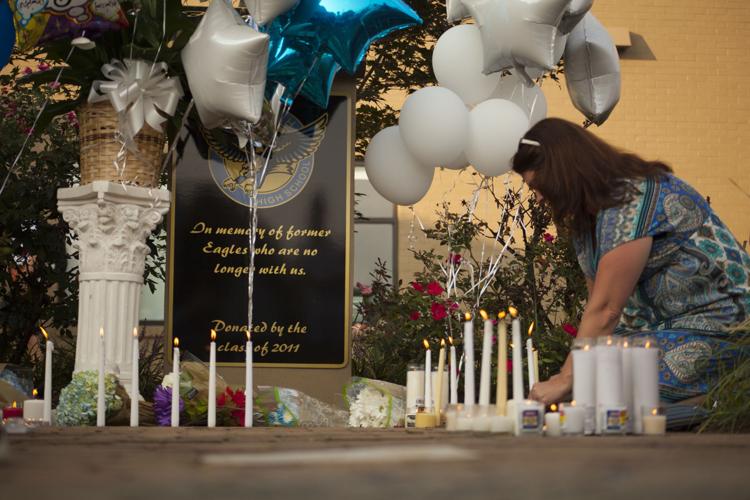 Rainwater said she likely sent the instructions so that the children would be found and taken care of. He said when deputies arrived, the children were waiting by the door.
The Forsyth County Sheriff's Office major crimes unit is investigating the incident, and waiting for the GBI's autopsy results to close its investigation, Rainwater said.
"Once we get confirmation from the Georgia Crime Lab, and if it's what our evidence shows us, it'll be closed. We're not looking at anyone on the outside. We think this was contained to the house between the husband and the wife," he said.
According to his obituary, Adrian Brewster was a West Virginia native and Navy veteran who served on a nuclear submarine. He is survived by his daughter, Brooklyn Elaine Brewster of Williamston, South Carolina, son, Cameron Brewster of Cumming, sister Amanda Bian of Plano, Texas and three nieces.