HOLLY SPRINGS — A student at L.R. Tippens Education Center was surprised Wednesday by teachers, family members and classmates who gathered to celebrate him for a special reason: he is one of three winners in his age group in the U.S. to receive a grand prize of the national 180 Student Awards.
Connor Oakes, 13, was the only student from Georgia to receive an award that recognizes those who, with the help of their teachers, have made notable progress in literacy and math achievement as well as personal growth outside the classroom.
Oakes was recognized for making significant gains in reading using a special program called READ 180. His reading teacher April Popham, who nominated him for the award, said he went from about a kindergarten reading level to a fourth grade reading level through dedication to mastering more advanced reading material.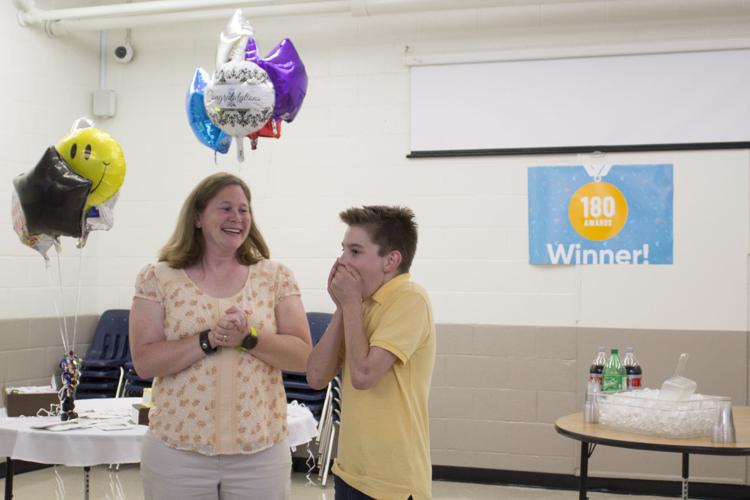 Parents, siblings and grandparents were there to support the teen's achievement, as well as current and past teachers and the entire middle school class. Superintendent Brian Hightower and other school district leaders also attended the event, where the middle-schooler received a $500 check, books and a certificate of excellence, and they celebrated with a custom book-themed cake.
Oakes said that his favorite things to read are comics and fictional action books, and that to improve his reading he worked his hardest.
"It's never impossible to do something. As long as you can put our mind to it, you're able to succeed," Oakes told his classmates after receiving his prizes.
The middle-schooler's teacher and parents reported that in addition to reading gains, he also showed personal growth over the past year.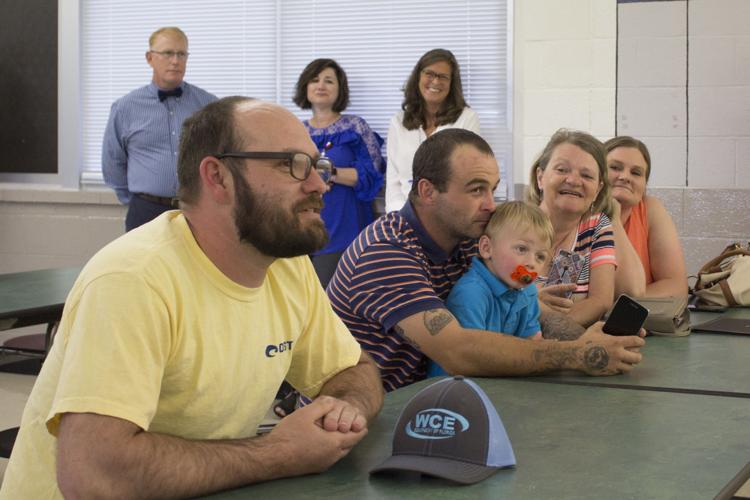 Oakes's grandmother, Debra Oakes, offered words of encouragement to Connor as well as his classmates.
"I always say, when you read, you can be whoever you want to be, anywhere in the world," she said.