WOODSTOCK — A new retail store is looking to offer a boutique experience for women of every size.
M & V Boutique opened May 17 near the west end of Weatherstone Plaza in Woodstock. The boutique is run by a Cherokee County mother-son team and offers women's clothing and accessories.
Owner Jackie Lawrence said she started the boutique to offer something for anyone who walks through her doors.
"I like to boutique shop myself, but I noticed the sizes at most boutiques stop at a large. So larger, plus size, curvy women, they can't buy there," she said. "I wanted to have a store where anybody could come in, no matter their size, and find something that they can try on. So we try to carry as many sizes as we can that we can find."
For the past year, Lawrence has been making jewelry, primarily stainless steel bracelets with song lyrics like "Don't Stop Believing" and "Born to be Wild" on them. From her jewelry business, Modern and Vintage, Inc., she developed the boutique.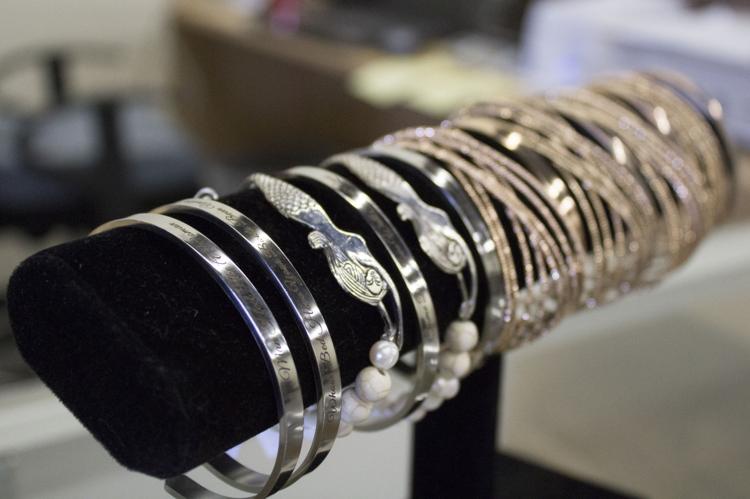 Her son, John Lawrence, is the store manager. He finds vendors and makes purchases to fill the boutique's stock, which is still growing. John and his mother live in southwest Cherokee County near Acworth.
"She was in the process of toying with the idea, in the beginning stages, and she realized she needed a manager to help her run the retail. I have four and a half years of retail management experience specifically, and seven and a half years of managerial experience overall. So she sat me down and talked to me. I liked what she had to say, and I've always wanted to work for a family business," he said. "It was kind of a natural thing."
They chose the location because they felt it was convenient and close to downtown Woodstock, the owner said.
Jackie Lawrence describes the style of the clothing and accessories as "soft, romantic and shabby chic." Brands carried at the store include Origami, Promesa, Sadie & Sage and Silver Jeans. In addition to offering as many sizes as possible, she makes a point to buy American made products when she can, she said.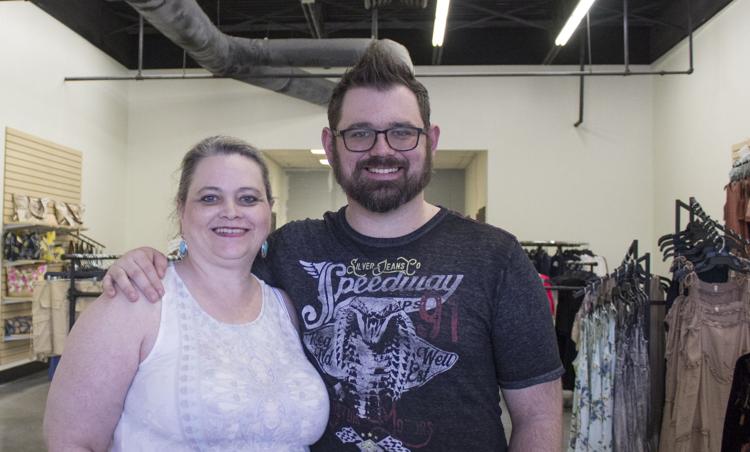 Future plans for the store include adding women's shoes as well as a men's line from their current retailers. The owner and manager are also interested in more handmade jewelry from local artists and other artisan works.
Jackie stressed that her shop is not just plus size — they carry sizes from extra small to 3X and a range of pants and shorts sizes.
"Every woman, no matter her size, should have the opportunity to feel good about herself and feel beautiful," she said.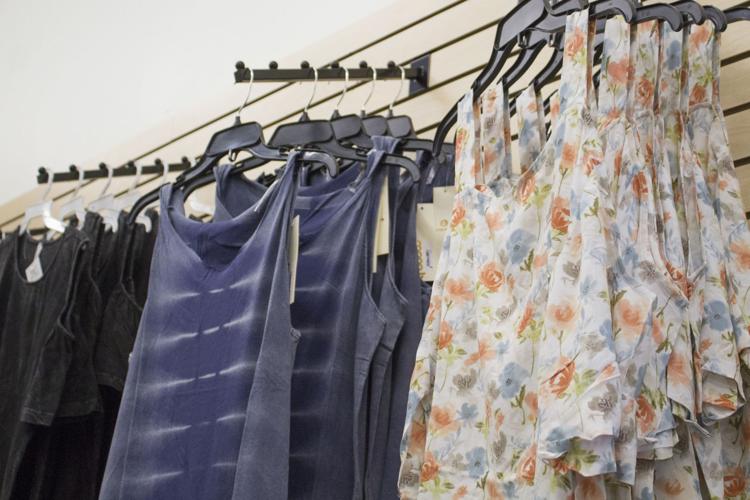 A grand opening is planned for June 14. The family will host a celebration that day with ribbon-cutting at 4 p.m., followed by a fashion show.
Jackie said she's interested in adding items from local vendors to her inventory, such as handmade jewelry and crafted books, soaps and bath products.
M & V Boutique is at 12910 Ga. Highway 92 in Woodstock. The boutique is open 10 a.m. to 7 p.m. Tuesday through Saturday, and closed Sunday and Monday. For more information, visit www.mandvboutique.com. For more about the fashion show or job opportunities, call 770-284-3198 or email info@mandvboutique.com.