CANTON – Early voting has begun with a larger-than-expected wave of Cherokee voters in the first three days of voting in the 2018 midterms, according to local elections officials.
On Monday morning, a line wrapped around the Albert L. Stone elections building in downtown Canton, on Tuesday, voters stood in the rain to cast ballots. Wednesday's line was even longer than Monday's.
Kim Stancil, Cherokee County's director of elections and voter registration, said Tuesday that in-person turnout has exceeded expectations.
"I don't remember having a first day like that for a midterm," Stancil said.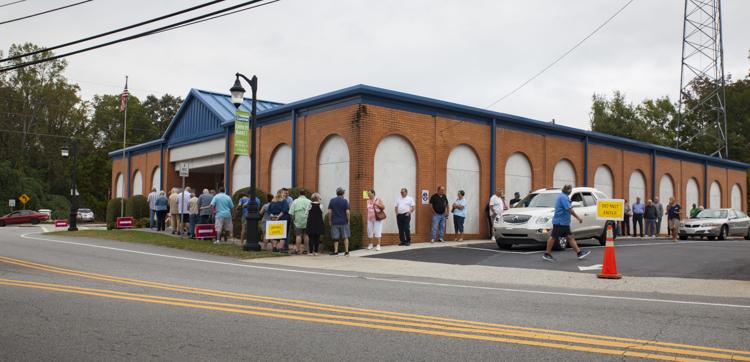 According to Cherokee County elections office reporting, 3,624 Cherokee voters went to the polls in person through the first three days of early voting – 2,210 more than the first three days of early voting in 2014. Total ballots cast so far this midterm, including by mail, total 5,313.
The busiest day this week was Tuesday, with 1,244 voters heading to Canton to cast their ballots. Monday saw 1,162 in-person voters, and Wednesday saw 1,218.
Stancil said the higher-than-normal turnout has complicated voting logistics. Parking is limited at the elections building, and for two days during the middle of the week, the nearby Darby Funeral home could not offer its parking as it did on Monday. Employees parked off-site Wednesday and Thursday to free up as much space as possible for voters.
CANTON - Georgia Secretary of State Brian Kemp swamped Lt. Gov. Casey Cagle in Cherokee County voting in Tuesday's party runoff election. Kemp…
Cherokee voters at the polls on Wednesday tended to agree on the reason for such high turnout and expectation for more busy days to come.
"I think some of the corruption that has been visible and this animosity that we're seeing is causing people to be so upset that they're going to do their part to make a change or keep the change," said one Republican voter who would give only his first name, Bill.
William Griffin, another voter who said he supported Republican candidates for Congress, said the sharp increase in activity at the polls is likely due to past voter apathy.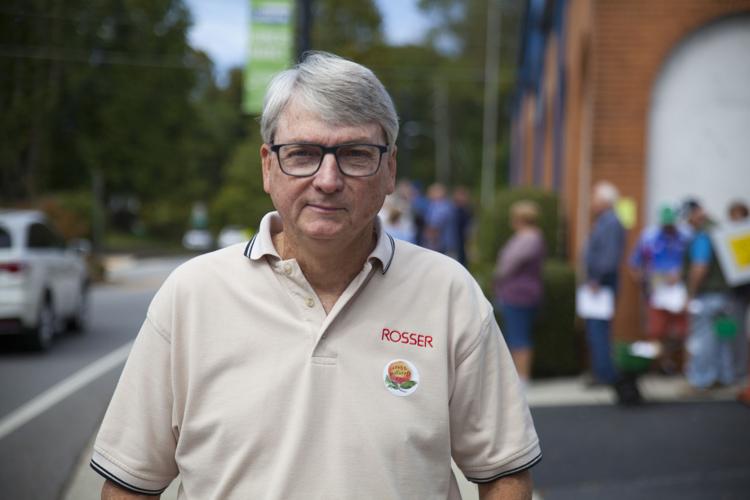 "People didn't believe that the candidates who were running were representing totally different ideological views, and I think people are convinced these days that the views of the politicians are very different, so they want to make sure their vote is cast for the person that aligns with their viewpoint," Griffin said. "I voted for Republican candidates for Congress, and the reason is I think the United States is accomplishing some things right now in spite of the Democratic Party, and I'd like to see some things continue to be accomplished. My view is if Democrats get control of Congress, there's going to be nothing accomplished."
Ken Mauro, a self-described "staunch Republican," agreed adding that people are realizing in larger numbers now that the only way to either preserve the policies they believe in or change the ones they don't is to vote.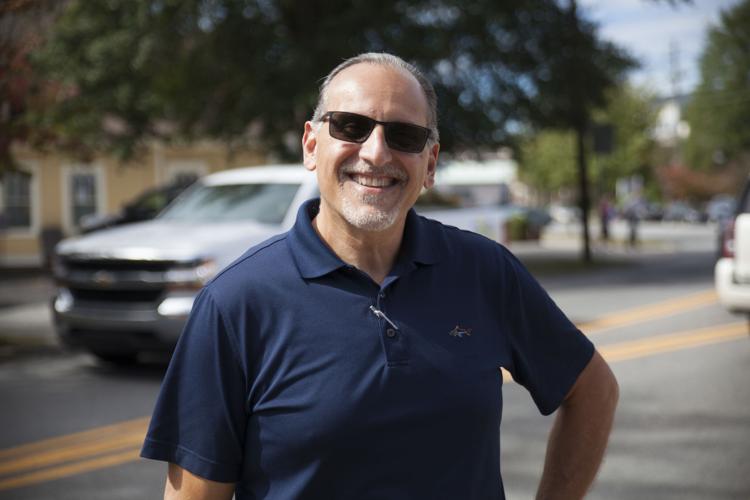 Not only has in-person turnout been a shock, Stancil said, but so too has the number of mailed ballot requests. Controversy surrounding voting machines at the national, state and local scale has affected the number those requests, she said.
"It's been very controversial with the voting machines, and that has definitely had an impact on our vote-by-mail requests. We're getting a lot more requests than normal," Stancil said Tuesday. "We've issued over 4,000 (vote-by-mail ballots) already, and it's still early. We'll still get a lot more requests."
By 5 p.m. Wednesday, the office had issued 4,482 vote-by-mail ballots to requesting voters. Only 1,936 ballots had been issued by mail this time four years ago.
Stancil said the county elections office will begin scanning the mailed ballots at 7 p.m. on Election Day to minimize any delays in final results reporting.
CANTON – Voter turnout is down across the county in this primary election compared to previous primaries, according to Cherokee County electio…
"We have to advertise that we're starting early, but by law, we can start (scanning ballots) as early as 7 a.m. on Election Day, and that's what we're going to do. We're going to open and start scanning, but we can't actually run the totals or upload the memory cards from the optical scan machines until 7 p.m.," she said.
The office will have workers dedicated only to scanning the mailed ballots all day on Nov. 6, until the final results are in. Stancil said the decision to start early came when thousands of vote-by-mail requests came in and because of the speed of paper ballot scanners on site.
"They're not like the scanners we had when the whole county was on paper ballots. Those scanners were really fast. These are really slow," she said.
County elections and midterm primaries are fast-approaching, and with early voting less than two weeks away, Cherokee County election official…
On the topic of electronic voting machines, in-person voters seemed to reject the controversies.
"As far as the machines themselves, I have no reservations about using them. They're not online. They're just recording what you're putting into the machine," Mauro said.
Voters generally said they came to vote early before going on trips out of state or just to avoid long lines on Election Day.
Early voting continues 8:30 a.m. – 5 p.m. Thursday and Friday and again Oct. 22-26 at the Cherokee County Elections and Voter Registration Office, 400 E. Main St. in Canton. Saturday voting will be held from 9 a.m. – 4 p.m. Oct. 27 at the elections office, as well as at the Ball Ground, Rose Creek, Hickory Flat and Woodstock public libraries.
Advanced voting will be held Oct. 29 – Nov. 2 at any of the five locations from 8:30 a.m. – 7 p.m.
Library locations are as follows:
• Ball Ground public library: 435 Old Canton Road, Ball Ground
• Rose Creek Public Library, 4476 Towne Lake Parkway, Woodstock
• Hickory Flat Public Library, 2740 East Cherokee Drive, Canton
• Woodstock Public Library, 7735 Main St., Woodstock
No voting will take place on Monday, Nov. 5, and polls at designated precincts will be opened on Election Day, Nov. 6, from 7 a.m. – 7 p.m.
Voters must report to their assigned precincts on Election Day. Library satellite locations will not be open for voting.
To find your precinct location or view a sample ballot, visit the Georgia Secretary of State My Voter Page at www.mvp.sos.ga.gov/MVP/mvp.do. For more information or questions, visit the Cherokee County Elections and Voter Registration website at voter.cherokeega.com or call 770-479-0407.