Updated at 12:55 p.m. on Monday, Feb. 25:
Updated at 12:30 p.m. on Sunday, Feb. 24:
Flood warnings for the Etowah River have been canceled. Boling Park has reopened, but according to CCEMA, "Etowah River Park and Heritage Park will remain closed for cleanup through the first couple of days this week."
Updated at 4:20 p.m. on Friday, Feb. 22:
Cherokee County is included in a flood watch until Saturday at 7 a.m.
The Etowah River remains under a flood warning until Saturday morning, but water levels have decreased to about 18 feet. Flood stage for the Etowah River is 16 feet. The Little River and Settingdown Creek flood warnings have been canceled.
Industrial Mill Way in Canton, as well as all previously listed closures remain in effect.
Updated at 3:15 p.m. on Thursday, Feb. 21:
CANTON – Multiple Cherokee parks, trails and other areas are closed due to flooding, and rivers are above flood stage as wet weather continues in much of North Georgia.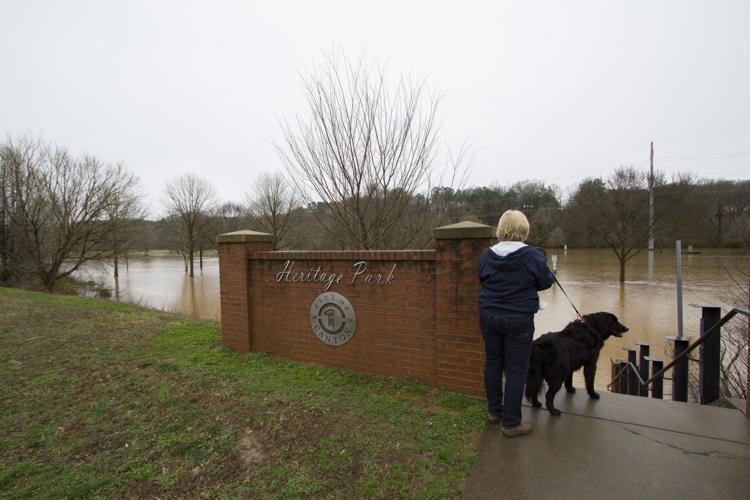 The Cherokee County Emergency Management Agency on Thursday morning announced that Etowah River Park, Heritage Park and Boling Park in Canton are currently closed because of flooding. Flood warnings in effect for Cherokee include the Etowah River, currently four feet above flood stage; Little River near Woodstock, currently .47 feet above flood stage; Noonday Creek near Woodstock, currently .33 feet above flood stage; and Settingdown Creek in Free Home, approaching its flood stage of 13 feet.
The city of Woodstock announced Thursday that the Noonday Creek Trail and Towne Lake Pass Trail are closed due to flooding and will reopen when it is safe to do so. Woodstock's Rope Mill Park also remains closed.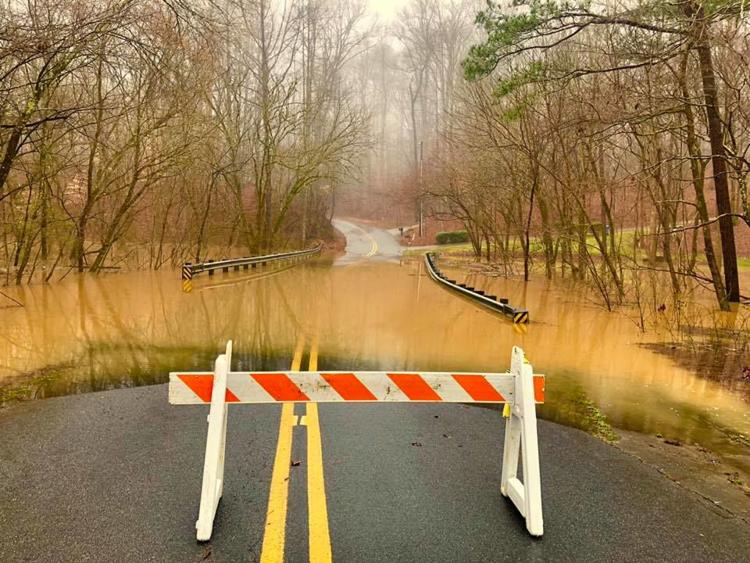 At about 1 p.m. Thursday, the CCEMA announced the closure of Johnson Brady Road near Canton and urged residents to avoid the area. Just after 3 p.m., Gantt Road, near Hickory Flat, also closed after flooding. An earlier emailed statement on Thursday indicated that more road closures could be possible.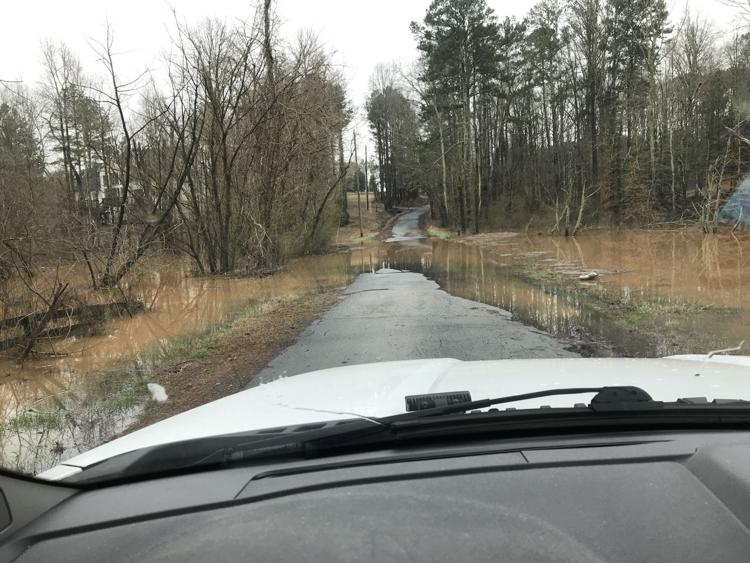 Renee Cornelison, the emergency management agency's director, said heavy rainfall is expected to continue through Thursday evening, adding to the flooding concerns.
"Soils are still very saturated across portions of North Georgia. Higher rainfall rates in combination with the saturated soils will continue the potential for flash flooding and continued river flooding through this evening," Cornelison said Thursday.
She said periods of heavy rain can overwhelm or clog storm drains and ditches with debris, which could lead to street flooding or closures. The saturated soil coupled with wind gusts also brings a risk of downed trees.
Cornelison cautioned Cherokee residents not to drive through flood waters, should they cover streets, or around barricades indicating closed routes. 
According to data from the University of Georgia weather station, located at the Cherokee County Water and Sewerage Authority's Etowah River treatment facility, the county has received 5.41 inches of rain in the past week.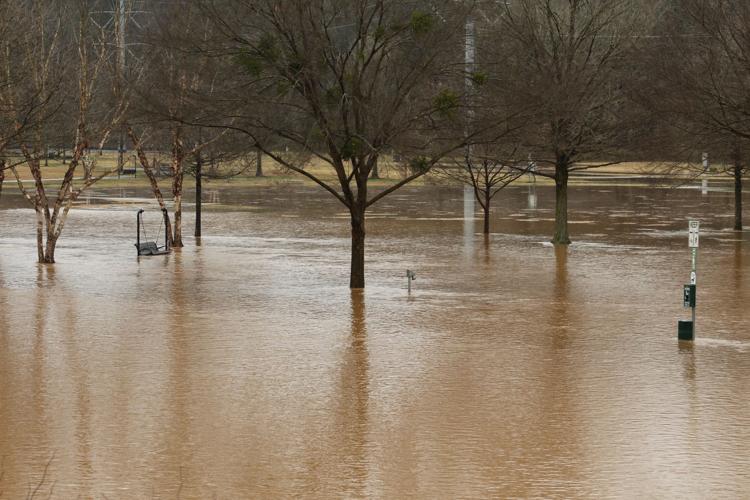 CCWSA spokeswoman Lori Forrester said gauges at Shoal Creek, Settingdown Creek and Sharp Mountain Creek show measurements of 5 - 6.5 inches and added that the flood waters will take days to subside after rain stops.
"Rivers the size of the Etowah River that are in urban areas can take seven to 10 days for the return to normal flow once it quits raining," Forrester said on Thursday in an emailed statement. "The Etowah River travels back through Forsyth, Dawson and Lumpkin Counties, which picks up all rainfall from upstream (and) can cause the Etowah River to rise, even after it stops raining in Cherokee County. Smaller creeks/streams and rural area rivers tend to return to normal flow within three to five days."
She said environmental officials recommend not to spend time in surface water, "due to it being impossible to know what pathogens may be present," and increased amounts of surface water can increase that risk.
Forrester also said drinking water quality is not affected by increased storm water flow.