A music festival to support people living with Alzheimer's and their families returns to Woodstock for the second year next month.
The seventh annual Alzheimer's Music Fest, presented by the Dementia Spotlight Foundation, is from noon to 11:30 p.m. Sept. 15 at Madlife Stage and Studios and features 24 artists, headlining popular Atlanta rock band Drivin N Cryin.
The festival started as a way for founder Vince Zangaro to raise awareness about a disease that changed his life forever. When his father, Albert Zangaro, was diagnosed with Alzheimer's 14 years ago, and he became his full-time caretaker. After an isolating first few years, he sought a way to help his family and others in the same situation.
"I started losing a lot of friends. I called some of the larger nonprofits, and there was no help. So I figured with my music background, maybe I could get a bunch of bands to play a festival, and start helping people with respite care and stuff at home for their loved ones," Zangaro said. "Since we didn't have a community, we'd build one."
Eventually Zangaro found partners in nonprofits including Dementia Spotlight Foundation, which focuses on awareness and education as well as direct help for patients and families including respite for caregivers. When his father died in April, the foundation set up a trust to help him continue to advocate for Alzheimer's and dementia families full-time.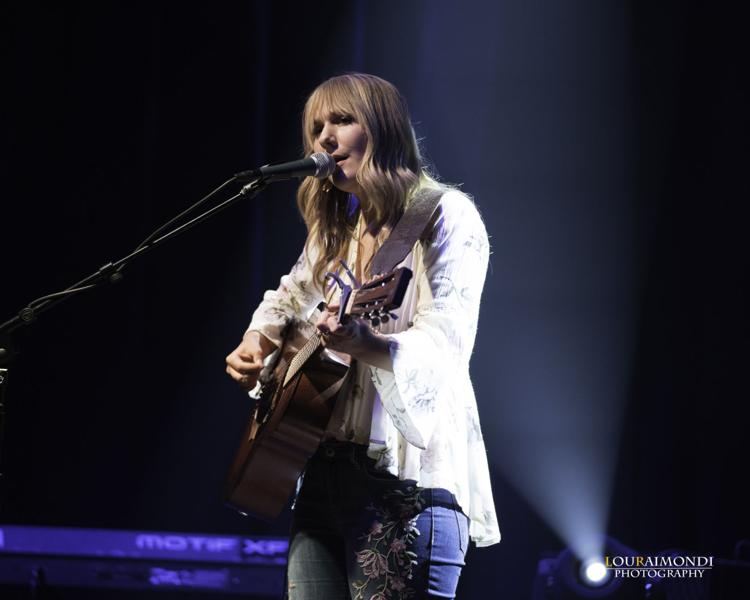 Performers for this year's festival include Gurufish, Ann-Marie Perry, Glenn Phillips and the founder's self-titled band Zangaro. The event also features some local musicians such as Hill Roberts and Lathemtown Poets Society.
"You'll have some hip hop, country, you'll have rock. I try to do it like someone's iPod. I try mix it all around and it's very family friendly," Zangaro said. "We have a stellar lineup. I really handpicked every artist that goes on this thing."
The event is expected to sell out and see about 1,500 people, Zangaro said, and organizers are working to grow it.
With the help of Dementia Spotlight, the Laona Kitchen Foundation and other partners, Zangaro plans to make the festival to three days next year and have more events, including a parade and a hot air balloon festival. The nonprofits are also starting to expand outside of Georgia — a festival with Drivin N Cryin is scheduled in Tampa next year.
Madlife is at 8722 Main St. in Woodstock. Music will be performed at the venue's outside patio throughout the event, and inside performers will start at about 5:30 p.m. Tickets are $50 for standing room and $75 for the main floor. For more information, visit www.alzheimersmusicfest.org.