Jim Gibbs is nothing if not patient.
Gibbs Gardens, the 326-acre public horticultural wonder he created off Ga. Highway 20 east of Canton, got its start in 1980. It finally opened to the public 32 years later in 2012.
"A garden has to be mature," Gibbs said recently, but quickly added. "A gardener's garden is never complete. We've added to Gibbs Gardens every year and will continue to as long as I'm alive. I have a deep passion for horticulture and landscape design and this is my legacy. It will be here after I am gone."
His patience in developing Gibbs Gardens bit-by-bit and finally unveiling it to the public when he deemed it ready may seem extraordinary in an age of instant everything. But, as one of the most accomplished and respected gardeners in Georgia and the U.S., Gibbs urges home gardeners to have patience, too. Gibbs, 75, graduated from the University of Georgia in 1965 with a degree in horticulture and a minor in landscape design.
He then started Gibbs Landscaping Co. in Atlanta and built a company that has won hundreds of awards for landscape design, while creating thousands of landscapes – both commercial and residential – throughout the Atlanta area and beyond.
Home gardening has evolved over the years, with most yardscapes being designed now for lower maintenance by people pressed for time, Gibbs said.
Still, the basics of home gardening remain the same. He urges homeowners to focus on three fundamental steps.
Gibbs said the best home gardens don't just happen, and they are rarely are created all at once. Experienced gardeners can assess their yards and come up with a plan, often inspired by the work of others.
Gibbs recalls an enthusiastic visitor to the gardens showing him a picture of a water feature they created and admitted he "stole the idea," from Gibbs Gardens. Gibbs was not offended, but appreciative.
"I've traveled all over to see gardens, and what we've created here at Gibbs Gardens is inspired by what I've seen and learned from others," he said. "A lot of people who visit come to get ideas. And, that's a great thing."
For those who are inexperienced and don't know where to start, Gibbs recommends seeking the help of a landscape designer. They can look at your space, help develop options and create a design based on your wants.
And if the design has elements beyond your expertise — or physical strength — "let the experts do the hard work, and you do the easy work," Gibbs said. For example, he said, if you want to add a large tree to your yard, a landscape company has the equipment, expertise and manpower to deliver and plant it.
Another truth in gardening is that you have to select the right plants for the climate you live in and the conditions the plants will live in, Gibbs said. A plant you saw in someone's yard in Florida, while beautiful, may not stand a chance of surviving in Ball Ground.
"People bring me pictures of plants they want to have in their yards and it's something that loves full sun, but their yard is shady," Gibbs said. "Or it's not a plant that will survive our winters. You have to select the plants that grow in your area and you have to plant them where they will thrive."
Sun loving plants will wither in shade, and plants that thrive in shade will suffer in sunlight. It's that simple and there's no getting around it.
Gibbs points out that horticulturists have created "plant hardiness" maps and the various geographical zones are numbered. These can be found online through the University of Georgia Extension Service and likely at your local plant nurseries as well. Cherokee County is in Zone 7.
Gibbs recommends the book "Georgia Gardener's Guide," by Erica Glasener and Walter Reeves as a good guide to what plants might thrive in your yard. "There are lots of books and resources available, but that's a great one," he said.
There are no set-it-and-forget-it landscapes, Gibbs said. The yard designs you create and build will need to be maintained. And, with today's busy lifestyles, many homeowners are choosing plants that require less attention.
Others, however, for who gardening is a passion may choose an elaborate landscape, with a wide variety of plants and spend hours per week tending to their needs.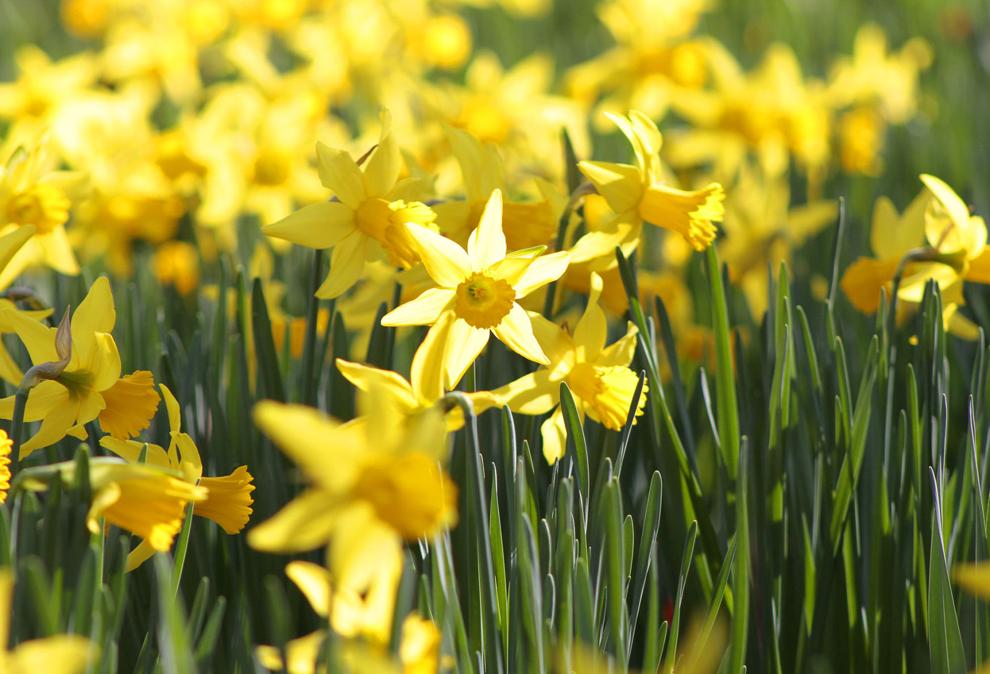 Whichever option is chosen, Gibbs points out that plants are living things that can suffer from neglect and thrive with the right care and attention.
When you select plants for your yard, be sure to learn how much water they need, what type of feeding they require and the proper time and techniques to prune and your yard will look its best.
Gibbs said he has enjoyed seeing landscape customers with little interest in gardening start to ask questions about the plants in their yards and then start to take over the upkeep themselves. "Usually with gardening, people love it or they hate it," he said. "But you can learn to love it."
Gibbs learned his love of gardening from his grandmothers who were avid gardeners. It was appropriately a passion vine on his grandparents farm that ignited his on fascination with plants. "The bloom on that passion vine was so intricate and beautiful," he said. And from there he was hooked.
If you want to visit Gibbs Gardens, it's located at 1987 Gibbs Road, Ball Ground. Millions of daffodils will be in bloom during Daffodil Bloom Fest 2018, which is March 1 through April 15.