Babies are big business at the new Northside Hospital Cherokee and both the staff and families who choose the Canton medical facility for delivery are excited about the experience the new Women's Center offers.
In the first 10 months since the new hospital opened in May 2017 there have been 1,221 deliveries of new babies, a 23-percent increase over the year prior in the old hospital, staff said. A total of 14 sets of twins have been born in the new hospital.
Heath Tippens, vice president of the Cherokee Office of Economic Development, and wife Whitney Ingram Tippens chose Northside Hospital Cherokee for the delivery of their son.
"On Feb. 23, our family welcomed our second son, John 'Luke' Tippens. We had a wonderful birth experience at the new Northside Hospital Cherokee," Heath said. "All of the doctors, nurses and staff members were attentive to our family's every need during our four-day stay. We were very impressed with the new Women's Center facilities as well."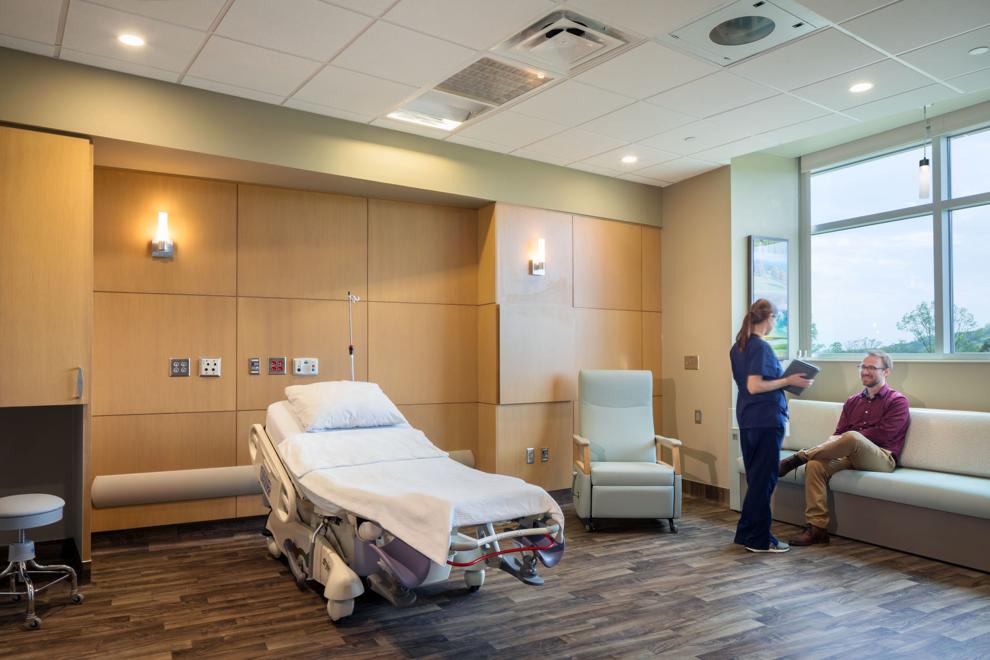 The couple's 3-year-old son, Cole, also had a fun time welcoming his brother into the world at the new hospital. Heath and Whitney said that the hospital went above and beyond to make sure that their stay was memorable.
"Once we returned home, our family received a handwritten thank-you card signed by all of the nurses that cared for us while we were at the hospital. This kind gesture just proves that this hospital is not like any other," Heath said. "We received high quality medical care throughout our entire stay, and we would gladly recommend Northside Hospital Cherokee to anyone."
Beverly Hunt, chief nursing officer at Northside Hospital Cherokee, said it has been amazing to be a part of the new Women's Center since it opened. The Women's Center team had one of the biggest transitions moving from one floor within the acute-care environment to its own building with a unique identity, she said.
"When you walk through the building, you can tell how proud the staff is to work in an environment like this," Hunt said. "My favorite thing about the Women's Center is the interior was designed with women in mind; the colors are soft and welcoming with feminine touches throughout the building, from the tile to the furniture."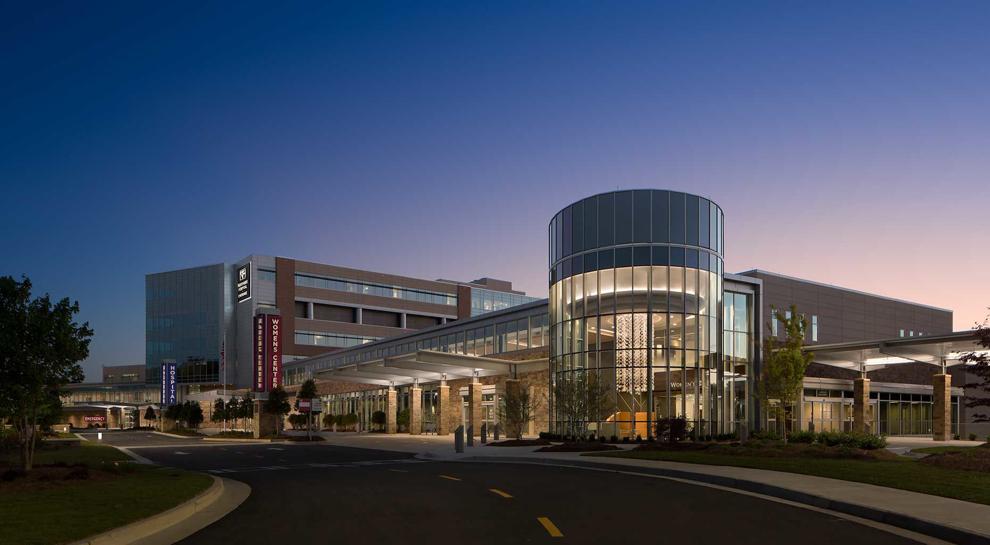 "Many patients say the rooms are better than a 5-star hotel," Hunt added.
"Each labor-deliver-recovery room has Jacuzzi tubs and gliding chairs to support laboring moms and dedicated space for mom's support person. Even the smallest details were thought of, like placement of USB ports and electrical outlets for families. In our post-partum areas, furniture was selected specifically to support the breastfeeding mom."
"In addition to the beautiful facility, our Women's Center staff is in a separate league. We get comments every day from families about the connections our nursing staff had with individual families. They work hard to get to know families and their desired birthing plans, but in addition they really see each patient as an individual and get to know them as a person." Hunt said. "The staff is always doing things that make families' stay memorable such as decorating a patient room or taking pictures during the birth; they really are amazing."
The Women's Center has a dedicated emergency entrance for laboring moms with parking immediate outside the door. The Center also has an OB Hospitalist program. An OB Hospitalist is an OB/GYN physician on staff and stationed at Northside Hospital Cherokee 24 hours a day, seven days a week, so there is always an OB physician immediate available for any emergency.
"Our babies receive the highest level of care as well and are seen by our board-certified neonatologists," Hunt said.
The Women's Center has dedicated C-section operating rooms adjacent to the labor and delivery rooms.
"We use those rooms for planned C-sections and they are easily accessible for emergency cases. These operating rooms were built with dedicated baby receiving areas within them, two areas in each room in fact — for twins," Hunt said.
Mom's support person is welcome in the C-section rooms. After a C-section, the mother recovers in a dedicated women's-only recovery area where she begins the bonding process with baby.
"We call this the Golden Hour where bonding between mom and baby is uninterrupted during that first hour, which has clinical benefits for mom and baby," Hunt said.
The Women's Center now has a Level II neonatal intensive care unit, but applied with the Georgia Department of Community Health for a Level III NICU.
"As part of that process we have had to demonstrate the need for higher level NICU services within Cherokee County. We understand the burden on families and how emotionally hard it is to not have your baby close by. Our intention is to keep families together and provide all maternity services Northside is known for closer to home," Hunt said.
Northside Hospital Cherokee has become the hospital of choice for maternity care in Cherokee Count, Hunt said, and as part of the Level III NICU request, they have also requested to expand the Women's Center an additional two floors, which will help meet continued demand and community growth.
This expansion will provide additional space needed for post-partum services and dedicated women's surgical areas. In addition, the expanded Women's Center would offer expanded classrooms space for MothersFirst classes and dedicated space for A Wellness Place boutique, which supports women going through cancer treatment with prostheses and wigs, she said.
"The two biggest advantages of having a baby at Northside Hospital Cherokee are quality maternity services while being closer to home. It is very reassuring to know that high quality maternity care is right down the road, convenient for families and there for unexpected emergencies," Hunt said.
The Cherokee Women's Center delivers a full scope of maternity services:
•Private labor-delivery-recovery rooms with individual care for every mother-to-be
•Private postpartum rooms with individual temperature control
•Full service newborn nursery
•Level II Neonatal Intensive Care Unit, with private rooms, for babies who need extra special care
•Lactation center, staffed with experienced, certified consultants who provide individual breastfeeding education, assistance and weekly support groups
•Center for Perinatal Medicine, staffed with board-certified maternal-fetal medicine specialists with vast experience treating high-risk pregnancies
•High-risk perinatal diagnostics services
•24/7 anesthesia (epidural) services
•24/7 neonatologist coverage
•H.E.A.R.Tstrings perinatal bereavement and palliative care support.