Need an idea of a present for the person who has everything? 
Tired of just handing out cash or check, and want a more personalized gift for your loved one? We've got you covered for unique gift ideas this holiday season!
---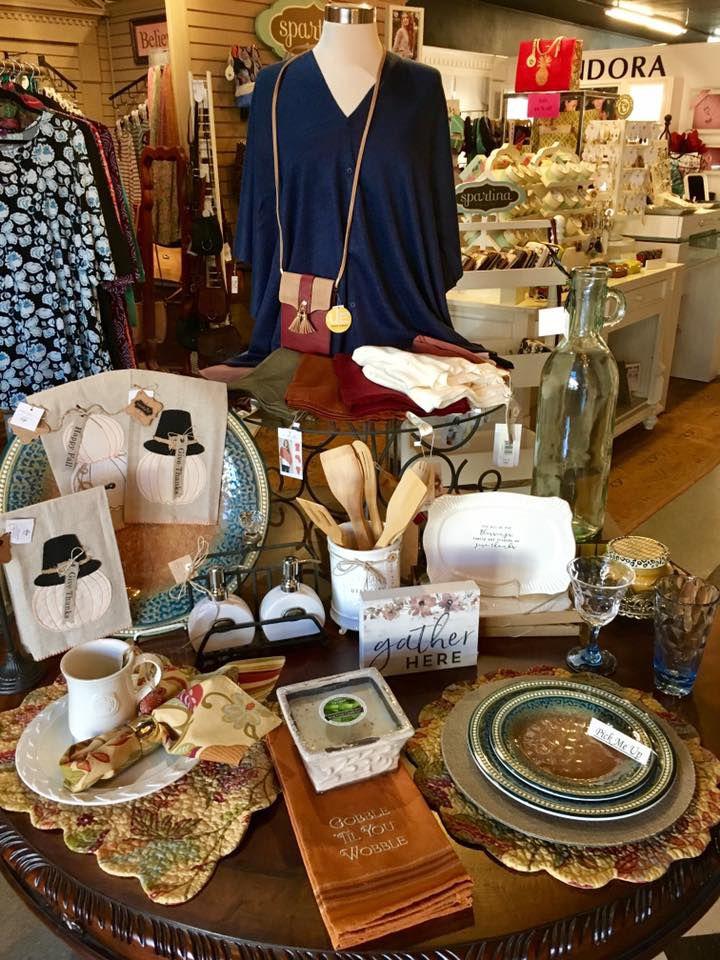 Chamberhouse | 145 W. Main St., Canton | 770-479-9115 | www.chamberhouse.net
Chamberhouse in historic downtown Canton is the local source for Pandora, Vera Bradley, Tervis Tumblers, Arthur Court, Tyler Candles, Spartina 449, Old World Christmas, Ginger Snaps, Camille, Susan Shaw and more.
The newly designed shop offers a wide variety of gifts, accessories, and home accents. Customers are sure to find the perfect gift for everyone on your shopping list, and you might just find a little something for yourself.
New True North Coolers margarita and wine glasses are now available at Chamberhouse. These kitchen grade stainless steel cups keep your drink cold for 24-plus hours. Also new are Duke Cannon Supply Co. products, now available at Chamberhouse Fine Gifts & Home Décor.
---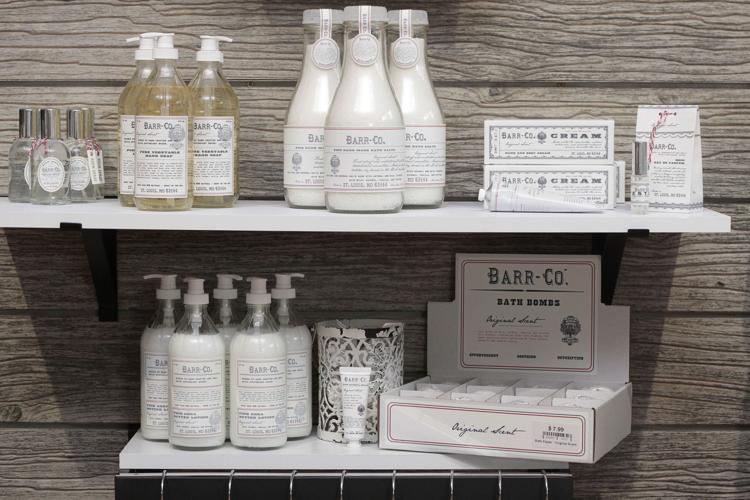 Perched | 275 Gilmer Ferry Road, Ball Ground | 770-891-4506 | www.facebook.com/ShopPerched/
Perched is the latest clothing and gift boutique opened by Amanda Topper, owner of Fashion Cupcake in Woodstock. Located in historic downtown Ball Ground, her store is filled with great gift ideas, home décor and accessories, and women's and children's fashions. Perched got its name from the time a small bird perched on a railing at Topper's home, bringing a message of hope after she had lost a pet.
Customers love browsing Perched for candles and luxury beauty and bath gifts. Seasonal offerings such as sequined zipper bags, pillows and mugs are available. Amanda can help choose that special outfit or clothing piece that is sure to be a hit.
---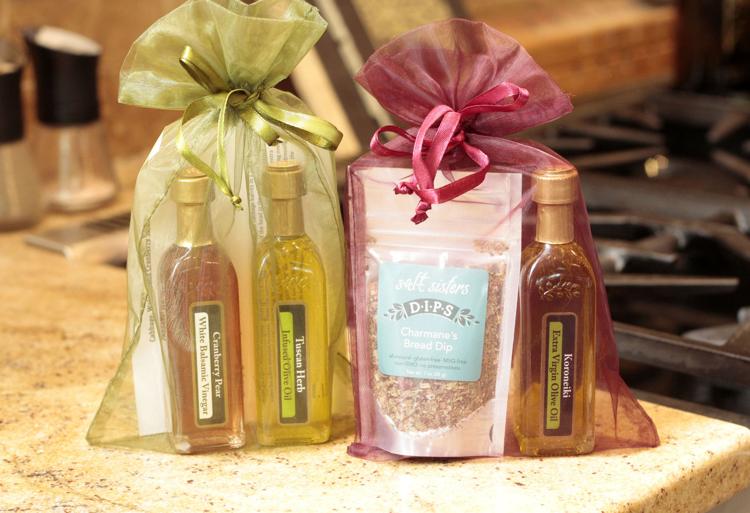 Leaning Ladder Premium Olive Oils and Vinegars | 105 E. Main St., Woodstock | 678-401-2609 | www.leaningladderoliveoil.com
The Leaning Ladder is brimming over with gift ideas for those who like to cook, or who just love to eat. From premium infused olive oils to gourmet specialty oils, homemade pasta, soups and soup mixes, or jams and jellies, this Tasting Boutique located in historic downtown Woodstock on the Park at City Center has something for every taste.
For those who are not sure what to choose from the well-stocked shelves of this enticing space, the owners can design a custom gift basket to fit any gift budget and have it ready in no time. You can even call ahead and they will have it ready when you come in. They can throw some spice rubs into the mix, along with a cookbook, and some crackers to serve your favorite creation on.
For those who want something really special, you can sign your favorite cook up for one or more of their cooking classes.
---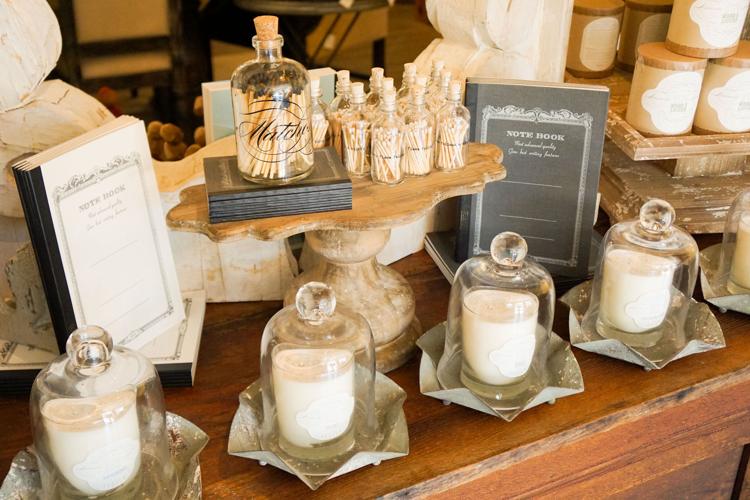 Southernite Interiors | 196 N. St., Canton | 678-880-6357 | www.facebook.com/southerniteinteriors/
Home sweet home doesn't ring truer anywhere else than Southernite Interiors in downtown Canton. The newest furniture, home décor and gifts shop will celebrate its first winter on North Street.
In the store, customers will find rugs, lamps, furniture, lighting, accessories and gifts in addition to owner Ella Huysamen's décor and design services for your home.
This gift-giving season, local lovers will lavish over Canton candles, chalkboard cutting boards resembling the peach state and even Georgia-shaped signs customizable with any town, saying or destination at your request.
If your recipient is more hands-on, sign them up for a paint workshop in the store with Miss Mustard Seeds Milk Paint.
---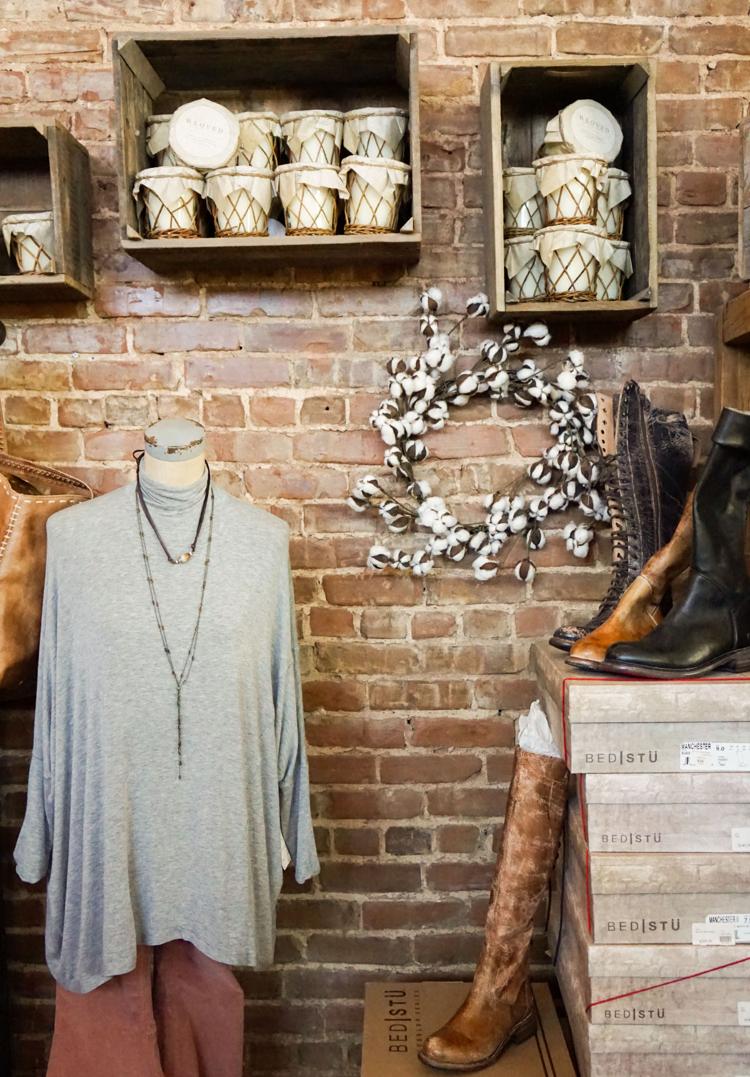 B. Loved | 191 E. Main St., Canton | 770-704-7447 | www.facebook.com/shopbloved/
Downtown Canton's B. Loved boutique has more than just good looks and southern charm—the women's clothing and home décor shop offers everything a fashion-forward Southerner needs. From Free People sweaters to classic corduroy flares to rustic signs and drawer knobs, there's a bit of home in each piece.
Cozy flannels and leather boats are the go-to seasonal buys, according to owner Mandy Spell, but catching a whiff of a B. Loved candle when you walk in the door might make you stuff a stocking with several different scents.
B. Loved candles come in Pound Cake, Citrus Grove, Wild Currant & Thyme Tonic and Frost on the Pumpkins scents. Be sure to check out other accessories, such as leather totes, handmade jewelry and B. Loved hats.
Shopping for a mini Southerner? Check out Little B Love right around the corner.
---
Spirited Boutiques | 8670 Main St., Suite 2, Woodstock | 678-214-5304 | www.facebook.com/spiritedwoodstock/
Downtown Woodstock has more than just a women's boutique, but a spirit that lives within all of the unique jewelry, bohemian clothing and multitude of fragrances, candles and accessories.
Spirited Boutiques began in 2014 when Spirit Lala, the owner of the boutiques launched three stores that embody her spirit and artwork in all of the merchandise sold. The Spirited Way is what the boutique employees call the feeling that one gets when wearing a piece of Lala's artwork and the welcome customers get when they walk through the door.
Each piece of jewelry and many pieces of clothing offered at Spirited are pieces of Lala as artwork from her paintings are infused in the merchandise sold. The boutique also offers popular illume fragrances, candles, lotions, perfumes and diffusers.
Those wanting to grab a fun and unique gift for their significant other can do so at Spirited during the holidays with the leisure of free refreshments and snacks. Wine and mimosas are served after 5 p.m. for most holiday specials.
---
Sweet River, Rough River Outfitters | 8636 Main St., Woodstock | 678-324-8340 | www.facebook.com/shopsweetriverofwoodstock/
One of the newest additions to downtown Woodstock, Sweet River, Rough River is the perfect place to buy that special man trendy apparel, hats and accessories for the holiday season.
The new outfitter opened its doors October of last year and is heading into the holiday season with many sales, and styles and brands of clothing for women, men and children, as well as custom monogramming, embroidery and accessories.
Owner of Sweet River Rough River Tiffany Miller began her business in her own home offering custom monogramming for other businesses, but quickly learned she had a knack for retail.
Popular brands such as Vera Bradley, Spartina, Simply Southern, Kate Spade, Southern Tide, Vineyard Vines, Lenny and Eva are only a few of the many clothing lines the store has to offer. The boutique and outfitter also caters to four legged friends and has many vibrant accessories for dogs.
With a great selection of game day apparel, countless deals for the holiday season and helpful employees to dress any occasion, Sweet River, Rough River is the location for any occasion in Woodstock.
---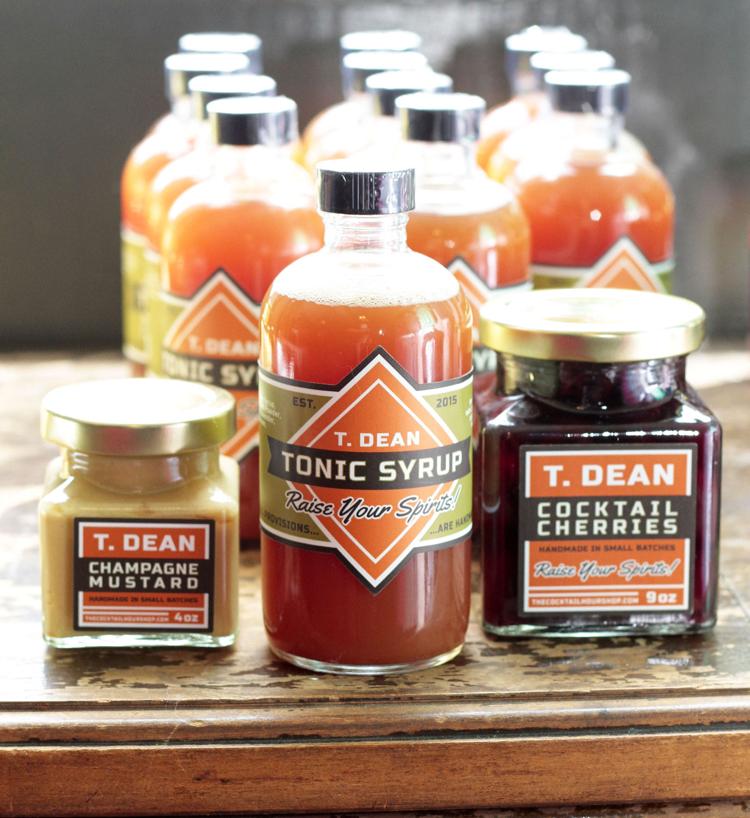 Dean's Store | 8588 Main St., Woodstock | 770-924-0406 | www.facebook.com/pages/Deans-Store/121369324542660
A significant piece of Woodstock history, Dean's Store, which has sat on Main Street for 111 years and is now the city's vistors center, offers residents locally made items for all to enjoy.
Whether it's a diverse selection of condiments made by T. Dean, canned vegetables from Merrililys or tasty grits from Gayla's Grits, the general store has much to offer. The popular store also offers a variety of Woodstock apparel including T-shirts, glasses and much more. Books about the history of the area and local historical holiday ornaments are also on sale at the center.
Dean's Store was recently purchased by the city of Woodstock and has served as Woodstock Visitors Center since 2001. The popular store will continue to serve as a gathering place for residents and visitors from all over.
Dean's Store opened in April 1906. The store was the home of the area's first Coca-Cola fountain. It also served as a Trailways Bus Station, a service that was discontinued in 1975. At different times, the store served as the collection agency for telephone, electricity and water, in addition to some city services such as payment of taxes and applications for business licenses.