During summer breaks from school, children may be home but many parents still work on a regular schedule. With a little planning, parents can have children eating healthy throughout the season.
According to Hollie Pepin, cafeteria manager at Hasty Elementary School, making food fun can get kids excited about meals and snacks, including fruits and vegetables. Parents can "meal prep" easy foods ahead of time or have their children help prepare meals for themselves. Pepin shares some fun and simple snacks for children to eat during the summer break.
---
This protein-packed snack layers peanut butter (or almond butter) on top of a rice cake with fruit making up the owl design.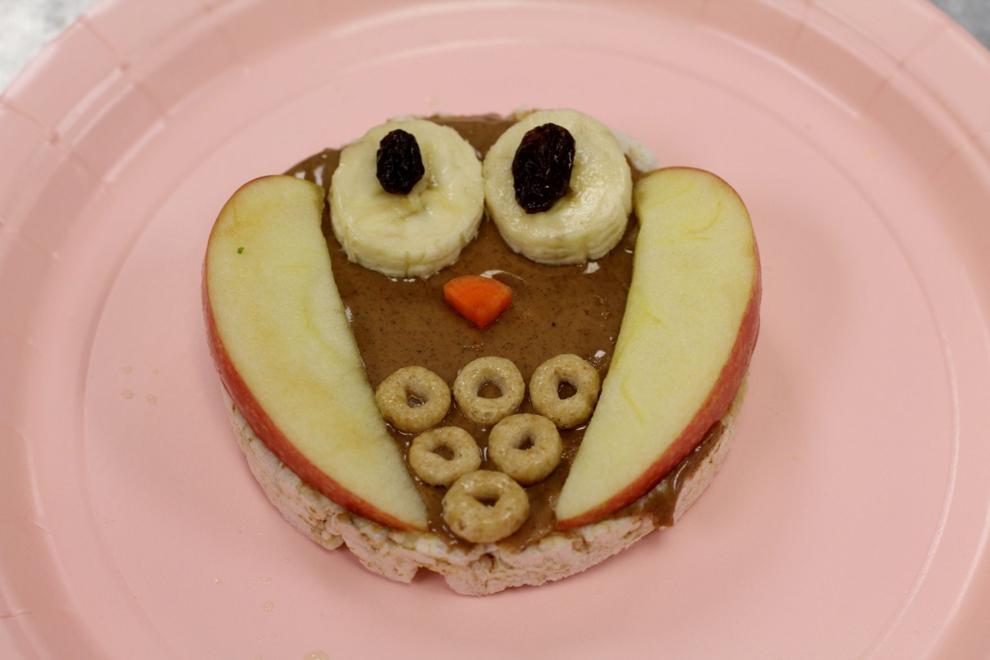 Rice cake – any flavor
Medium banana – sliced
One small apple – sliced into wedges
Blueberries
One carrot cut into disc, then quarters for beaks
Cheerios or loop cereal
Peanut butter or almond butter
---
This broccoli salad with mayonnaise-based dressing from the school district can serve as a simple vegetable side to many summer meals. With servings of ½ cups, the salad is 122 calories.
11-1/4 oz. broccoli florets
3-1/4 oz. dried raisins
1-1/4 oz. onion
6-1/3 oz. mayonnaise, reduced calorie
2-1/6 oz. extra fine cane sugar, white
2-1/3 tsp distilled vinegar
2-1/3 tsp water
For dressing, combine mayonnaise, sugar, vinegar and water. Mix well. Wash broccoli and cut into bite sizes. Mix broccoli with dressing, add raisins and onions (optional) to the mixture. Serving ½ cup.
---
Students regularly have this whole grain granola as an option at school. For a light breakfast or a sweet snack, these frozen parfaits layer granola, yogurt and fruit for a crunchy and creamy treat.
2 cups whole grain oats, quick cook
1 tbsp + 2 tsp canola oil
½ cup + 1 tsp honey
½ tsp salt
1-1/2 tsp cinnamon
1-1/2 tsp vanilla
¼ cup apple juice
Mix brown sugar, apple juice, oil, honey, salt, cinnamon and vanilla in a microwave safe bowl. Cook in microwave 1 ½ minutes, stir. Continue until sugar has melted. In a separate bowl, add oats. While stirring, slowly add the sugar mixture to the oats. Be sure to get all the dry ingredients wet. Bake at 200 for 30 minutes, stir and repeat two more times. Pull out of oven and let cool. Note: you can also add nuts and dried fruit to the mixture before baking and dark chocolate chips after cooling.
Line a muffin pan with paper and put one tablespoon of granola in the bottom of each cup. Add two ounces of yogurt to each cup, with fresh fruit and any other toppings (optional: dried fruit, nuts, chocolate chips.) Put in freezer for six hours.