Thanks Cherokee County for your votes for our annual Best of Cherokee! Your votes let us know your favorite spots in the county. We hope you enjoy reading this section and get ideas on where you can go eat, be entertained and more for 2018.
---
Best Fine Dining | Century House Tavern | 125 E. Main St., Woodstock | 770-693-4552 | centuryhousetavern.com
When it comes to fine dining, service takes the lead, which is why it's no surprise that Century House Tavern in downtown Woodstock has won the title of Best Fine Dining for the fourth year in a row.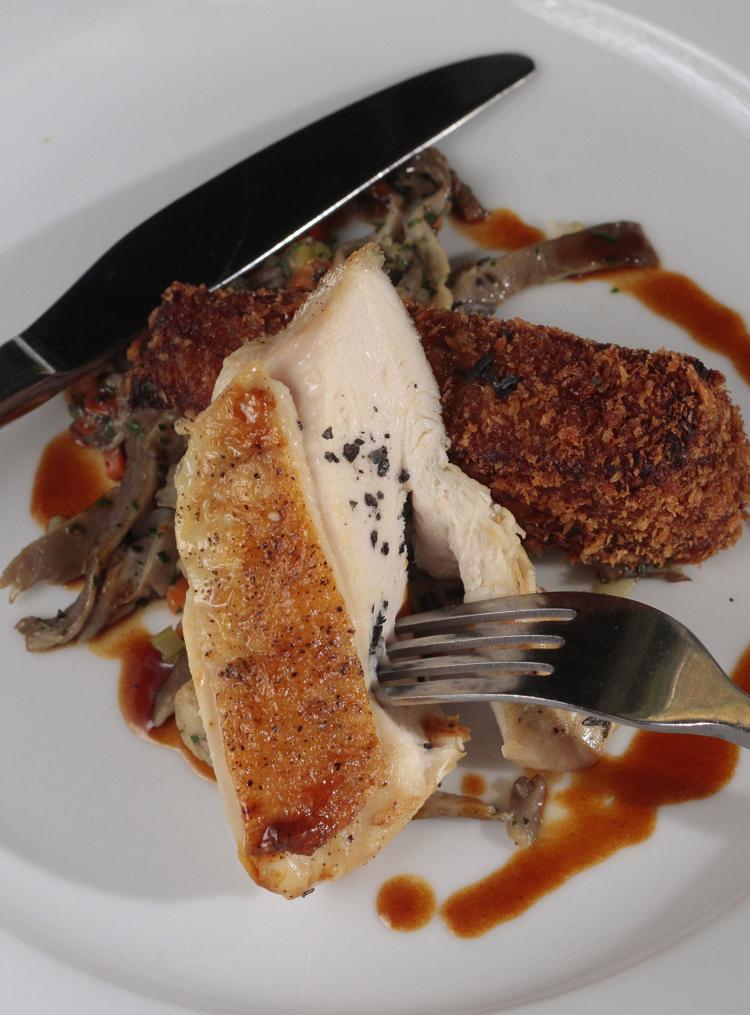 A lunch and dinner menu full of class and homage to Southern taste, this Cherokee gem has all the potential for a memorable night out with family, friends and lovers.
"Our chef is truly the heart and soul of what we do here," manager Ross Coleman said. "We care about every experience that every single guest has."
What sets them apart from the rest is the consistency to dedicated service, Coleman said. Items are made fresh every day and customers can have their expectations met at the tavern unfailingly.
"Every restaurant, there's three elements: the environment, the service and the cuisine," he said. "And we are very fortunate to have quite simply all three of those elements working in a great harmony here. We take a great deal of pride in what we do every day. That's pretty much the fourth element that every restaurant strives to attain but we do it very well."
At Century House Tavern, don't expect to be treated like royalty, but like family.
"I've always trained people, throughout my 30 years (of experience) is, to deliver and to provide a level of hospitality and service like you're taking care of your family," she said. "And that's truly what it's all about."
Their reputation as an establishment dedicated to the finest cuisine and service they can provide speaks for itself, Coleman said. But everyone can expect to be treated the same.
"It's not necessarily that we're fine dining in any regard, it's just the service that we provide, it emulates the high quality execution that our chef is providing," he said.
---
Best Burger | Five Guys | 1359 Riverstone Parkway, Canton | 770-479-1128 | www.fiveguys.com
Five Guys is known around the globe for its fantastic, handmade burgers and fresh-cut fries. This year, Cherokee County residents echoed the company's many accolades and voted the chain best burger.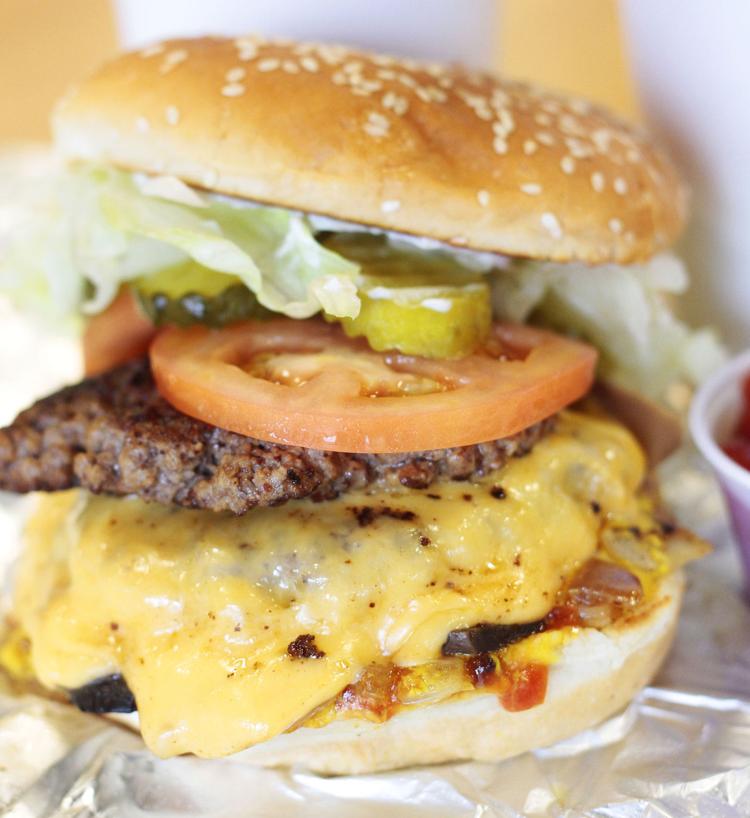 The diner-style burger joint opened its first location in Arlington, Virginia in 1986 and quickly expanded, with nearly 1,500 locations across the U.S., Canada, U.K., Europe and the Middle East.
The restaurant's default double-patty burger and sometimes just an order of fries brings repeat customers to the Canton location.
"We strive to give our customers the best experience that they can have," General Manager Darnisha Bates said. "We want them to come back. We want them to get the best burger with fresh condiments and fresh beef on a daily basis. That's something that we strive for."
Five Guys signatures include free peanuts while you wait for your order, loads of free burger toppings and handspun milkshakes.
Bates said, on top of the food, a friendly staff who love their job is the key to creating the best burger experience. The county's vote shows the team at Five Guys in Canton is doing its job, and Bates said the whole staff looks forward to serving Cherokee residents every day, now with a new skip in their step.
"We're ecstatic about the vote," she said. "Thank you for voting us best burger."
---
Best Boutique | Indigo & Oak | 145 W. Main St., Suite 104, Canton | 470-863-5281 | indigoandoak.com
Whether it's finding the perfect outfit, accessory, home décor or furniture, Indigo & Oak is the best downtown Canton destination for snagging an original find, which is why it's been named Best Boutique.
Step inside for an eclectic collection of clothing for women of all ages, fashion forward accessories, one-of-a-kind gifts and custom-made furniture pieces.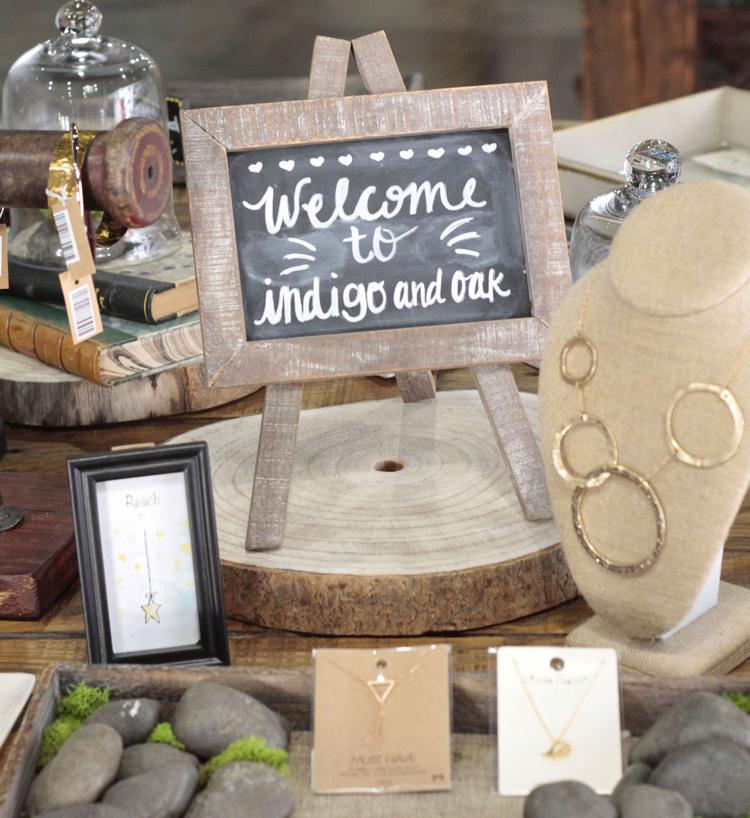 Co-owner of Indigo & Oak Denise Case said she was proud to receive the honor of being voted Best Boutique and believed the shop's affordability keeps customers coming back for more.
"We have a lot of cute clothing and we give a variety of not just clothing, but also home décor and gifts, so it's a little bit like a one-stop shopping experience," she said.
The range of styles—from boho-chic to rustic—outpaces boutiques who limit themselves to college women preferences, Case said. At her boutique, there's a little bit of everything for everyone.
"We have women here shopping who are 70, but also catering to the younger crowd. But I think it's just, offers something to everybody," she said. "Not just the younger crowd, or the older crowd but maybe the ones that are not into clothes shopping that, you know. love home décor or need a gift for somebody."
After moving to East Main Street in downtown Canton after two years on North Street, Case said business couldn't be better. While regular customers continue to stop by, she said she's seen more new faces taking a stroll around town and popping into the shop.
"On North Street, people came for us because they knew we were there," she said. "Here we have a lot of people just stumbling in because they're either eating at Queenies or Goin' Coastal, or people just, they walk on this side."
---
Best Dessert | Smallcakes | 2035 Towne Lake Parkway, Woodstock | 678-324-1910 | www.smallcakescupcakery.com
Smallcakes in Woodstock offers a sweet treat for anyone with something to celebrate, or those just looking for a snack, making it an easy choice for Best Dessert.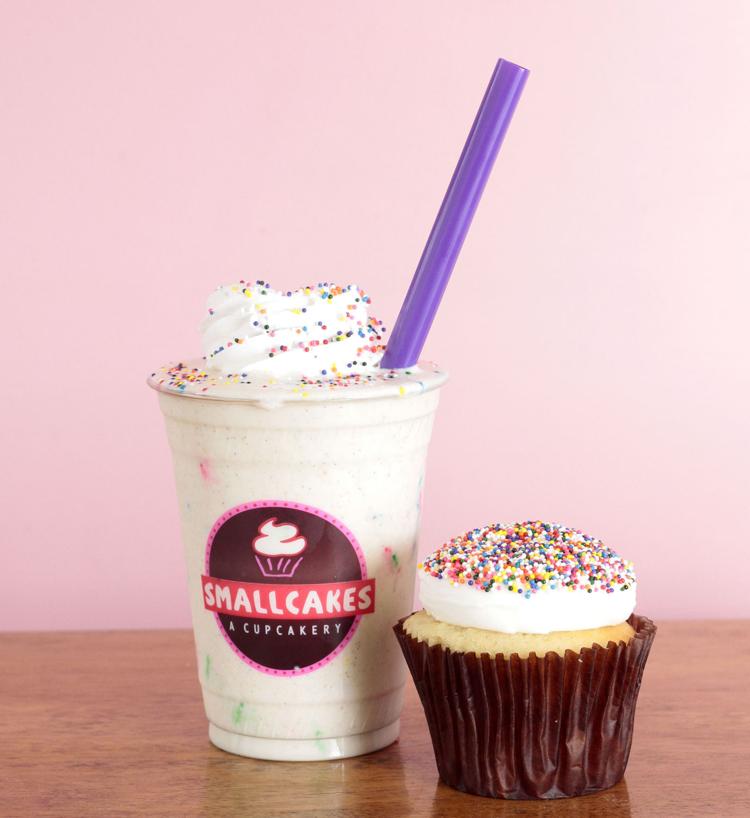 The bakery and creamery makes all of its creations from scratch, said Melissa Dean, franchise owner at the Woodstock location. Smallcakes has 15 different cupcake flavors every day, switching out depending on the season. The signature flavor is its red velvet cupcake.
Another popular choice, the Ferrero Rocher cupcake is a sweet chocolate treat, with a chocolate cake topped with icing and the crunchy chocolate candy.
Popular ice cream flavors combine ice cream with cookies or cake for a creamy texture, including peanut butter cup, mint chocolate chip and cookies and cream. The red velvet ice cream cup offers a cream cheese ice cream sprinkled with red velvet cake crumbles.
In addition to cupcakes and ice cream, Smallcakes offers cupcake milkshakes, brownies, cookies and cake pops for those with a sweet tooth. They also can bake custom cakes for any special event.
"We're so thankful and we're ecstatic. We've been doing business for five years and have been really blessed by the community," Dean said. "We strive to have that good customer service when you come in to the store, we make it a good experience all around."
Dean said that the taste of the cakes is what keeps people coming back.
"It's just different from anything else you've ever tried," she said.
Smallcakes also works actively with the community, donating baked goods to schools, MUST Ministries and other charities.
---
Best Place to Spend the Day Outdoors | Etowah River Park | 600 Brown Industrial Parkway, Canton
Nestled on more than 80 acres in the Canton-Cherokee Industrial Park, the newest park in the city is ready for play.
Etowah River Park, on Brown Industrial Drive, was chosen Best Place to Spend the Day Outdoors by Cherokee Life magazine readers.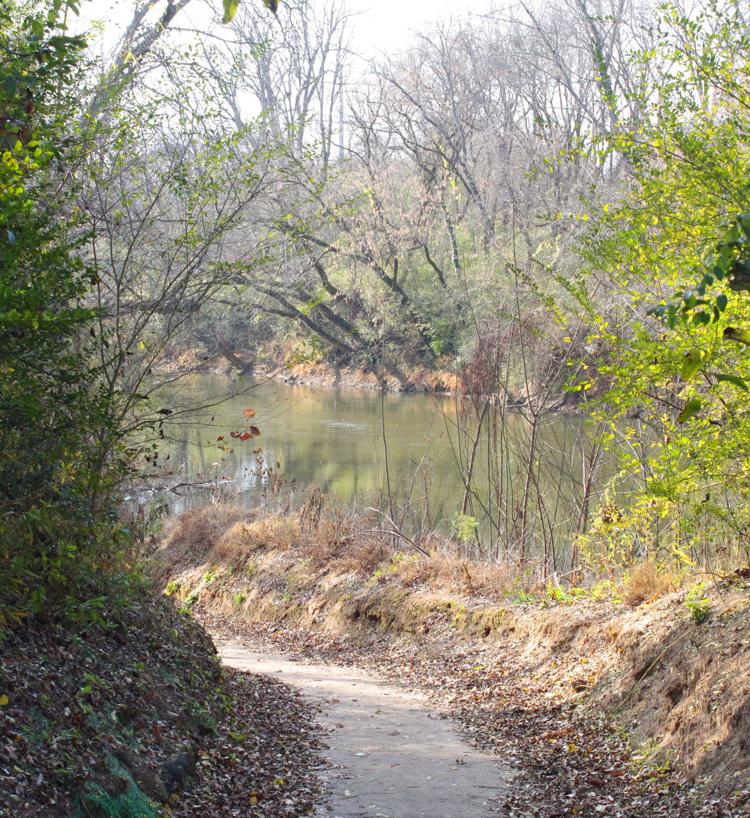 We are very pleased with the park," said Canton Mayor Gene Hobgood. "Recreation is not just about playing all of the time. It is really about economic development because people want to come and live where there are a lot of recreational opportunities. People like to live here and bring their businesses here because we have a place for their families to go."
Etowah River Park features a playground, an open-air amphitheater, a bridge over the river that leads to walking trails and an open field that can be subdivided depending on the need. Because of issues with the land being in the floodplain, there are no baseball fields.
"It is a really nice park, and because it is so large, we can host multiple activities and events," said Tom Gilliam, Canton parks and recreation director.
The much-anticipated city park, which opened in July 2015, was in the making for many years, with planning for the active park starting around 2008. Etowah River Park wass funded by Canton's share of the voter-approved $90 million park bond, and the city also contributed more than $700,000 for the project.
Teams from Cherokee Youth Football Association, Cherokee Soccer Association and the Canton YMCA have utilized the fields.
Dogs also are permitted in Etowah River Park, but they have to be on a leash and owners have to clean up after them.
A new trail connecting Etowah River and Heritage Parks is complete and being used extensively by walkers, joggers and families looking to enjoy the warmer weather.
There is also a landing that leads into the river for kayaks and canoes.
The park is used extensively for festivals, events and 5K races.
---
Best Customer Service | Reformation Brewery | 500 Arnold Mill Way, Woodstock | 678-341-0828 | reformationbrewery.com
Reformation Brewery was established in 2013 and offers customers unique, trend-averse brews paired with an excellent customer experience, making it one of the most popular hangouts in downtown Woodstock.
The brewery, located off Arnold Mill Road, invites visitors in to hang out and come together over a well-made beer and ensures fulfillment of the full customer experience from in-person visits to community events.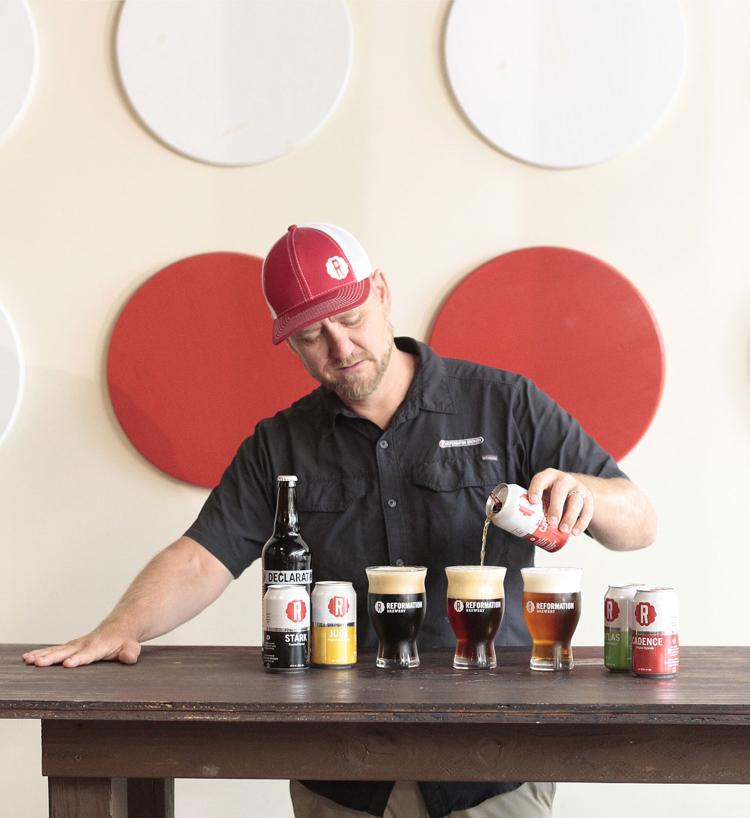 "We take a lot of intention and pride in serving our customer and delivering a customer experience that is true to our brand and our brand values," CEO and Co-founder Spencer Nix said. "That's why we started this company – it's about the customer experience. It's about more than just the beer that's in your hand."
The idea for the business started when Nix and brewmaster and co-founder Nick Downs began homebrewing and found that their beers were attracting taste-testers from all over the Southeast.
Since the beginning, the company's focus on the experience and community surrounding the beer that it makes has assured its spot in the hearts of Woodstock residents.
"When we drink, we gather in moments around drinking, whether it's celebrating a birthday, celebrating the end of a hard week or celebrating an anniversary," Nix said. "All those moments are special, and they're an honor to host. I'm glad to see that the public recognizes the hard work and investment that we've put into delivering that."
The brewery announced a new location in October, to open in spring 2018, which will serve as a "backyard hangout" for Woodstock. The Elm Street location will house a second brew system for small-batch, experimental brews and will be the site of more community events. The main location now hosts events, ranging from trivia to food truck appearances, every week.
---
Best BBQ | Williamson Bros. Bar-B-Q | 1600 Marietta Highway, Canton | 770-345-9067 | williamsonbros.com
Cherokee County residents have crowned a new champion for smoky, tender pork, chicken and beef, and little is left to the imagination upon entry into the Canton location.
Williamson Bros. Bar-B-Q off Marietta Highway offers a rustic, cabin-like restaurant atmosphere with open-pit barbecue and a selection of homemade pies displayed proudly adjacent the dining area.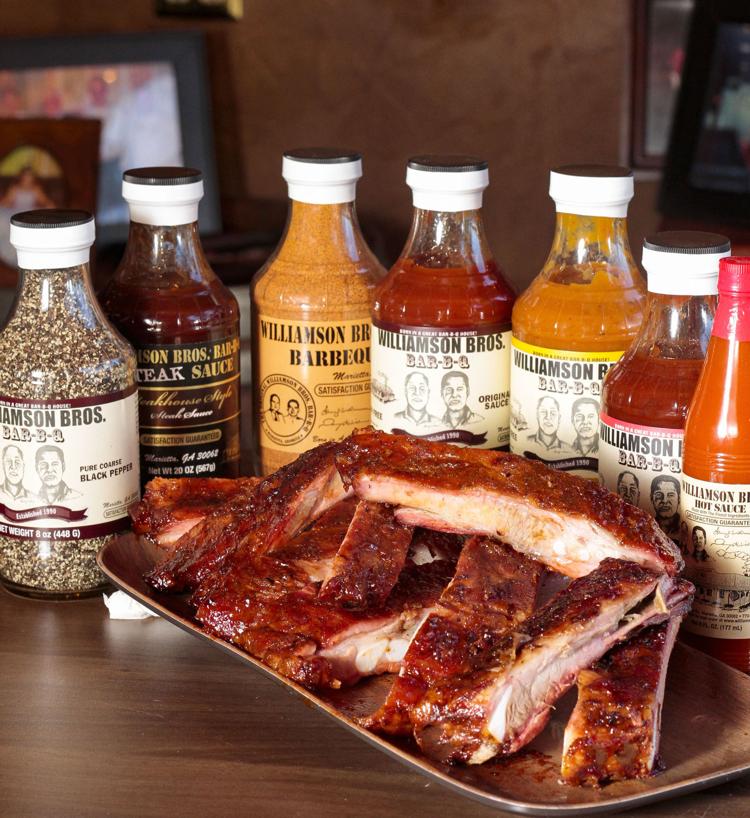 The Williamson brothers' story started with Larry and Danny Williamson's first location in Marietta in 1990, but Cherokee residents have packed the Canton barbecue stop since its opening.
The secret to the sandwiches, ribs and other barbecue specialties that keep customers coming back is the special care and cooking methods in preparing the meats.
"We cook our meat fresh several times a day," said Larry Williamson, one of three co-owners of Williamson Bros. "It's cooked over hickory wood for 8-9 hours. It's always fresh, and it sells out."
The slow-cooked meats are prepared in an open pit visible from the entrance after two steps in the door.
"You go to a lot of barbecue places, and they don't look like this," said Reyes Morales, co-owner and operator of the Canton location. "We're the only ones with the open pit."
The local smokehouse offers southern comforts like corn fritters, onion rings, hush puppies and mac 'n' cheese and provides family deals and catering for a variety of events.
"It's really overwhelming to have been here as long as we have and have the great citizens of Cherokee County associate us with them," Williamson said.
Morales said barbecue is a southern tradition with a family feel, and it's only natural that the restaurant exudes that feeling to its customers.
"I think we have hospitality," he said. "We welcome [everyone], and we treat them like family."
---
Best Festival | Riverfest — Etowah River Park | 600 Brown Industrial Parkway, Canton | www.serviceleague.net
The 33rd annual Riverfest Arts and Crafts Festival turned over a new leaf and moved to a new location for the first time since its inception.
But that didn't stop the festival hosted by the Service League of Cherokee County from taking the honor of being chosen the best festival by Cherokee Life readers.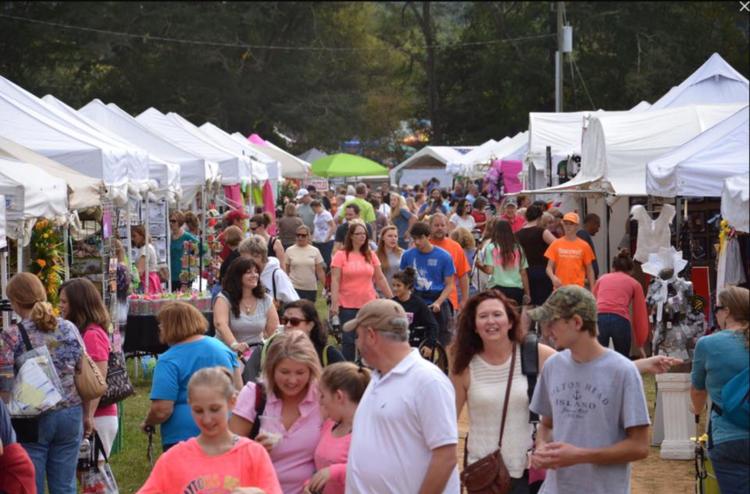 Riverfest is still on the banks of the river at Etowah River Park.
The historic juried show and arts and crafts festival is the fourth weekend of September each year and features about 250 art and food vendors and entertainers. The family-friendly event offers live music and dancing all weekend, as well as a children's area.
The proceeds from the festival go toward the Service League's community projects.
The festival is open Saturday from 10 a.m. to 6 p.m. and Sunday 10 a.m. to 5 p.m. Admission is a $5 donation for adults and children 11 years or older, and free for children 10 years old and younger.
"After 32 wonderful years at Boling Park, we have moved because the city of Canton has built a beautiful new park at Etowah River Park," Service League Riverfest chair Hillary Hall said. "Because of the growth and popularity of the show, and because it's on the Etowah River, it was the perfect place to go."
Riverfest's new location will allow it to be bigger than ever, said Susan Ikerd, Service League publicity chair.
"Riverfest has really become a tradition for a lot of people to kick off the fall season," Hall said.
The juried arts show features handmade work from artisans ranging from paintings, pottery, glassware, jewelry, clothing and more. In addition to arts and crafts, food vendors sell their wares and participate in the juried show..
Children attending the event can enjoy a train, ponies, inflatables, a bungee jump and carnival games. A dunk tank will feature familiar faces from the community, including school administrators and coaches and local business owners.
---
Best Salon & Spa | Studio 5 Salon & Spa | 136 Archer St., Canton | 770-345-5000 | studio5salon.org
Studio 5 Salon & Spa might have a new location but their values and character remain the same, which is why they've rightfully earned the title of Best Salon and Spa once again.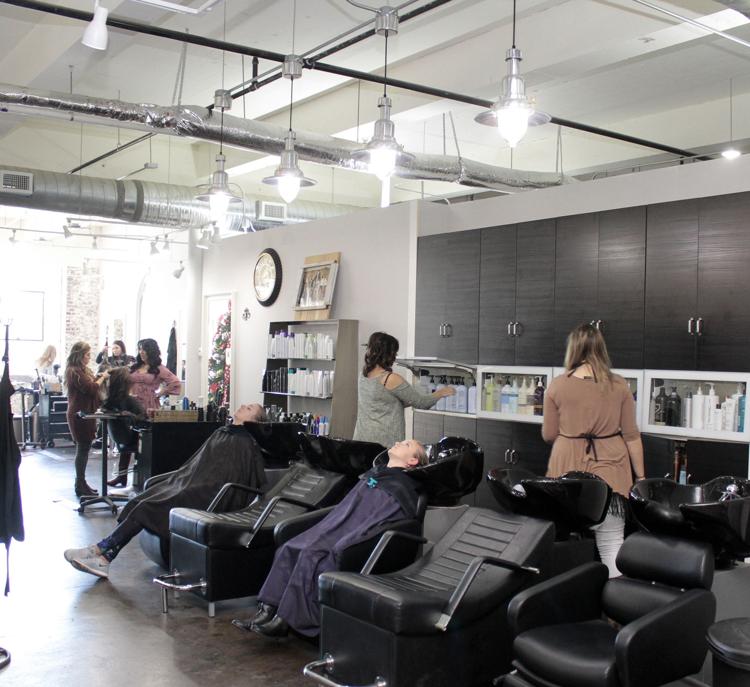 Most customers come for stylist coloring, the balayage trend and fashion-forward cuts, according to owner Jen Davo, but they stay for the family. The salon that offers hair extensions, blowouts, trims, updos and more "loves people," she said.
"We set ourselves apart from everyone because we are very family-oriented," she said. "Everyone feels like home when they come in here."
Regulars will find an added event space upstairs, bridal suite, barber shop and future brow bar at the salon's new Archer Street location, Davo said.
"It was crazy, moving 15 people from one space to another space and then we already added two people and we're fixing to add a third," she said.
But the team continues to work together, playing off one another's talents and striving for the best service for clients. Davo said there's no shame in helping out another stylist or asking for assistance to give their customers exactly what they need.
"If you feel like you don't know how to do it, then the other people, they'll help you," she said. "And I feel like a lot of places won't do that because they're about trying to portray themselves as imperfect."
Even the stylists who rent out space from Davo in her salon are treated like family members working toward the same goal together.
"We do have some people who booth rent, but we're still team focused," she said. "That's the most important thing. Because even if they're individuals, everyone's having an impact on your reputation."
---
Best Jeweler | Key's Jewelry | 230 E. Main St., Canton | 770-479-4834 | keysjewelry.com
Key's Jewelry, the oldest jewelry store in Cherokee County, has been a fixture for 65 years in historic downtown Canton and continues to be a popular shopping destination for that perfect piece of jewelry.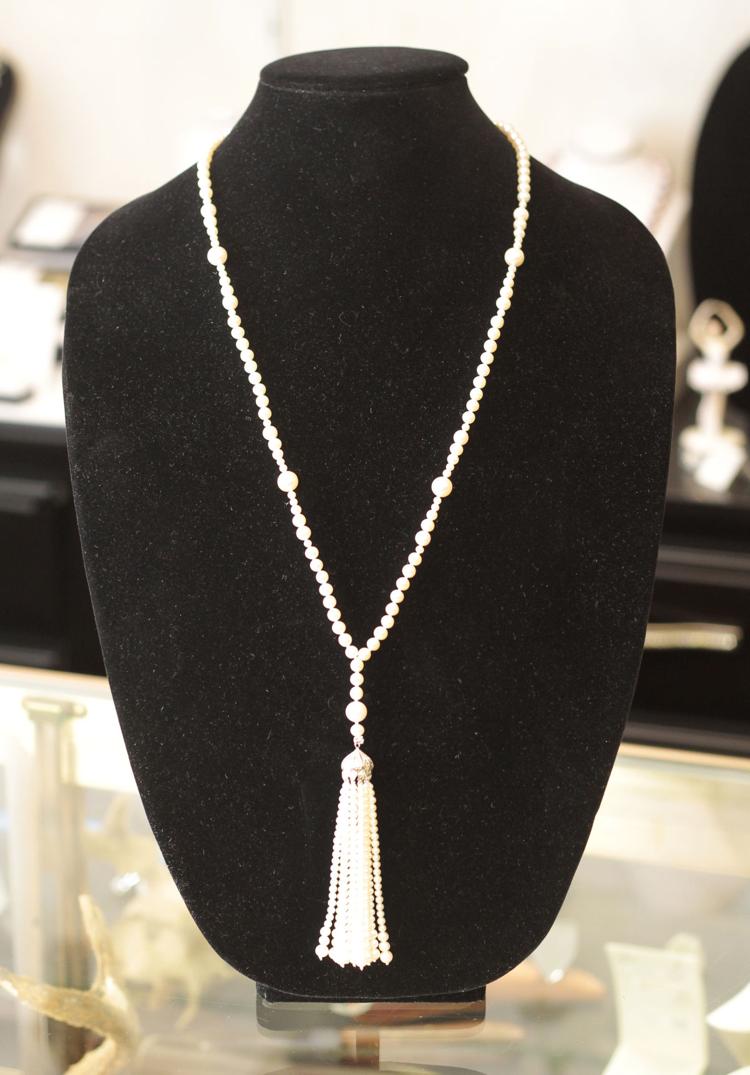 The store is now owned by Doug Key and wife Judy. It was opened on Dec. 1, 1951, and has been in its present location since 1957.
Started by Doug's grandparents, Vernie and Ruby Key, the jewelry store took over the third floor of what was formerly known as the Galt building when it first opened its doors.
The business started with one jewelry showcase and repair services for watches and clocks. Now, Key's Jewelry carries an extensive line of gold and platinum, wedding bands, engagement rings, necklaces, pendants and a wide assortment of gift items, Doug Key said.
In the mid '50s, Vernie Key moved into a shop on the ground floor of the same building where he first opened. In 1956, a nearby building that formerly held a bank became available. The Keys bought the building and the rest is history.
Third-generation owner, Doug Key came into the store right after graduating from Cherokee High School in June 1974, and has worked at Key's Jewelry ever since.
"When I came in, I was so young that I couldn't think about anything past the next day. I was surprised a couple years ago when I found out I had been in the store longer than my father or my grandfather had," Doug Key said.
Doug Key attributed the store's success to their loyal customers.
"We try to build relationships, thank you cards, birthday cards, anniversary cards, things to stay in touch with our customers," he said. "We try to reach out and maintain the great customers that we have, but word of mouth advertising is tremendous because we have people that come in every week that say they heard from a friend about us."
The jewelry store offers brands such as Carla, Benchmark, Michou, Romance Bridal, Ammolite by Korite, and Lafonn Everlasting Desire.
"We try to buy special lines, first of all that we love, because if we don't love it we're not going to try to sell it," he said.
The store is at 230 East Main St. will also have Santa and Mrs. Claus for a photo session where shoppers can bring their cameras from 1 to 3:30 p.m. For more information, contact Key's Jewelry at 770-479-4834.
Doug Key thanked the residents for their loyal support for generations.
"We know without you we are nothing and we strive to build those relationships and deliver more than they expect," he said of his customers.
---
Best Breakfast | J. Christopher's | 315 Chambers St., Woodstock | 770-592-5990 | www.jchristophers.com
From pancakes, omelets and skillets to salads and sandwiches, there's something for everyone at J. Christopher's. The popular breakfast and brunch spot in downtown Woodstock was voted the second year in a row Best Breakfast for Cherokee Life Magazine.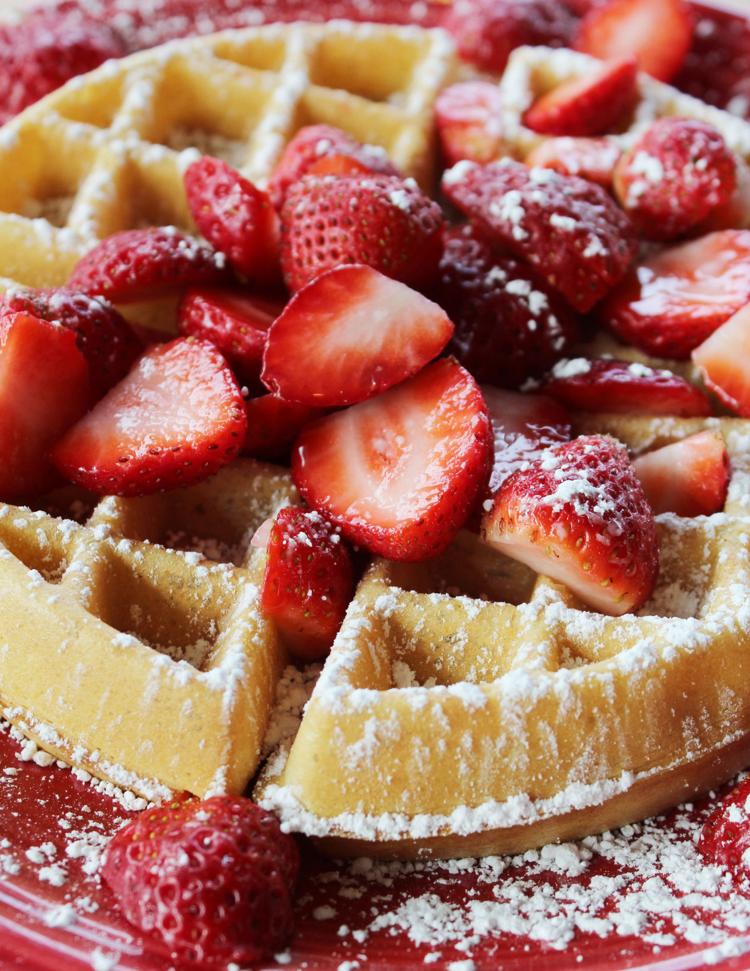 "We love our customers, our regulars. Everyone is proud of the place they work at serving good hot food with good service," said Sam Shmurduq, district manager of the Woodstock location.
For those with a sweet tooth, strawberry crepes, cinnamon rolls and "chocolate chipcakes" offer plenty of sugar to start the day. Healthier menu items include a turkey sausage platter, egg whites and a breakfast parfait with low-fat yogurt.
J. Christopher's skillets offer something savory. Meat, vegetables and cheeses are cooked with oven-roasted potatoes topped with two sunny-up eggs in combinations including bacon and spinach, turkey and avocado and ham with mushrooms.
One of the favorites from customers is the huevos avocado, an English muffin with sour cream, avocado, pico de gallo, cheese and two poached eggs along with black beans, said assistant manager Stephanie Seliski. It's also a personal favorite of hers.
"We focus on providing great customer service and the best quality food," Seliski said. "We're excited we were chosen another year and we look forward to providing another great year of great food and service."
---
Best Golf Course | Bridgemill | 1190 Bridge Mill Ave., Canton | 770-345-5500 | www.bridgemillathleticclub.com/golf
Cherokee County's golfing enthusiasts don't need to travel far when looking to play 18 holes on one of the state's nicest courses.
The rolling hills and immaculate greens of BridgeMill's par-72 course have been a staple of the local golfing community since the late '90s and has been voted the best place to play golf in the county.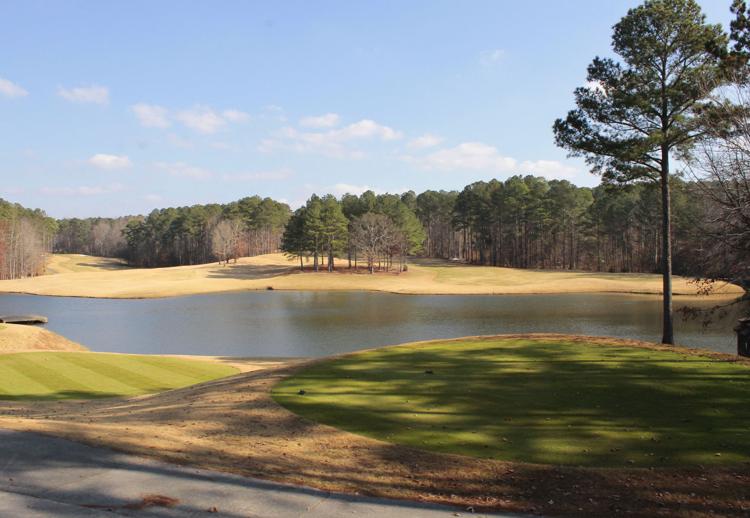 The course opened in 1998 with the help of legendary course designer Desmond Muirhead, and the semi-private club boasts more than 260 members. Most of them have been around since the very beginning, Director of Golf Jon Hough says.
"There's a great history of folks who have seen the club develop through the years," Hough said. "But the course is in such great condition we get a lot of the public players who call this home even though they aren't members."
Pros at the shop say the greens are the best they've ever been and because the course is so well-maintained, BridgeMill continuously draws golfers from all over the metro Atlanta area.
"It's in outstanding condition and the locals say the course is the best it's ever been," Hough said.
In terms of conditioning, BridgeMill has put a lot of work into their course over the last year, re-sodding huge areas of fairway and rebuilding all of its sand bunkers.
While many courses struggled this year with the heat of the summer and the ongoing drought, BridgeMill's bent grass greens remain impeccable.
Members get first dibs on tee times, but the course is open to the public and those looking to play a round can schedule a time a week in advance. Lessons are available for golfers of all skill levels and the pro shop is open each day from 7 a.m. until 6 p.m.
---
Best Place to Take Kids | Canyons Burger Co. | 335 Chambers St., Woodstock | 678-494-8868 | canyonslife.com
Father and son duo Mark and Sonny Crumpton know a thing or two about family after living in Woodstock for nearly 30 years and keeping their 60-year tradition of working in retail alive.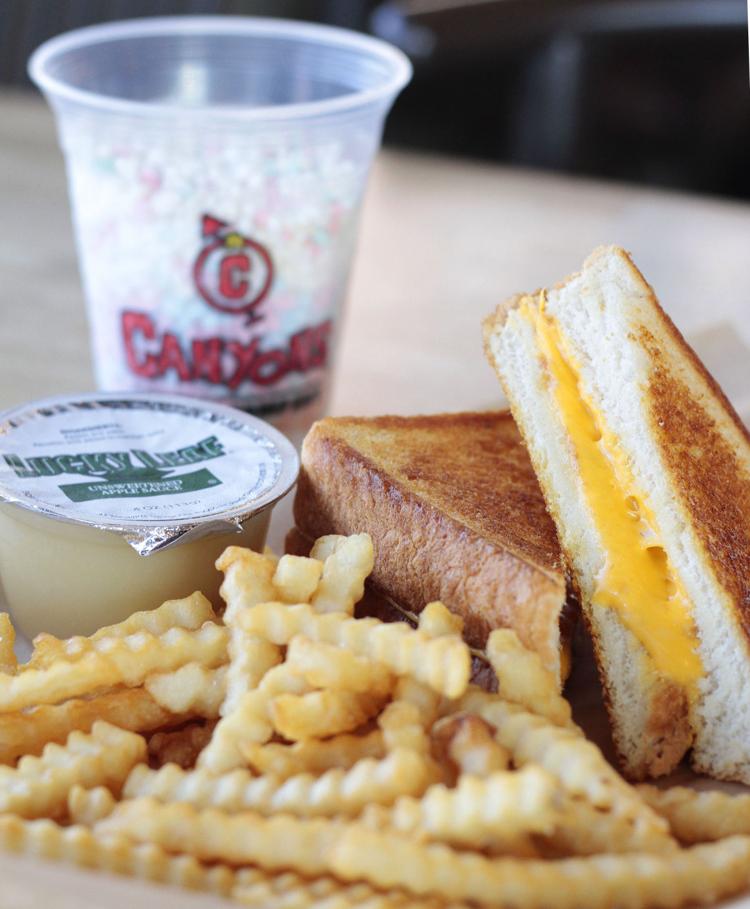 It comes as no surprise that their family creation, Canyons Burger Co., was elected Best Place to Take Kids for its kid-friendly menu, accommodating facility and familial atmosphere. Expect great deals on kid's meals, fun snacks including shakes, Dippin' Dots ice cream and booster seats, high chairs and changing stations to accommodate any parent and child.
"Believe it or not, it's our marketing strategy as it relates to families and kids and to be kid friendly," Sonny Crumpton said. "And a couple things we do is for example, kid's eat for half-priced Monday, kids in uniform eat for free with an adult purchase. We've been doing that for 10 years now."
With their 10-year anniversary approaching in February, the Crumpton's plan to keep their family-centered approach on track with fundraisers for school and sports teams. All children wearing uniforms—from major sports to band—are eligible for a free meal seven days a week at Canyons in order to promote an active lifestyle, Sonny Crompton said.
As a Woodstock family, Sonny Crumpton said they were comfortable continuing the philosophy of family-oriented in their business. He said they were appreciative of the award and thankful for those who voted for them.
"We thought the community could use a kid-friendly, a family-friendly environment from a longevity perspective," he said. "It's a great strategy and marketing opportunity for us."