WOODSTOCK - Chef Monique "Mo" Porche-Smith knows many of her customers by name. At her eatery, strangers are greeted with a warm hug.
This is the intimate, home-like atmosphere, that paired with delicious food has earned the restaurant, eat at river park, a small but dedicated following. You read that correctly, the name has no capital letters.
Nestled in River Park, a neighborhood on Sixes Road in Woodstock, eat is in a mixed-use building with an unassuming front entrance. Although they opened last April, it's not as widely known as some of the dining options in the city's downtown. At about 1,100 square feet, the restaurant seats 44, though the business owners plan to add another table to bring that number up to 50.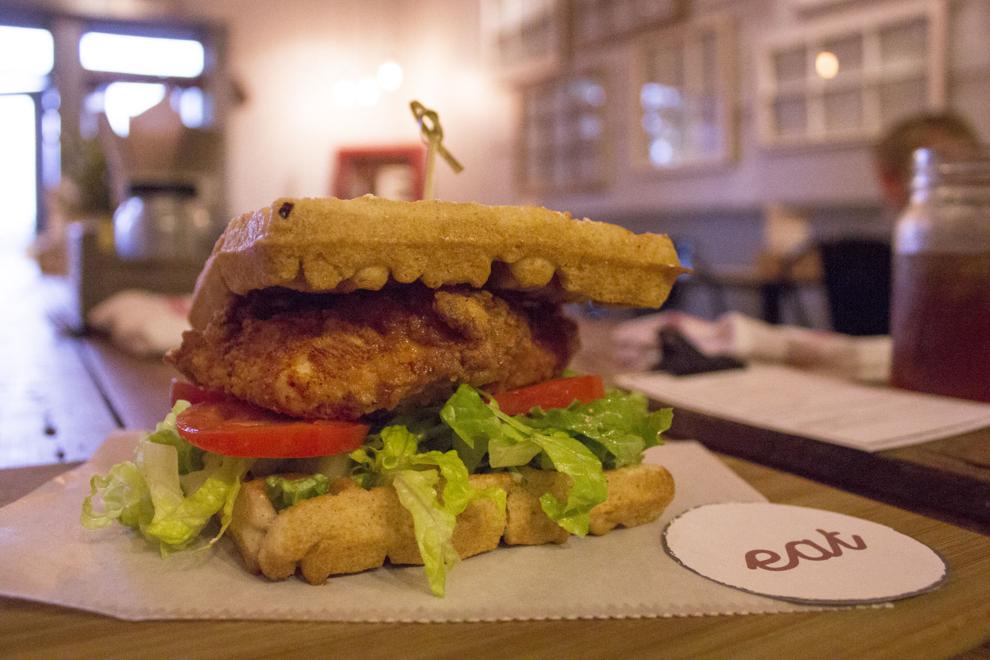 "Some people call it a little jewel, some people call it best kept secret. It's been referenced a hole in the wall. A lot of people take it as a negative term, but I don't. Some of the best food you're going to eat is at a hole in the wall," the chef said.
Chef Mo, a proud Louisiana native, describes the food as "elevated Southern fare with a nod to Louisiana." She runs the restaurant with her husband, Jackson Smith, who is from Georgia. The Hickory Flat couple has been married nearly 26 years.
Visitors will find Southern favorites like cornbread and grits, with takes on dishes like gumbo and crab au gratin. Popular menu items include skillet cornbread, a chicken and waffles sandwich and a glazed doughnut bread pudding with rum sauce. The menu changes with customer tastes and the seasons, the chef said.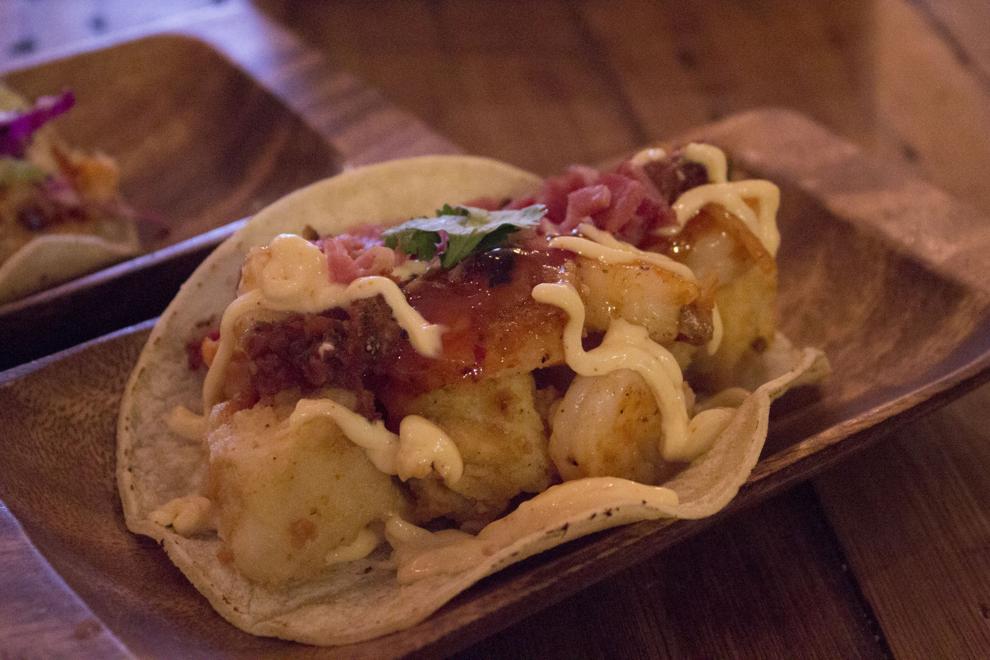 A longtime culinary professional and professor for aspiring chefs at the Art Institute of Atlanta, Porche-Smith always dreamed of opening her own place. But raising teenagers and teaching full-time, she thought being a restaurateur was something she would do in a distant future until two years ago when an opportunity came up. She ran into the owner of the building, who told her the space was available and asked if she wanted to open a restaurant there. In a few short months, she was signing the lease.
The couple is living their dream working together, and they also call on their children to help with the family business, the chef said. 
"I wouldn't do any venture without him by my side," Porche-Smith said of her husband. "We are an amazing team...It's a really good partnership, but of course that takes work. The restaurant business is extremely high stress, especially on a busy day. You've got to have someone who understands that stress and balances you out. He is definitely my balancer." 
While she creates menu items, cooks and interacts with customers, her husband fries, sautes and more, and he maintains the restaurant. Jackson Smith's parents also volunteer their time once a week to wash dishes.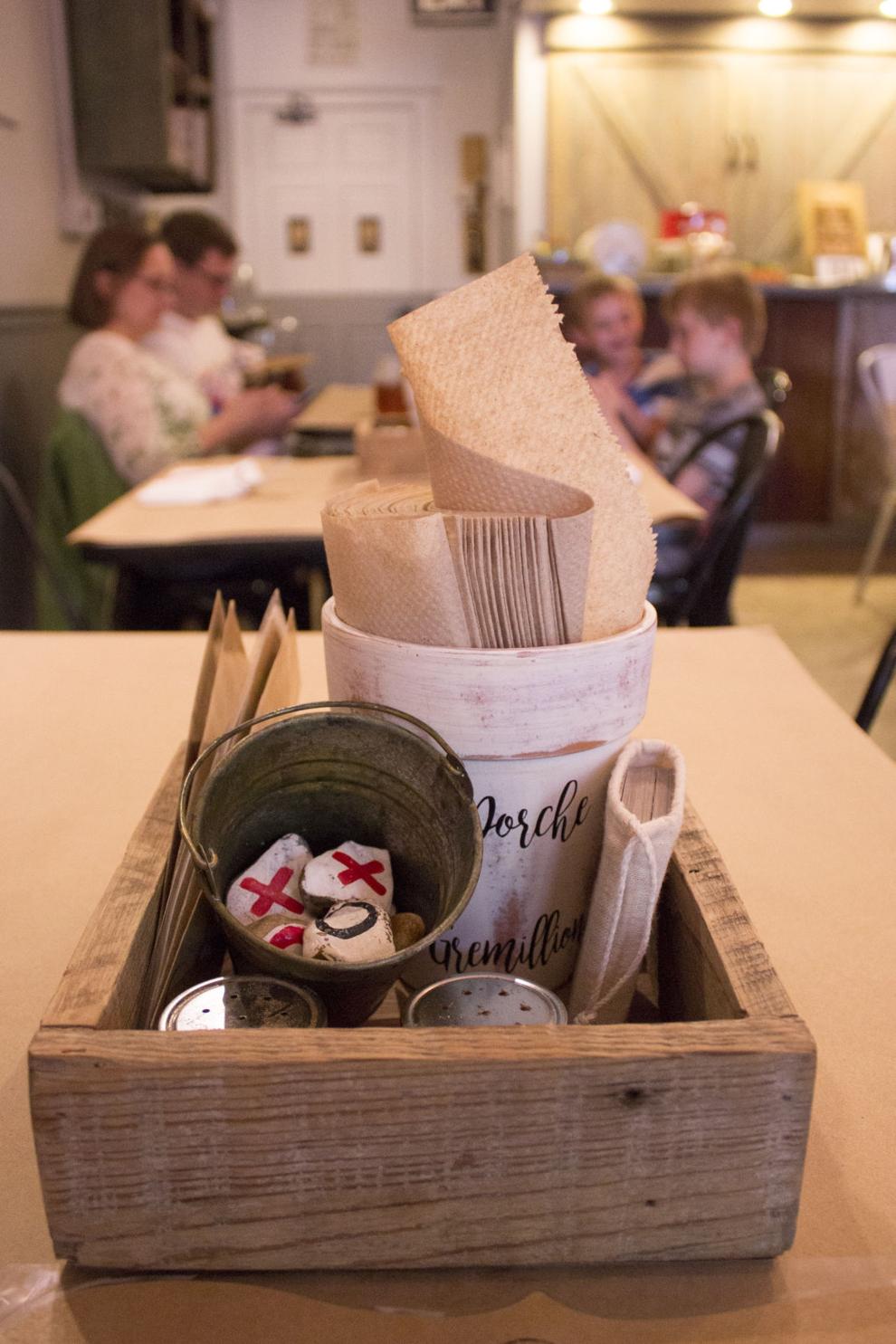 What makes the eatery special, the chef says, is the relationship she has built with the people there.
"I think what makes us unique is...a lot of our customers have said they feel like they're dining in our home. Instantly, people meeting us for the first time, feel like they're our friends. They want to bring their parents when they come into town, sisters and brothers," she said. "I just had a girlfriend bring in eight ladies who had flown in from Florida and Texas, for her daughter's graduation. It's really what I desire, that I would connect with my customers. I think people like that. I like that I'm able to come out of the kitchen, give hugs and make sure they're happy with the food. To me, that's more important that having a dining room full of customers every single day. I know once I touch those customers, they will come back, and they do."
Eat is located at 1700 River Park Boulevard Unit 103 in Woodstock. For more information, visit www.eatatriverpark.com.